The 1975 further tease 'A Brief Inquiry Into Online Relationships'... whatever that is.
The 1975 further tease 'A Brief Inquiry Into Online Relationships'... whatever that is.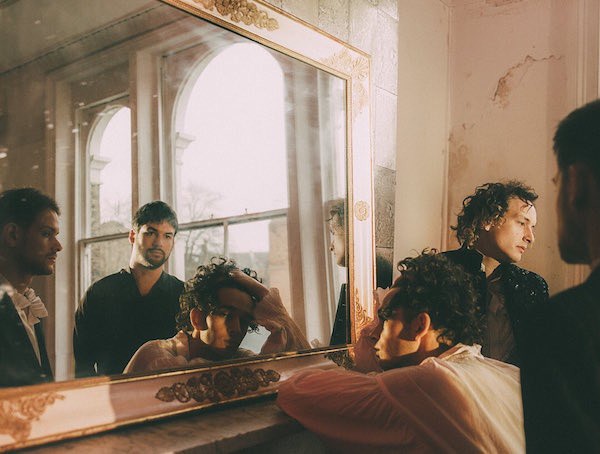 As predicted, The 1975 have resurrected their social media accounts today on May 2nd, which just happens to be the same day that fifty years ago the May 1968 Paris protests begun...
Via the below message, the band alerted fans to the fact that their website the1975.com is now counting down the days/hours/minutes/seconds to June 1st with a countdown clock that if you hover your mouse over, displays clips of archival/stock footage, historical moments, Internet memes, pop-culture references, or technological references.
FYI, the centre 'Hello' image is printed on the reverse side of an iPhone pamphlet on Face ID as pointed out by these clever fans: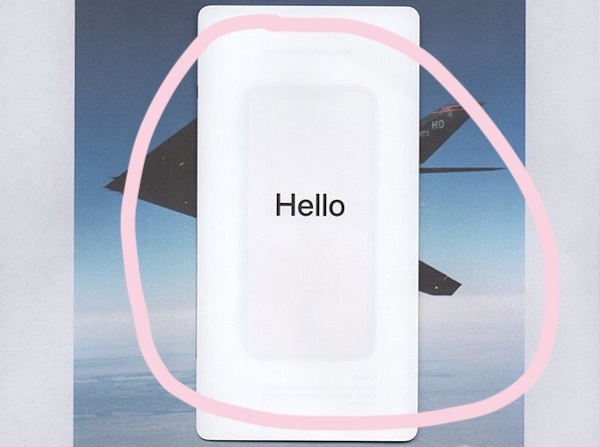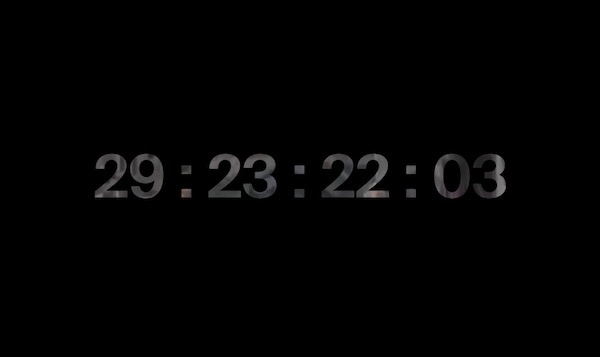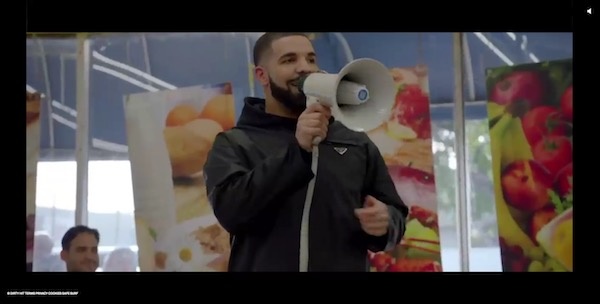 Hidden in the code of the website, so far we have managed to find two hidden things of importance:
#1. Via this link the1975.com/wp-content/themes/the1975/assets/the1975.zip a zip folder of the below images can be downloaded: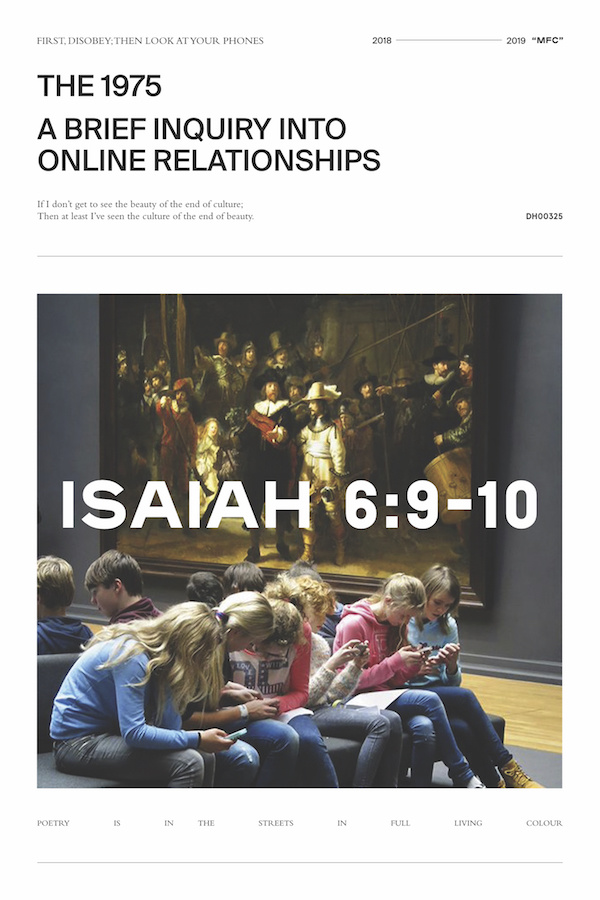 The above references a bible verse:
Isaiah 6:9-10
He said, "Go and tell this people:
"'Be ever hearing, but never understanding;
be ever seeing, but never perceiving.'
Make the heart of this people calloused;
make their ears dull
and close their eyes.
Otherwise they might see with their eyes,
hear with their ears,
understand with their hearts,
and turn and be healed."
+ the above painting pictured is a 1642 painting by Rembrandt van Rijn titled 'The Night Watch', which is displayed at the Rijksmuseum in Amsterdam. God knows if the painting is relevant or not, but there's further information on it here.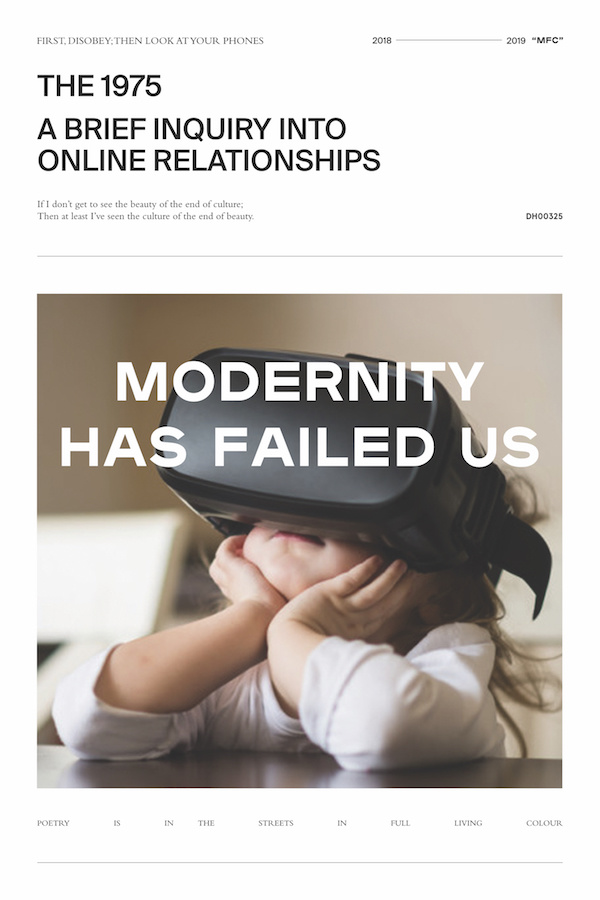 This child wearing a virtual reality headset is pretty self-explanatory, and is a stock photo from Shutterstock: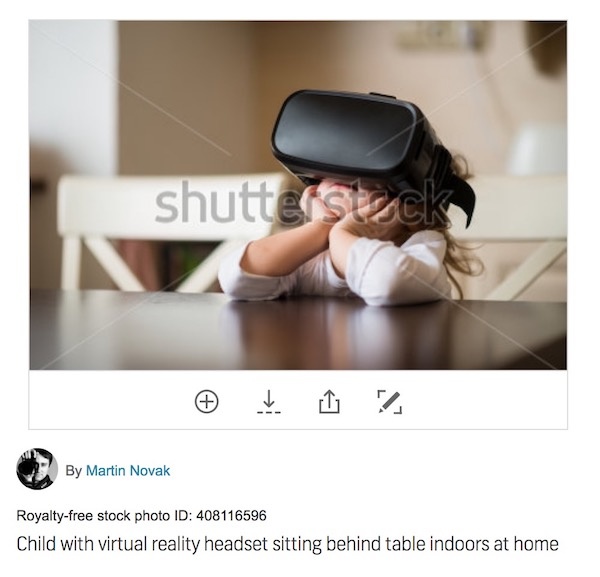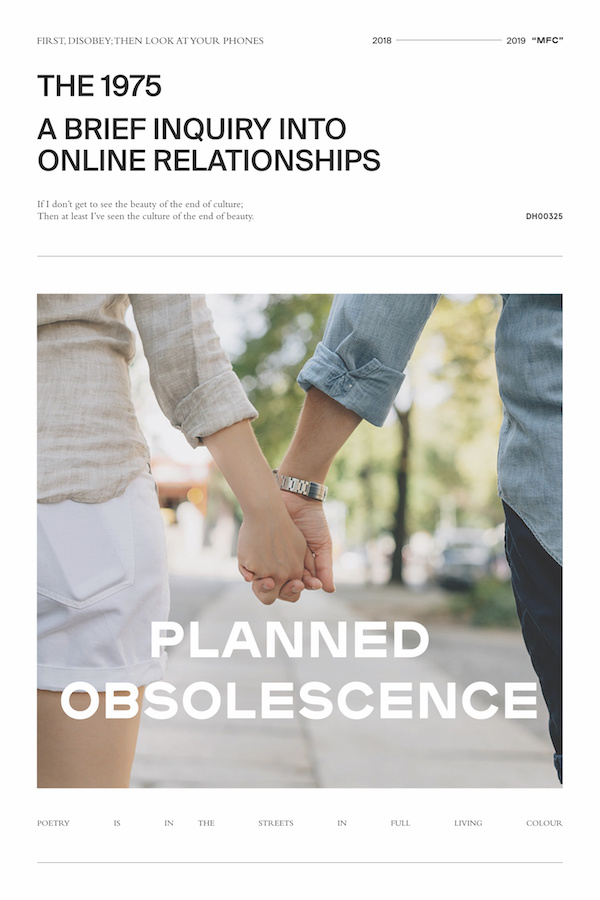 Our main takeaway from the above image (aside from the literal interpretation of the insinuation that real-life relationships are the new 'planned obsolescence'), is its link to Apple (who have been linked to a clue mentioned previously above) who last year were served a class action lawsuit after admitting they deliberately slowed down older iPhone models - i.e. 'planned obsolescence'. There's an article about that here, and also more information on Wikipedia about the term here.

The above may be a reference to this article published in a journal about Citizenship Studies... but honestly? We have no idea. As for the blurred out image, it's Ellen's 'viral' Oscars selfie, of course:
#2. There is a hidden sign-up form on the website which may or may not be important? ALSO, note that the sign-up form says: "First, disobey; then look at your phones."
Let's also think about the fact that all of these new images bear the catalogue number, DH00325, which is the same number as on the previously released letter/poster below:
There's lot to digest above, and we can't pretend to understand even 1% of it, but this fan who is much smarter than us seems to have some sound theories going on:
WHAT IS GOING ON?! Tweet us @coupdemain with your theories!
Load next