A Will Smith x 'One Strange Rock' appreciation post.
A Will Smith x 'One Strange Rock' appreciation post.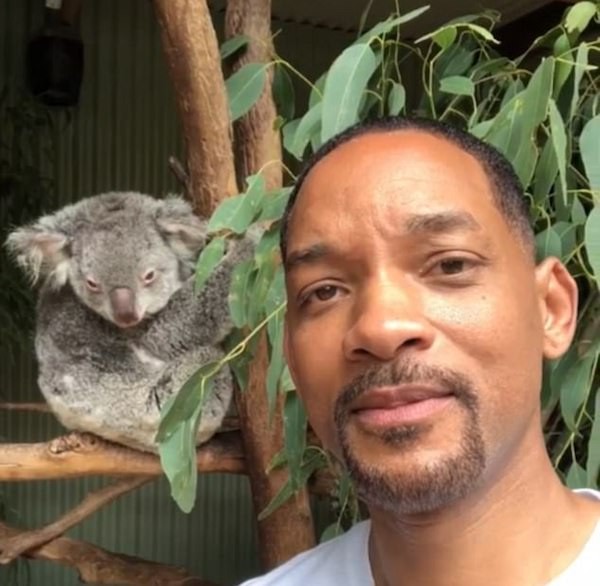 To celebrate the launch of the ten-part documentary series 'One Strange Rock' on SKY TV - it premiered last week, and sees episodes air every Wednesday evening - we've decided to put together a list of our favourite things about the show's host and narrator, Will Smith.
Here's some brief info on the show: "Acclaimed filmmaker Darren Aronofsky ("Black Swan," "Requiem for a Dream") and award-winning producer Jane Root ("America: the Story of Us," "The 80s: The Decade That Made Us") join forces on an epic, cinematic event series that will redefine natural history filmmaking. Hosted by Will Smith, One Strange Rock promises to be a mind-bending, thrilling journey that explores the fragility and wonder of planet Earth, one of the most peculiar, unique places in the entire universe. It's the extraordinary story of why life as we know it exists on Earth, brought into perspective by the only people to have left it behind: astronauts. This 10-part series brings cameras where they have never been before, having filmed in 45 countries, on six continents and from outer space on the ISS. One Strange Rock guides viewers through our vulnerable, tiny speck of a planet among the vast, harsh cosmic arena, revealing the magical twists of fate that have allowed life to emerge, survive and thrive only on Earth."
Without further ado, here are five things we currently appreciate about Will Smith and his involvement with 'One Strange Rock'…
#1. He's the #1 supportive dad. To celebrate his son Jaden Smith's debut album 'Syre' getting to 100 million streams on Spotify, Smith took to his Instagram to showcase a parody video of him recreating the 'Icon' music video. Watch it below:
#2. His Instagram game pays homage to various parts of nature around the world that he's seen:
#3. Smith too, was honoured to be a part of such a special and important show. About the early stages of 'One Strange Rock', he said:  "When I saw the first images Darren put together, I was absolutely stunned. As I began to work and talk to him about the project — the depth and the intricacy with which he, National Geographic and his team [Protozoa] were going into the science and the beauty of our planet — all of a sudden, I was overwhelmed by how much of a miracle life is."
#4. Smith has such a distinctive voice that it captures and commands your attention in 'One Strange Rock' - and it's not his first voice work, he also lent his voice in 'Shark Tale' back in 2004. Watch a clip of him recording with Jack Black below:
#5. Another Hollywood star involved the film is Darren Aronofsky (who's directed the likes of 'Black Swan', 'Requiem For A Dream', and many more), who said about choosing Will Smith as the host: "We wanted someone who could connect to all of us, which is what movie stars do. They are a great bridge for that. I think he is just one of the most charming, accessible, intelligent movie stars out there."
Parade Magazine also applaud Smith's work on the show, saying: "…the effortlessly engaging Oscar nominee brings his trademark enthusiasm to every word as emcee, linking all 10 episodes together into a cohesive, charismatic whole."
After premiering last week, 'One Strange Rock' airs weekly on Wednesdays at 7.30pm on National Geographic on SKY (Channel 72). Find out more here.
Watch the 'One Strange Rock' trailer below…
Load next