Astrid S - 'Breathe' music video.
Astrid S - 'Breathe' music video.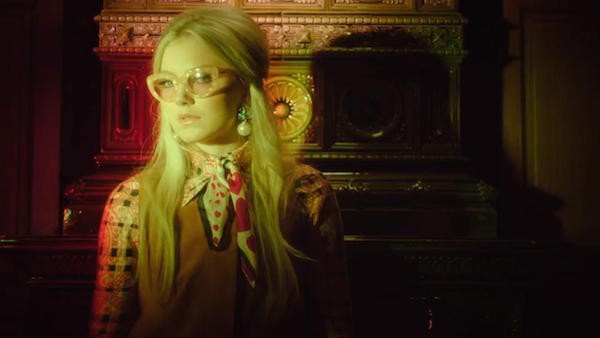 Astrid S pays homage to iconic action-movies in her music video for new single 'Breathe', during which she and her paramour play villains, armed and on the run - as conceptualised by Swedish directing duo Cherry Cobra.
About the video, Astrid told Noisey that: "I've always thought this song was super sweet. The theme of it, the synths, the melodies. It's a cliché song, but in a good way. I really wanted [the video] to be something different than what people would expect... My idea was originally to remake scenes from love movies like The Notebook, but then this duo—two female producers from Stockholm called Cherry Cobra—came back and were like, 'What if we switch it up and make the most known action movie scenes.' So that's what we went for! [In the video], we're remaking scenes from James Bond, from Kill Bill, from Suicide Squad—we're traveling through centuries."
Watch the 'Breathe' music video below...
Load next