Introducing: Bickle + his new single 'Naked'.
Introducing: Bickle + his new single 'Naked'.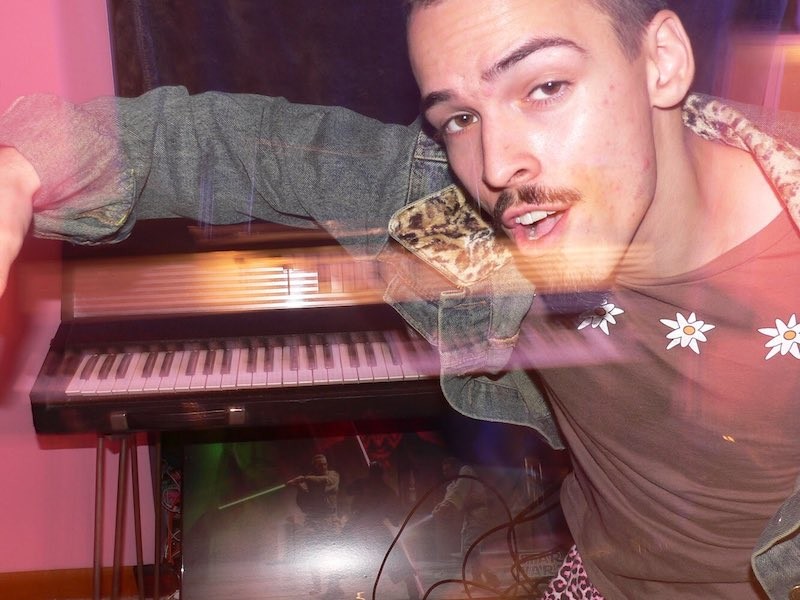 "Life can be a drag, but you can drag it backwards," Bickle sings in the opening lines of his excellent new single, 'Naked' - an innovative slice of jaunty, danceable pop-perfection which makes the 21-year-old one to watch this year.
'Naked' is by no means Bickle's first musical output, despite being his first official release (with the song itself premiering with Zane Lowe on his Apple Beats 1 show), and old Soundcloud accounts still house his three years of musical evolution.
In the accompanying stop-motion music video to 'Naked' (which he shot and edited entirely himself, comprised of approximately 3000 frames), Bickle dances leopard-clad on the streets of Atlanta, in his room with a disco ball, and naked covered in his favourite CDs, creating a visual representation of the song equally as fitting for the genre-bending track.
About the process of making 'Naked', Bickle told Pigeons & Planes: "Everything can start to sound like garbage when your whole life is wrapped up in this stuff, and I had hit that point, so I made this playlist of songs I'd never, ever skip. Hours of songs. I listened to that nonstop for a few weeks and it worked. 'Naked' is about that process. It's an ode to my CD collection. I can't finish a song unless it makes me laugh. That's my rule. And this did that for me."
Read the full P&P interview here.
Watch the 'Naked' music video below...
Load next