Interview: boylife on his debut album 'gelato'.
Interview: boylife on his debut album 'gelato'.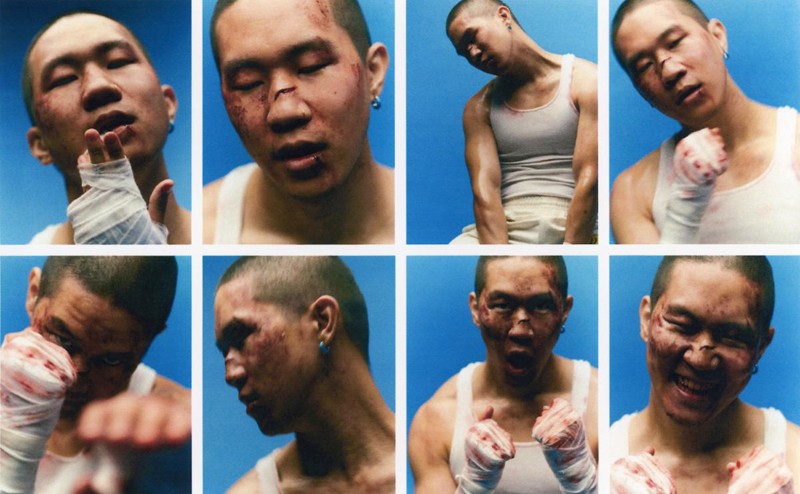 "I wouldn't hesitate for you," concludes Ryan Yoo in an endearing show of charismatic conviction that closes out 'hoon' - a highlight from his debut boylife album, 'gelato', which he describes as a self portrait. "I made it across four years without really planning to make an album. I like that gelato melts and you have to enjoy it while it still holds a shape. I tried to catch the moments at the centre of each song the same way, gentle but knowing it's only here for a little bit."
The LA-based artist unveiled his glorious 12-track full-length last month, showcasing a knack for capturing emotions in song-form. From packing a punch in 'superpretty', to the aching crescendo of 'peas', and horny romanticism of 'amphetamine', Yoo writes with razor-sharp emotional precision - and his supercharged vocals a main attraction, with excellent features from Cehryl and Brockhampton's Bearface just icing on the cake/dessert.
"Feels just right. I've been meaning to say my piece for a while. It's good to have that manifest intention in the form of the album," reflects Yoo in an email to Coup De Main around the release of 'gelato'. We also discussed donuts, pad see ew, sliced peaches (and donuts again). Read our correspondence below...
COUP DE MAIN: How long have you been working on the songs on 'gelato'?
BOYLIFE: Since 2016, so coming up on five years now. The album's been done for about a year, though. The oldest is 'church'. The newest is 'superpretty'. I wasn't really trying to make an album until a few months before it was finished, though. I was just making songs I wanted to hear, until I decided to knit them together into a self-portrait.
CDM: You told Zane Lowe recently that your priority is making something that lasts. Why is that important to you?
BOYLIFE: I don't really know. If it lasts, it means it's still helping somebody.
CDM: Thematically, 'gelato' reminds me a poem that Florence Welch of Florence + The Machine once wrote in which she said: "To give yourself over to another body / That's all you want really / To be out of your own and consumed by another / To swim inside the skin of your lover / Not have to breathe / Not have to think / But you can't live on love / And salt water's no drink / We're dying of thirst so we feast on each other." Do you agree or disagree with her that one can't survive living only on love?
BOYLIFE: I wouldn't agree or disagree with that idea. If somebody decides they need more than love to live, that's probably true. If somebody only needs love, sure. I definitely need more than love. Donuts, for example.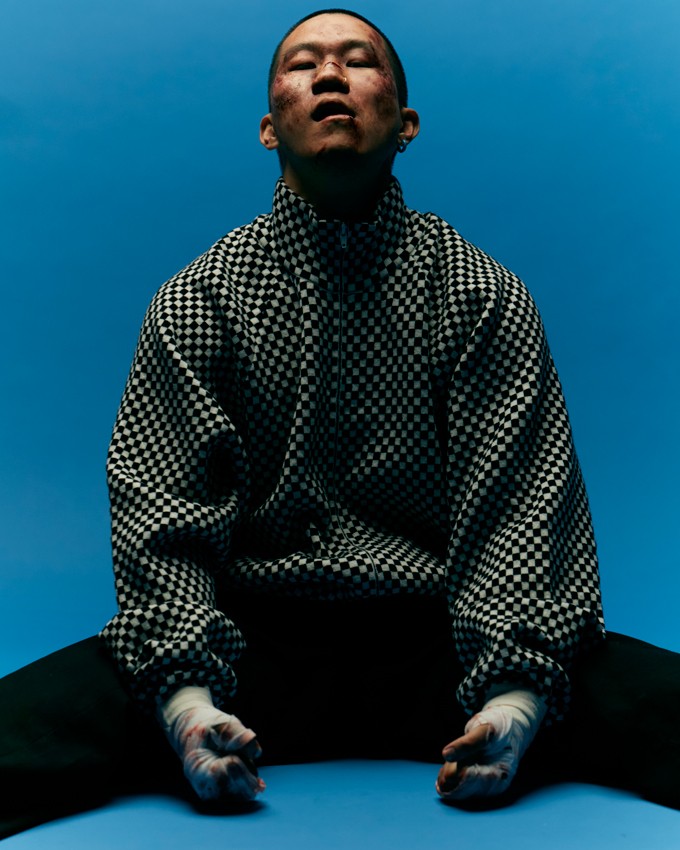 CDM: How does your songwriting process work?
BOYLIFE: Happy accidents, editing, giving up, starting again, cannibalisation, conversation, collaboration, cigarettes, notebooks, sandwiches.
CDM: In 'bummy!' last year you said, "Gloves off I'mma flop 'cuz I wouldn't sell my masters." What is your relationship with the music industry side of making your art currently like?
BOYLIFE: I don't mind the industry so much, to be honest. I do my thing. Nobody really bothers me. There are sharks, but the vast majority of folks I've met are good people. It's also a bit weird to talk about "the industry" as a monolith, as there are so many folks in different spheres operating on different levels. What's for sure is I don't buy into the old machine of artists having to give up ownership of their work in exchange for some quick publicity, some infrastructure, and a big old loan. I own all my shit, which is important to me.
CDM: What was running through your mind while writing 'superpretty'?
BOYLIFE: I was just saying how I feel. Basically every piece of it. I haven't heard too many songs where people can express their confidence and their brokeness at the same time, but that's what I'm living, so here it is. Pad see ew is great, too.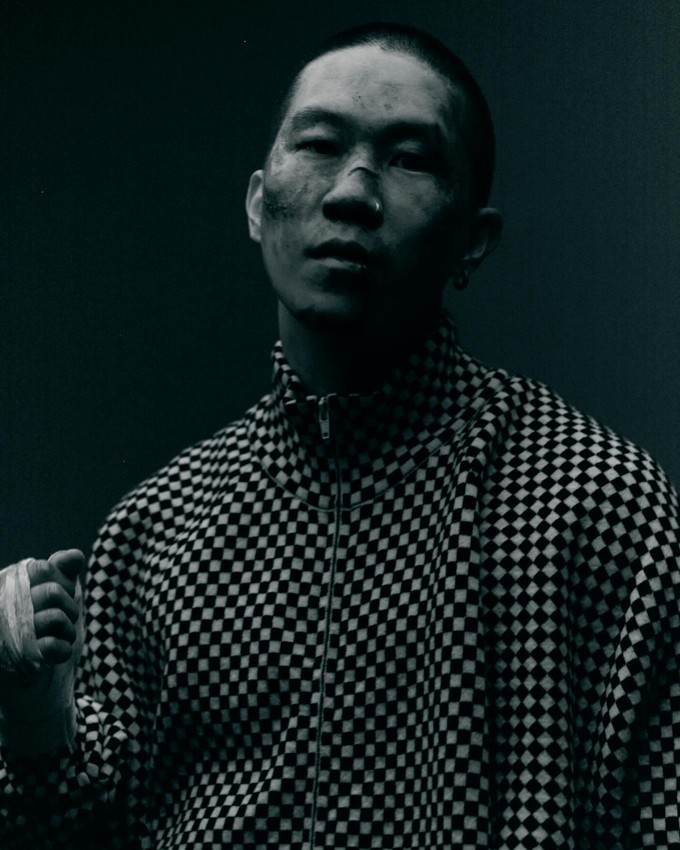 CDM: Can you tell me more about how you drew inspiration for writing 'peas' from what a plate of sliced peaches symbolises for you and your parents in your relationship with each other?
BOYLIFE: My parents love me in many ways, but one particular way that a lot of other kids from immigrant families also recognise is food. The universal "I love you" from your parents is them feeding you. Sometimes they can have a hard time expressing it verbally, but when they ask if you've eaten, the care is just as tangible.
CDM: In 'hoon' you repeat the refrain of: "You still mean something to me." Once someone is important to you, do you think they will always be important to you as long as they exist in your memories?
BOYLIFE: I suppose you decide who is or isn't important to you anymore. This song is about deciding that someone is.
CDM: Cehryl sings on 'hoon', right? How did that collaboration come about?
BOYLIFE: Cehryl and I are good friends. I love her work - her voice, her writing, her artistry. We found out that we work together pretty well and have some songs together. I've hopped on a couple of her songs too ('Hide n Seek' and 'Laundry'). I just felt she'd be the right person to hop on 'hoon' and asked if she was up for it. She's my favourite part of the song.
CDM: What is the spoken word sample at the end of 'Hoon' from?
BOYLIFE: That's my twin, Bobby. We were just having a conversation in her backyard one day. She's wise and has a sweet voice, and she has a weird chihuahua named Kevin. She likes to be horizontal.
CDM: Is there anything you've learnt from relationships with other people, that you value as important life lessons?
BOYLIFE: Too many things! I get a new one almost every day. The latest one: Don't eat a chopped cheese at 2am if you want to feel good in the morning.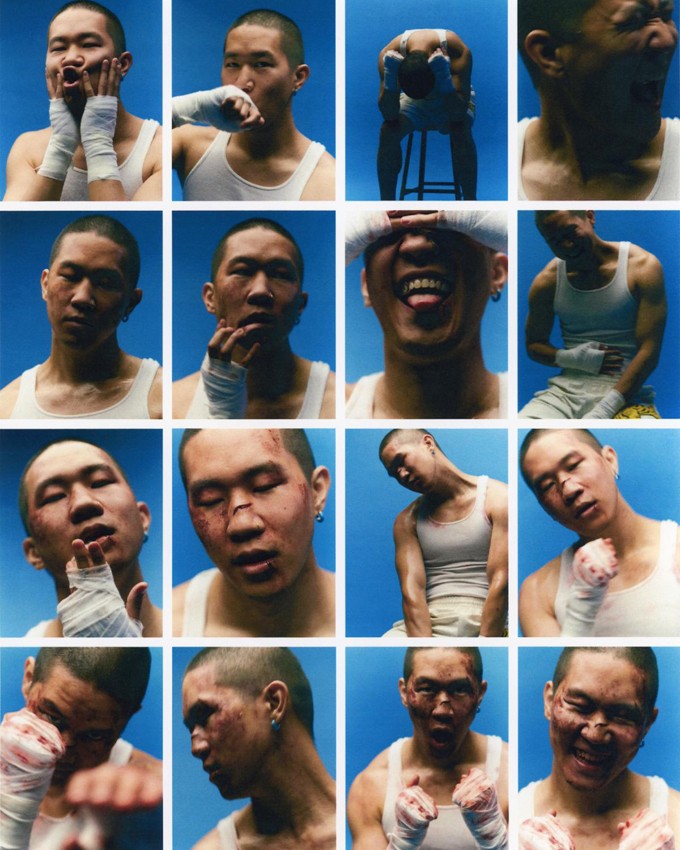 CDM: Lyrically, what's your favourite song that you've written?
BOYLIFE: 'lush', probably. Maybe 'hoon', actually. I think the lyrics in each song embody the emotion rather than explain the emotion.
CDM: References to religion are a running thread throughout your album, and obviously, feature prominently in 'Church'. What is your relationship with religion currently like?
BOYLIFE: I grew up in church. I don't go anymore. It mattered a lot to me and still does in some ways. God sits in the same room with my deepest needs and desires. We don't talk, though.
CDM: You've spoken about how "the goal of boylife is to be very naked" when faced with the pressure to conform to stereotypical norms of masculinity, and more specifically, Asian-American maleness. Similarly, actor Steven Yeun told GQ earlier this year: "As an Asian person, sometimes accessing your own humanity when you're outside in the world is not that easy. Because you're usually kind of just shrunken down into your label." How have you found it navigating wanting to be open and true to yourself, when racial prejudice has been even more prevalent over the last couple years?
BOYLIFE: When somebody slaps a label on you, the best thing is to ignore it. The best way to ignore it is to live in an honest way, regardless of how much falls in or out of line with said labels. I haven't found it difficult to be open and true to myself because 1) I like myself a lot, 2) I've already made the decision to do me, and 3) I'm okay with losing because of 1) and 2). I certainly face outside obstacles and pressure. I certainly hear from people who don't understand or like me. Fuck 'em. I'm going my way. It's the same shit as: "I'ma flop cuz I wouldn't sell my masters." Being myself is freedom and success, beyond any measure of outside approval or financial windfall.
CDM: What do you consider to be your love language?
BOYLIFE: Donuts, probably. If I buy you donuts, I love you. If you buy me donuts, I feel loved.
CDM: And what's your favourite flavour of gelato? :)
BOYLIFE: Pistachio, lately. I'll take it all, though.
boylife's debut album 'gelato' is out now.
Watch the music video for 'superpretty' below...
Load next