Interview: Charli XCX answers questions from her friends about Britney Spears, musicals, and partying.
Interview: Charli XCX answers questions from her friends about Britney Spears, musicals, and partying.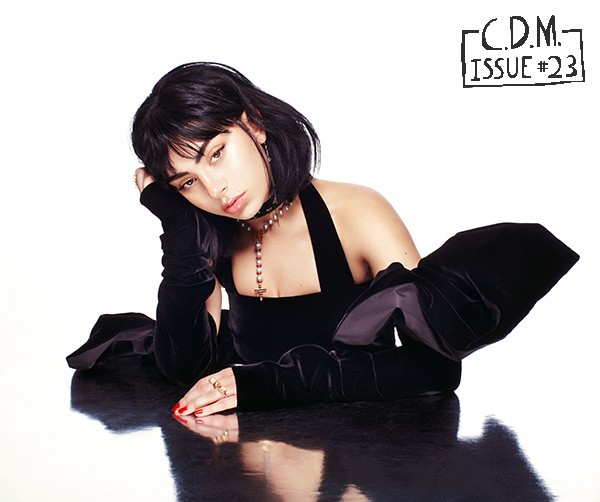 One of pop's most prolific songwriters and performers Charli XCX shows no signs of slowing down anytime soon - from touring last year with Halsey, dropping her 'Pop 2' mixtape which features the likes of Carly Rae Jepsen and Tove Lo, to the announcement that she's supporting Taylor Swift's 'reputation' world tour - Charli continues to impress, year after year.
When Charli was in New Zealand last year opening for Sia, we spoke to her about safety at shows - as well as asked her a number of questions submitted by her friends, including MØ, Julia Michaels, Noonie Bao and more… and asked her to speed date some songs in the name of music journalism.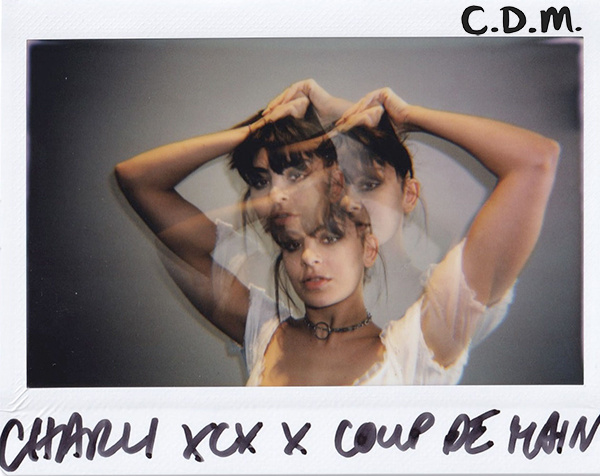 EMMIESHOUSE: Saddle Ranch or Jumbo's?
CHARLI XCX: Oh wow, that's a very Emmie question. I'm gonna go with Jumbo's, just because it's my favourite strip club, and all of the girls are so badass and empowering - they all look like they should be in a Tarantino movie.
EMMIESHOUSE: What's your favourite Britney era?
CHARLI: Definitely 'Blackout'. That's my favourite Britney album. She got a bit crazy, but I also just think the music from that era is definitely the best.
EMMIESHOUSE: How much would you pay for a Britney original painting, via Instagram?
CHARLI: <laughs> Yeah, I mean they're pretty cool! I don't know, I would definitely bid pretty high on one of those… but I'm not sure it would really go with the aesthetic of my house. It's a very specific style, you know? So I don't want to put a figure on it.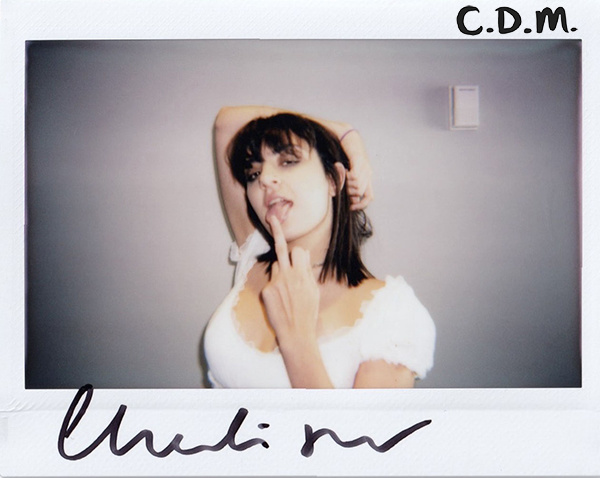 JULIA MICHAELS: How do you know when a song is for you and when it's for someone else?
CHARLI: I think I know probably the same way as you know. If you just connect with a song and you feel like it's important for you to sing it, and it means so much to you that you can't give it away, and it feels so close to you, then that's probably why, and I'm sure that's the same with you. I've definitely been in that situation before, and I know you have as well.
CUCKOOLANDER: What is the craziest thing you have done in the name of love?
CHARLI: I don't know, probably flown around the world for someone, that kind of thing. I've had some crazy boyfriends in the past, there's been some stuff.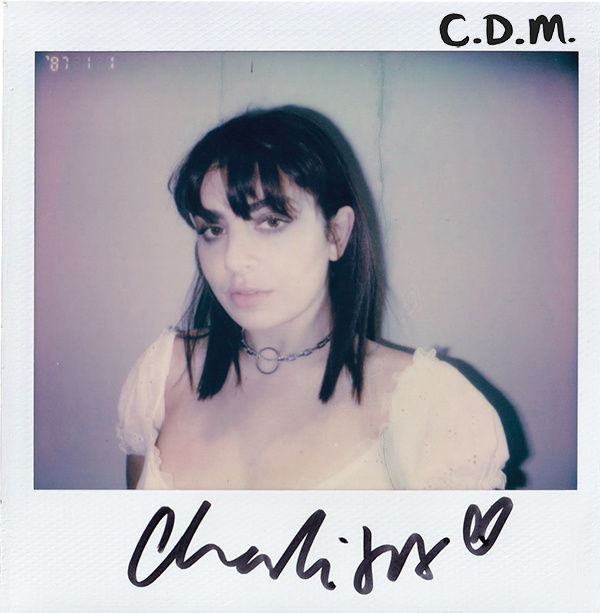 MØ: What's the craziest thing you and Rita Ora have done together?
CHARLI: <laughs> I'm just trying to think of something that's… appropriate. Me and Rita, we party quite a lot together. Glastonbury was really, really fun - that was very fun. We got lost, me and her, in the field, but we made it back. We've had some good party nights in New York. Our new dance move, you know that thing where you lie on your back and put your feet in the air, and the other person holds your hands and they balance on your feet? We started doing that in clubs just as like a cool move. That's kind of fun.
NOONIE BAO: Which actress would play you in the movie of your life?
CHARLI: Wow, I think it would be cool for Rose McGowan to play me because she would make me way more badass than I actually am, which would be cool. Or Christina Ricci could be cool too.
NOONIE: What would a world populated by clones of you be like?
CHARLI: It would be drunk. Pretty drunk. LOADS of great house parties. That's such a Noonie question - great question!
NOONIE: What do you think about pineapple on pizza?
CHARLI: Disgusting - I'm really not a fan of that. It's fruit, think about that. Fruit on a pizza, no.
NOONIE: If you had to be the leading role in a musical, which one would it be?
CHARLI: <laughs> You're a joker, you know I hate musicals SO MUCH. Honestly, my skin crawls thinking about me being in a musical. I can't possibly. I would probably have to pick 'Stomp', which is still a really annoying musical, I just hate them. We did karaoke last night, and someone performed 'All That Jazz' and I wanted to strangle them. I hate that shit so much.
NOONIE: Do you wanna go with me to Joshua Tree when you get back to L.A.?
CHARLI: YES, Noonie! We've been trying to make that trip for so long, yeah I wanna go.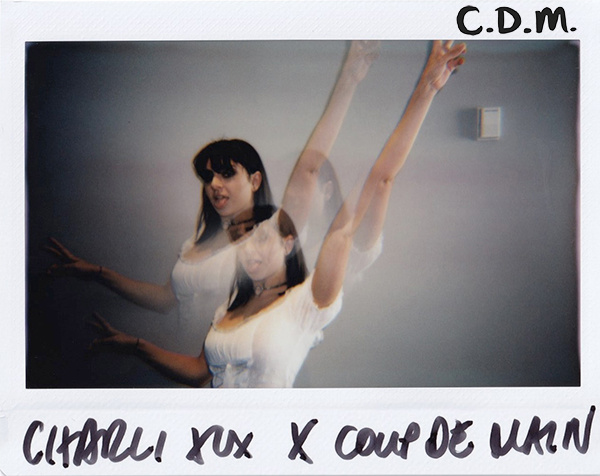 ALLIE X: What makes a song an amazing song, in your opinion?
CHARLI: I think for me, what makes a song an amazing song is if I'm driving in a car, or sitting in the back of a car with my headphones on, which is my favourite place to listen to music, and I look out of the window and the song is playing and I feel like I'm in a movie - that is making me feel something, so much - so that makes me feel like that song is really good.
COUP DE MAIN: Girls Against is a UK organisation that raises awareness / fights against sexual assault at gigs, and being so in touch with your young female audience, they wanted us to ask you whether sexual assault at live shows is something that you're aware of being a live touring artist yourself, and whether it's a topic of discussion in your part of the music industry?
CHARLI: Obviously, I think now more than ever sexual assault is a hugely spoken about topic, which is really great. But specifically sexual assault at live shows is maybe not the most spoken about topic. Whilst to my knowledge I haven't seen anything going on in the crowd, I definitely remember breaking up a couple of fights and stuff going on in the crowd, where I'm not quite sure what was going on. But I remember it was in the U.S. on my tour two years ago, a couple of things happened, where I stopped the show and had to kind of intervene. I definitely know that stuff happens. I've been to shows and I've been to clubs where somebody has touched me inappropriately and I'm always very physical with that person. But some kids who go to concerts are small, you know? I would love for my fans to feel like when they're at my show that it's a safe space. I want them to feel as comfortable as possible and to feel like everyone around them is looking after them, and not trying to take advantage. Same for me, I'm trying to look out for people too.
COUP DE MAIN: So you've had a very busy year, you've been on tour with Halsey, and now am down here for the Sia tour. What are the Charli XCX essentials for touring?
CHARLI: Tips for touring: Party hard but always have a recovery day, get a massage, do a face mask, and take your friends with you wherever possible.
HOW I FEEL ABOUT OPENING FOR SIA…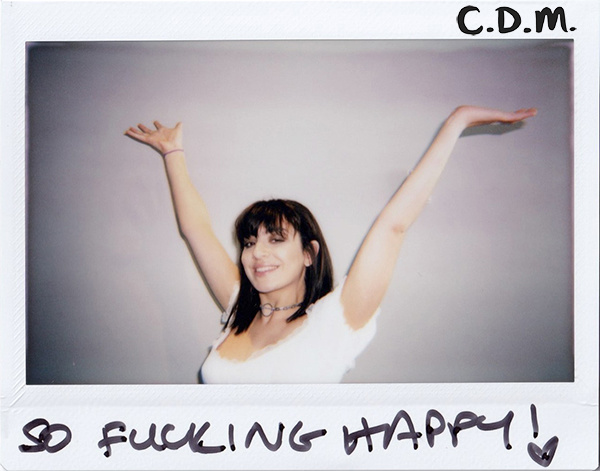 CDM: So you've spent your year on tour with a very Girl-Gang crew. If you had to put together a dream tour of your own, who would you bring with you?
CHARLI: I think it would be Carly Rae Jepsen, Lorde, CupcakKe, Alma, MØ obviously, Halsey, Tove Lo, Dua Lipa, everyone who wants to party. I think it's a festival.
CDM: With the 'Boys' video, you said you wanted to reverse gender norms by putting the men into girls' stereotypes. Was that video concept something that you'd always wanted to do, or did it come about while you were working on 'Boys'?
CHARLI: It came about when I heard the song, because I didn't actually write that song, so, that's kind of weird for me because I write songs. So for me I heard that song and just immediately had this video idea and that's how I connected to the song. It was the song that inspired the video.
CDM: It was taken a step further with the fact that you directed the video. Do you think it's important to flip narratives like that in terms of norms of society?
CHARLI: Yeah, I mean it's definitely fun to do, and it's an idea that I had that I really wanted to carry out. I think it worked and I think the guys really got it and they were really into it. So it felt cool.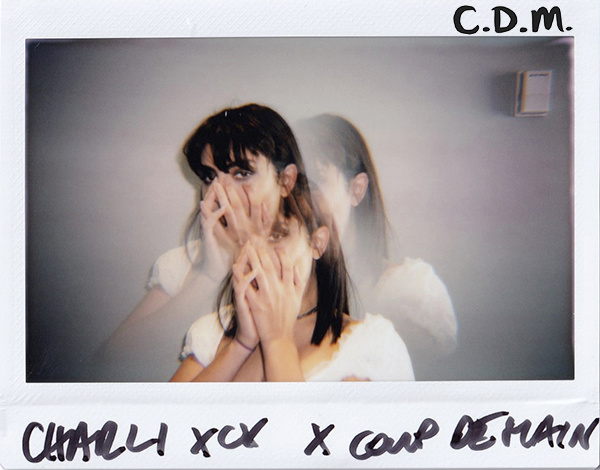 CDM: You told us during your 'Sucker' album cycle that it was on your bucket list to dye your hair blonde - is this something that you still plan on doing?
CHARLI: I haven't dyed it but I've worn a blonde wig, and I'm into it! But I recently cut my hair, and it's just very new. I've never had a 'haircut', I've never had a style, I've just had hair that's kind of long and messy. So now I have this fringe situation and it's kind of making me feel like a new person. So I don't think I need to dye my hair blonde anymore, I just had to do this.
CDM: We're compiling a list of Must-Know artists for 2018 and would love to know if you had any suggestions?
CHARLI: Yeah, Billie Eilish definitely. Lil Xan, Post Precious. Those are three.
WATCH CHARLI XCX SPEED DATE SONGS:
Charli XCX's 'Pop 2' mixtape is out now - click here to purchase.
Listen to 'Out Of My Head' below…
Load next