5 reasons to watch Cigarettes After Sex live next January.
5 reasons to watch Cigarettes After Sex live next January.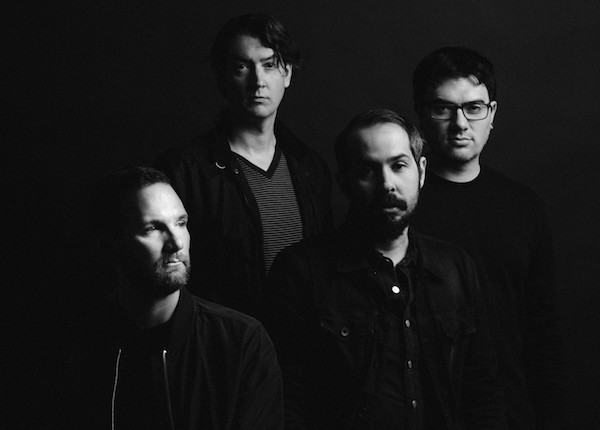 Following their announcement as playing Rhythm and Alps, New York-based band Cigarettes After Sex are heading to Auckland on January 8th to play a one-off headline show at The Powerstation, and the show is All Ages!
We've compiled a list of reasons that you're not going to want to miss out on this show, check them out below…
#1. Their self-titled debut album was released just this year, but has been receiving critical acclaim - with Clash Music saying: "This eponymous debut has an almost ethereal quality, bringing love songs and ambience together in one dreamy swoop — the perfect backdrop to intimacy."
#2. The 1975's Matty Healy is a huge fan of the band - he tweeted back in June saying:
+ Dallon Weekes is another celebrity fan:
#3. This video of them performing 'Apocalypse' live for WFUC Public Radio is stunning - watch it below:
#4. Someone on YouTube created a video melding their song 'Nothing's Gonna Hurt You Baby' with the 2003 film 'Lost In Translation' - and they fit so perfectly together! Watch it below:
#5. The band's frontman Greg Gonzalez spoke with V Magazine about the influence of hip-hop on his music. He said: "There's a really dark vibe in a lot of hip hop that I really respond to. I like stuff like "Trap Queen" [laughs] and "Bad and Boujee," maybe Cam'ron, I just think that music is really invigorating. And there's just something that I wanted to get the essence of in the music with Cigarettes. It's just this darkness. And also going back to "Young and Dumb"—it's strange that in hip hop, that music is pretty vulgar and pretty raw, but if I bring it into a pop song or a general rock song, then people are like "I think that's pretty strange!" If you hear any of these songs, they're pretty vulgar about sexuality. And so it's me saying I want to do that myself. But I have other influences like Richard Brautigan's poetry, who I thought was really cool and intriguing."
Tickets are on sale for Cigarettes After Sex's New Zealand debut on January 8th - click here to purchase.
P.S. Keep an eye out for our interview with Cigarettes After Sex, out soon!
Load next