Interview: Declan McKenna on his debut album, being a Glastonbury veteran, and writing from the heart.
Interview: Declan McKenna on his debut album, being a Glastonbury veteran, and writing from the heart.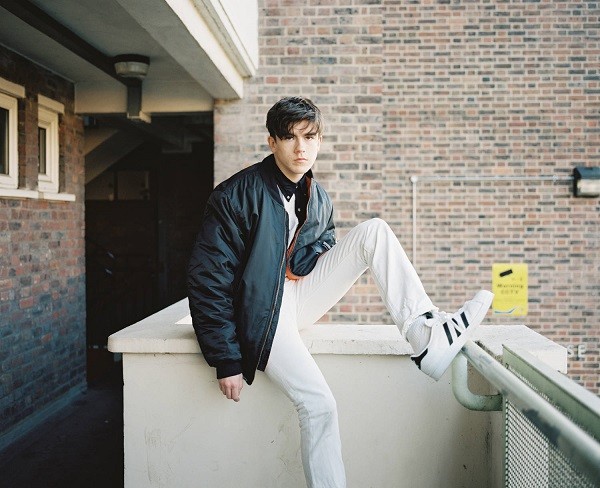 In a young life, relatively small periods of time can actually form a rather significant portion of an individual's time on Earth. Take Declan McKenna. It's three years since he was inspired by the corruption and scandal surrounding FIFA and the 2014 World Cup to write 'Brazil'. Three years may not seem like a long time, but at 18, it's one sixth of Declan's life. The song is the oldest to feature on his debut album, 'What Do You Think About The Car?', released last month. The remaining ten songs give us aspects of the final three years of Declan's legal childhood, tackling both the political themes for which he has become known, as well as struggles with loneliness and insecurity.
The record begins with a clip from a home video in which a McKenna sister (one of six siblings) asks a four-year-old Declan what he thinks about a new family car. "I think it's really good," he responds, "and now I'm going to sing my new album now." Fourteen years may not seem like a long time, but when it's the majority of a lifetime, you can't help but feel that this record has been in there all along, waiting for its host to mature, for his worldview to widen and for his emotions to develop a greater complexity. And now it's here, ready to emerge and be heard by the world.
Declan was helped along the way by super-producer James Ford (best known for his work with the Arctic Monkeys and, more recently, Alexandra Savior) and, on closing-track 'Listen To Your Friends', ex-Vampire Weekend man Rostam Batmanglij, now one of the most sought-after producers in the business following collaborations with Solange, Frank Ocean, Charli XCX and Haim. But save for the aforementioned track on which he shares writing credits, all the lyrics are Declan's. Along with his down to earth personality and irreverent social media presence ("I love how tube wifi cuts out when u leave the sta", he recently tweeted), it's for his words that he is adored by his young, growing fanbase.
We got to talk to Declan ahead of a run of European festival shows earlier this month about the album, how his writing differs depending on subject, his return to Glastonbury this year, and the shape that album number two is taking on the horizon.
If I do tackle a big topic, it has to be a direct initial reaction, and a genuine output from it. Because if it's not, you're just getting yourself a round of applause. It has to be in that expressive way.
COUP DE MAIN: When we spoke to you at the end of last year, you told us that 2017 would be better than 2016 because 2017 wouldn't be the year that David Bowie dies. So how has 2017 been so far, both personally and on a wider level?
DECLAN MCKENNA: Well, it kind of all went a bit Pete Tong. <laughs> I said it couldn't get worse, but it's still not been a fantastic year. We've had less public figures dying, but it's still been, in the grand scheme of things, a bit of an odd one. That said, yeah, it's not the year that David Bowie died, so it can't quite be as bad as last year. But it's not the best.
 
CDM: The title of the album comes from something that was said to you when you were little and captured in a home video, to which you responded with a comment about "my new album." How early did that idea come to you to use that clip on the record? Was it in the back of your mind throughout the process of making it?
DECLAN: It's weird, because I'd always known that clip existed. The title up until the back end of last year, I hadn't really thought of it before, but it seemed like a really obvious album title once I found the clip again. It just all kind of made sense.
 
CDM: You worked with James Ford on this record, who has a history of working with a load of young British musicians on early albums, such as Dev Hynes, Mystery Jets, Florence + The Machine, Arctic Monkeys, Klaxons and Birdy. Did he have any advice for you, having seen so many successful acts through the beginnings of their careers?
DECLAN: I think what I really got from working with James [was] that less is more with recordings. I think why he might be quite good with new artists and young artists is that he's good at decluttering the tracks, keeping everything that needs to be there, and cutting it down to something that's a little bit more refined than what you had before, in a really positive way. I think that might be what he's done for a lot of artists. Because he's a real producer, his sound is as much on it as mine, and that's really cool. It felt really collaborative. He did that for me - decluttering the tunes.
 
CDM: It seems that the newer songs on the album are less overtly political than your earlier tracks, until we reach the last two minutes of the record, on 'Listen To Your Friends' when it all comes spilling out of you, with mentions of free healthcare, welfare, rising train-fares and other topics. Was this intentional, to hold back on what people have perhaps come to expect from your lyrics, and then release it all in one go at the end?
DECLAN: I don't think I actively thought of that. I liked the idea of that being the end, it felt like quite a powerful way to end the album, and on the line, "trust in me," as well. I think there's definitely political-ness to a couple of the tunes that I haven't put out, but they're not so overt, and there's no accompanying music videos that push any of my agenda. I guess they're a little more subtle. I don't know why that is. I think maybe it's just the style I started writing in. It's weird, all the songs I haven't released came from a similar point in time, and they became the album tracks, which is kind of odd.
 
CDM: On 'Mind' you talk about feeling lonely, on 'Make Me Your Queen' you describe the feeling of meaning nothing to someone who might "get sick of your shit", on 'I Am Everyone Else' you mention feeling insecure, and all three issues feel present in 'Why Do You Feel So Down?' Does your approach to writing lyrics differ when you're writing about emotions or interpersonal things, compared to political issues?
DECLAN: I think it can, yeah. For example, with 'Listen To Your Friends', I see that as a bit of an odd one out. Not only because it's the only one I co-wrote, but it's really direct and really obvious what it's about, even if a lot of the subjects are a bit satirical, they're pretty obvious. I guess I don't like being overt a lot of the time, but I think when it is an emotional, interpersonal kind of thing, it makes you a little more subtle with the writing style. I think that's what I've done for a lot of it. But I've learnt more and more to open up with it. I think both can be an interesting artistic direction, it just depends on what you want from the song.
 


CDM: Do you ever worry about staying in your lane in the songs that you write about? Have you ever come up with a topic for a song but thought better of tackling it?
DECLAN: Yeah, I think I've become a little more conscious of that as I've got older and learned more. I think especially recently – obviously we had a couple of terrorist attacks in quick succession in the UK. People are like, you should write a song about that. But I don't think that's the way I should think about it, like, [just] because something happened I should write about it. If I do tackle a big topic, it has to be a direct initial reaction, and a genuine output from it. Because if it's not, you're just getting yourself a round of applause. It has to be in that expressive way. That made me realise – it's kind of cheesy, but it has to be from the heart, it has to be a real reaction to something.
 
CDM: Have you found yourself drawn to political music from other artists? Either more retro stuff like Bob Dylan and Billy Bragg, or recent music by artists working today?
DECLAN: Yeah, I actually met Billy Bragg at Glastonbury. He was really, really cool. There's a lot of classic protest musicians – Jimi Hendrix is another good example [with] his rendition of 'The Star-Spangled Banner'. I think a big one for me at the minute, I know he's been around for a long time and he's kind of a legend, but Roots Manuva is really good, and the new album, 'Bleeds', is really cool. A lot of the songs have really heartfelt and politically-charged lyrics. He's a big influence to me.
 
CDM: 'Brazil' was a song about the ethical dilemmas of the 2014 FIFA World Cup, and the next two tournaments are also shrouded in controversy. We're now one year away from the next World Cup in Russia – do you think you might write a follow-up? And make it a trilogy in 2022 when Qatar host the tournament?
DECLAN: A trilogy. Make it an EP! <laughs> There's a lot of awful things happening in Russia, it's pretty horrible some of the stuff that's going on there, and in Qatar, obviously there's so much corruption around the whole game. I don't know. I'll definitely have my eye on it. Whether it inspires a song, I don't know. I think it would be hard to make enough metaphors about football two more times over.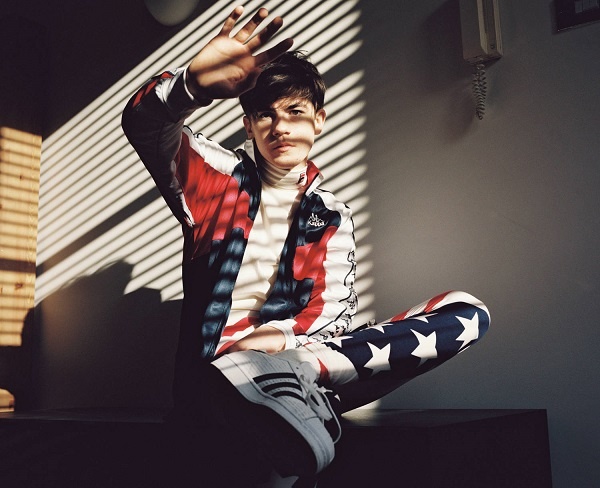 CDM: I'm not sure there are any other artists who can say they had played Glastonbury three times by the age of 18. Having won the Emerging Talent competition in 2015 and playing last year, did you have time to reflect on the last two years before your set on the John Peel Stage?
DECLAN: I think, just walking out to stage does that. I stepped out and saw all these people in a massive tent and that couple of seconds I had before I had to play anything were pretty surreal, just thinking about playing a tiny tent in the first year. Even the jump from last year to this year was unreal. I guess I was in shock, but super, super happy about it all. It was a bit of a stressful show, I'm not gonna lie. Glastonbury always is because everything's a bit rushed, but I did really enjoy it, and those kind of moments are really special to me.
 
CDM: You also joined Maggie Rogers onstage during her set for a cover of 'Wannabe' by the Spice Girls. How did that friendship come about, and why that song?
DECLAN: Well, she chose it. I think she'd done it a couple weeks before at Firefly or something like that. We kind of just became friends over the Internet, I think we followed each other and then just started DM-ing. Then maybe two days before Glastonbury, she just dropped me a message like, "Do you want to cover 'Wannabe' with me at Glastonbury?" And I was all like, "Hells yeah!" It was super fun – it's a really fun party song and I was kind of up for that. But yeah, another one that was a little bit rushed, but it kind of turned out really great.
 
CDM: I think I'm right in saying that you're still living at home in Hertfordshire. How do you think your songwriting might change when you do move out, presumably at the end of the album-cycle?
DECLAN: I'm kind of excited for that. Being the youngest of six kids means I still to this day have the smallest room in the house. <laughs> Although I'm very comfortable there, it's not a load of space, and for in-depth writing, it takes a lot of effort and moving things round every time you want to change instrument. It's not the best for songwriting, ergonomically, so I'm excited to get a little bit more space. I really would have to feel comfortable somewhere, though. I realise I'm going to be actually having to work [to] make something really good to follow up what I've done already. It has to be better. So I need somewhere that I'm really comfortable.
 
CDM: You've said about the record's opening track 'Humongous' that it's your favourite thing you've written and indicates the sound you're maybe moving towards. Have you give much thought to your next release?
DECLAN: I mean, you have to think ahead, especially being signed to a major label. It can be pretty brutal. I want to be prepared for that point when they're like, "All right, mate, we need album two." <laughs> So I want to be writing at my own will. It's kind of difficult to do that on tour, so while I've had a little bit of time off recently, I've spent some time writing. But I've got some cool ideas for the album, I think it's going to be very different from this first one, just because I'm thinking of it as an album, rather than before I was just making songs and then kind of putting it into album when I was in the recording stage. So I'm looking forward to writing it as an album, and not having to release songs years before the album actually comes out. It's a different ball-game.
 
CDM: Do you have any plans to come and play in New Zealand? We would love to see you live!
DECLAN: I think so! I think next year we're planning on going towards Australia and New Zealand. I'm honestly not sure, but there's definitely been conversations about it. I would really, really like to. I mean, I want to travel as much as possible, so it would be really cool if I could. But yeah, hopefully within the next year or so.
'What Do You Think About The Car?' is out now.
Watch a live performance of 'Listen To Your Friends' below:
Load next