Review: Drake - Spark Arena, November 2017.
Review: Drake - Spark Arena, November 2017.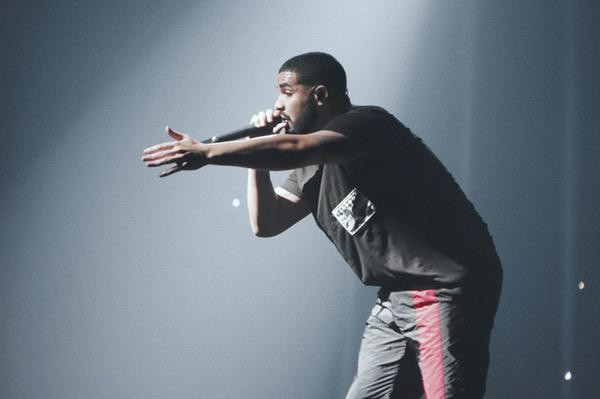 "My name is Drake and I flew thirteen hours from Toronto, Canada to be here tonight," says the man himself to a sold-out crowd at Auckland's Spark Arena last night, who he's had eating out of the palm of his hand for the last hour-and-a-half. He adds, "My favourite part about tonight was the fact that no matter what side I'm on, no matter whether it's on the back, front, or left side, or right side, it's that I see people from all races and all places showing love to each other. New Zealand you got it figured out, this is how the world should be... No matter where I go or where I find myself, I will always find my way back to motherfucking Auckland, because I love you." Needless to say, adjectives do not do justice to how well this declaration of mutual love is received.
Fifteen minutes before Drake arrived on-stage last night to play his first NZ show since 2015's Vector Arena date, a sizzle reel played across all of the stage's corner screens - a sizzle reel of live Drake footage, that was met with a wild (and noisy) reaction. Only Drake would open a show with a sizzle reel showcasing himself, and with it being the most Drake thing that could happen at a Drake show, it set the vibe for the rest of the night, and for Drake to continue doing Drake-things while performing at peak-Drake.
Peak-Drake highlights include him giving his setlist to a security guard and commanding him to give it to someone who's been "good" all night and complimenting the guard on his haircut (Drake and the guard have the same haircut, of course), "I would have been watching 'Stranger Things' tonight if it wasn't for all of you buying tickets, so thank you," the most shiny silver tracksuit pants I've ever seen, and a shout-out to Lorde ("I don't normally shout out people that come to my show, but I saw Lorde in here tonight, and I want to thank her for supporting me from the very start. She's very talented and I love her with all my heart. I was a little nervous tonight to be honest.")
Drake might have accidentally addressed us as "Australia" once last night, but any insult or injury is long forgotten amidst last night's blaze of pyrotechnics, dance-offs, endless jams (he rolls out 'Hotline Bling', 'Hold On, We're Going Home', and 'Passionfruit' back-to-back), and the most eye-catching production ever to have hit NZ. From over 1000 illuminated kinetic spheres floating above the stage, to a giant inflatable globe that Drake runs rings around, the complete 360 degrees production of Drake's 'The Boy Meets World Tour' is like nothing you'll have ever seen before. Quite literally, you've got to see it to believe it.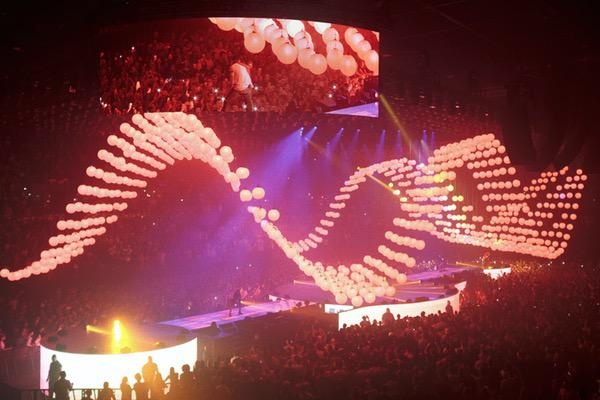 Limited tickets are available for Drake's second and final 'The Boy Meets World Tour' Auckland show tonight. Click here to purchase via Ticketmaster.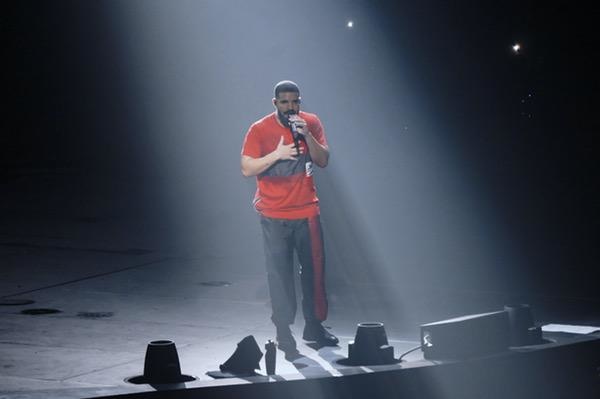 Set List:
Trophies
Started From The Bottom
Headlines
HYFR
0 To 100
Worst Behaviour
Blessings
Hotline Bling
Hold On, We're Going Home
Passionfruit
Teenage Fever
The Motto
For Free
My Way
Both
Portland
Jumpman
Work
Too Good
Blem
Controlla
One Dance
KMT
Pop Style
Gyalchester
Energy
Fake Love
Legend
PHOTOS TAKEN WITH FUJIFILM'S NEW X100F CAMERA - click here for more info.
Load next