5 reasons to watch VICELAND's Gaycation this week.
5 reasons to watch VICELAND's Gaycation this week.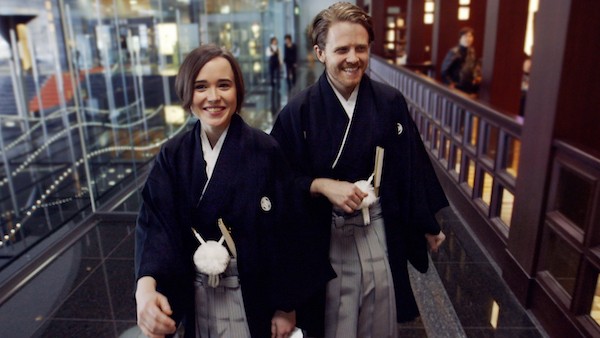 VICELAND and SKY are kicking off the celebration of International Women's Week (running from March 5th until March 12th) with a number of special shows being programmed throughout the week, which aim to highlight women's issues around the world.
One of the shows being specially brought back for this week is Ellen Page's hosted show Gaycation, which sees her travel the world exploring the ways in which LGBTQ cultures exist throughout different societies.
To celebrate this week, we've teamed up with VICELAND and SKY to bring you five reasons to check out the show on SKY Channel 13...
#1. The show is hosted by Ellen Page, who has become an important figure in the LGBTQ community. After coming out in 2014 at the Human Rights Campaign's Time To Thrive conference (watch it below), Page has used her enormous platform as an actress to speak openly and honestly about inequalities.
Recently, she also joined in with other women speaking out about sexual assault allegations in Hollywood (calling the ongoing violence against women an "epidemic"), speaking out against director and producer Brett Ratner.
She additionally wrote: "Let's remember the epidemic of violence against women in our society disproportionately affects low income women, particularly women of color, trans and queer women and indigenous women, who are silenced by their economic circumstances and profound mistrust of a justice system that acquits the guilty in the face of overwhelming evidence and continues to oppress people of color."
#2. Alongside Ellen Page, the show is co-hosted by her queer best friend Ian Daniel. Prior to working on this show, he worked at a theatre company which featured a piece based around personal LBGTQ stories (which featured the likes of Orange Is The New Black's Laverne Cox and Samira Wiley).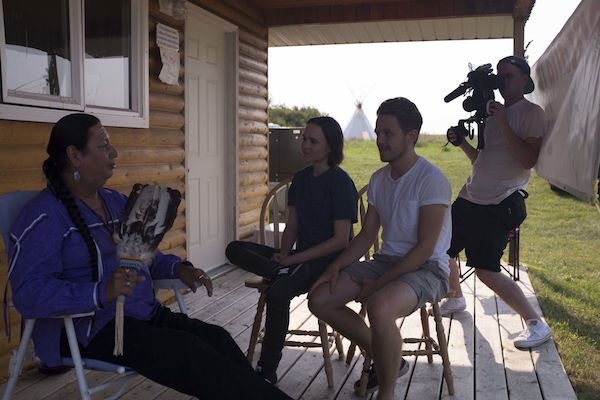 #3. As well as their two seasons, the show has had two specials - the first of which followed the Orlando shooting in 2016, and the second of which examined what a Trump administration would mean for the LGBTQ community. With a Trump administration still in place today, the show is all the more alarming - and all the more important.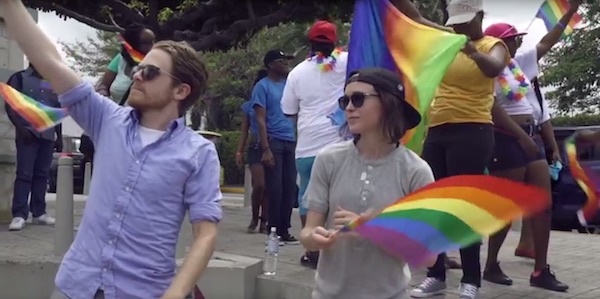 #4. For two years in a row, the show has received a nomination from the Emmy's for Outstanding Unstructured Reality Program.
#5. In an interview with Marie Claire about the show, Page stated: "I think people don't understand the struggles that LGBTQ people face around the world and here in this country. If you're perpetuating discrimination or inequality on any level, you are causing a lot of harm for people," highlighting the importance that a show like 'Gaycation' exists. In a world where LGBTQ societies around the world live in varying and often volatile situations, shining a spotlight on these conditions is vital if change is ever to occur.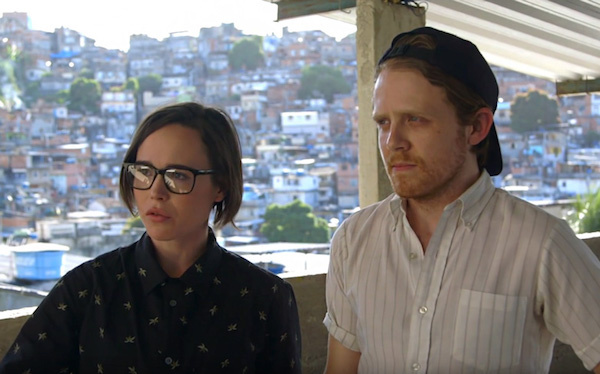 Gaycation airs on VICELAND on SKY this week. Celebrate International Women's Week with the best of VICELAND's female-led shows on SKY TV Channel 13. Find out more here.
Load next