An Emma Stone x 'La La Land' appreciation post.
An Emma Stone x 'La La Land' appreciation post.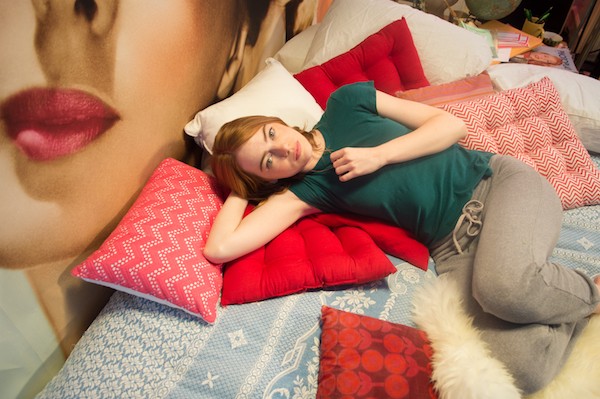 In celebration of the release of 'La La Land' - out in New Zealand cinemas today! - we've compiled a list of things that we currently appreciate about the film's leading lady, Emma Stone.
First, here's the official info on the film:
"A huge hit with audiences and critics, La La Land is an exhilarating, music-filled romance starring Ryan Gosling and Emma Stone. In modern day Los Angeles, two ambitious artists who fall in love – one a dedicated musician, the other an aspiring actress – chase their dreams and discover the joy and heartbreak of risking it all for your passion. Daring, enchanting and heartfelt, La La Land re-invents the Hollywood classic for a new age, creating the kind of movie magic that sends you out of the cinema on a high."
Now here are five things that we currently appreciate about Emma Stone.
#1. To tie in with the film's dancing, Emma appeared on The Ellen Show to play a game called 'Last Dance' - in which she attempts to do numerous dancing styles, including tap, stanky leg, twerking, and more. Watch the hilarity unfold:
#2. She features on the cover of Vogue's November 2016 issue - looking like a total babe as you'd expect. Check out some of the shoot below: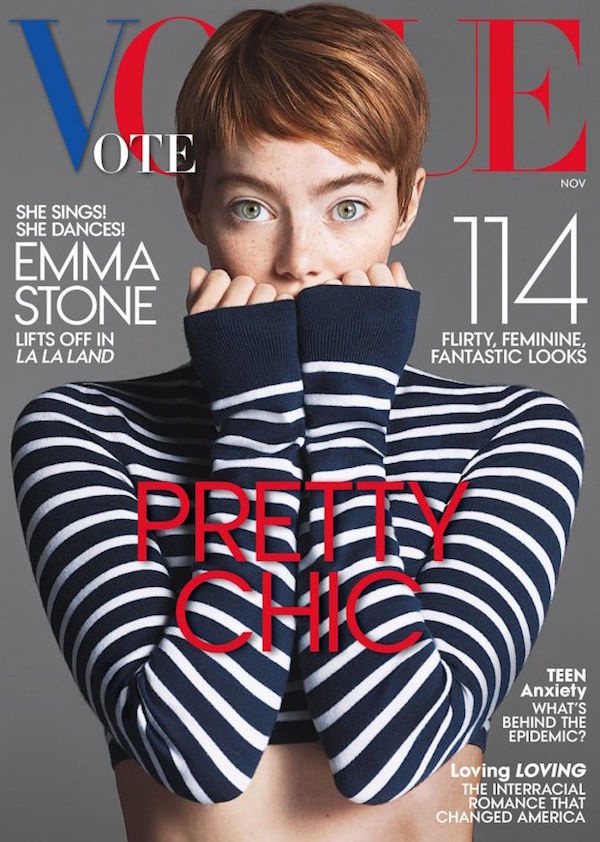 She also did the classic 73 questions interview - watch it below:
#3. In an interview with Good Morning America, Emma was interviewed about her role in the film - how it struck kinda close to home in regards to playing an aspiring actress, being a triple threat, and more. Watch the clip:
#4. She also spoke alongside her co-star Ryan Gosling and the film's director Damien Chapelle with Entertainment Weekly - talking about balancing each other's roles in the film. Watch it below:
#5. A feature with Elle Magazine has Emma discussing her role in the film - saying: "I felt a lot of freedom. A lot. Everybody was so open and we had so much time to rehearse. It was technical, but it was very free," and about Gosling she said: "In our first-ever audition together, which was seven years ago, we were asked to improvise—so we immediately had a rapport, which you can find if you improvise with someone. And if it works, then it usually continues to go that way. [We have a] similar sense of humor and a similar mentality."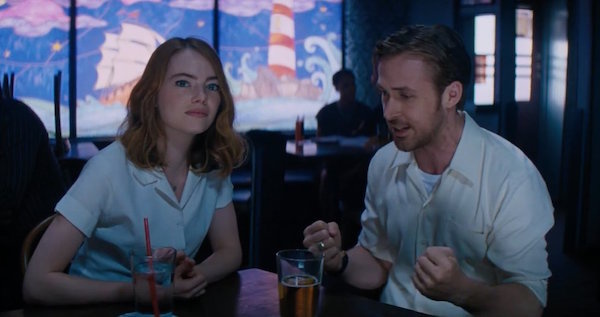 'La La Land' is in cinemas now - watch the trailer below…
Load next