A Bradley Cooper x 'Joy' appreciation post.
A Bradley Cooper x 'Joy' appreciation post.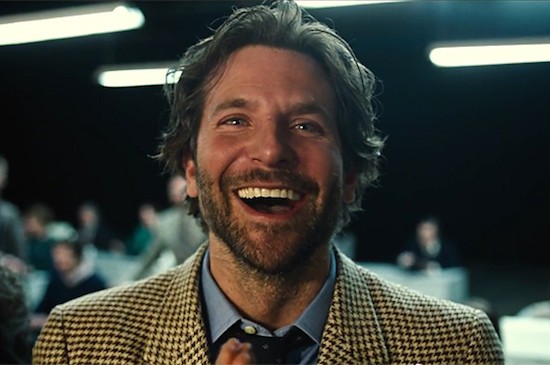 In celebration of the release of 'Joy' - out now in New Zealand cinemas - we have compiled a list of things that we currently appreciate about the film's co-star, Bradley Cooper.
But first, here's some official info about the film:
"Written and directed by David O Russell, JOY is the story of a family across four generations and the woman who rises to become founder and matriarch of a powerful family business dynasty. Like Russell's previous films (Silver Linings Playbook, American Hustle) JOY defies genre to tell a story of family, loyalty, and love. JOY stars Jennifer Lawrence, Bradley Cooper and Robert De Niro in their third collaboration with Russell following Silver Linings Playbook and America Hustle."
Now, here are 5 things that we currently appreciate about Bradley Cooper:
#1. His ongoing friendship with Jennifer Lawrence is amazing. From co-starring in a variety of films together previously - including 'Silver Linings Playbook' and 'American Hustle' - their on-screen relationships have led to an adorable friendship and mutual admiration. Bradley has said about working with J-Law: "We don't talk often, but when I showed up in Boston for Joy, then all of a sudden it was like we never stopped. We just started where we left off, and that's rare. It's just easy to look at her and feel like I'm telling the truth."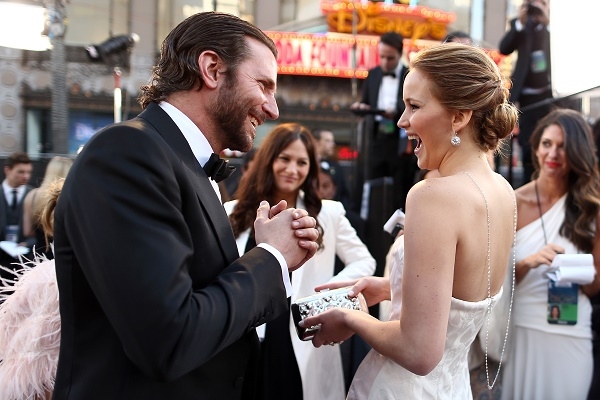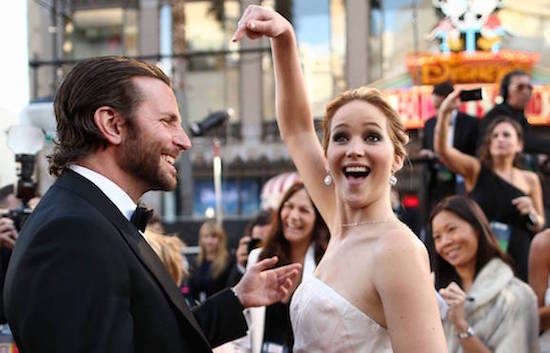 #2. Their friendship even extends to J-Law sharing secrets about B-Coops sweat - more specifically, sweating from the butt… Yup. In an interview with Kiss FM, Jennifer shared a little too much about her dance lessons with Brad, saying: "When we were doing our dance lessons together, I'm pretty sure he sweats from his butt first," she brazenly revealed. "You know, you've got pit stains everywhere but like his butt would start sweating and I'm like, 'Is your butt sweating before your armpits are sweating?'"
#3. Bradley recently did an interview with Barbara Walters as part of her '10 Most Fascinating People of 2015' series. During the interview, he discussed important issues such as the patriarchal society we live in, as well as the importance of sobriety in shaping his career. Watch part of the interview below:
#4. He kept up a prank with Amy Schumer that they were engaged, after she announced it during her feature on a recent episode of 'Saturday Night Live'. In an interview with Entertainment Tonight, Bradley explained they were trying to keep the engagement on the down-low. Adorable.
#5. Apparently Bradley is the best mopper out of everyone who stars in 'Joy'. In an interview with the New York Times, Lawrence told everyone: "Do you remember when Bradley showed me how to properly mop? I was doing a scene and he was like, "no, no, no, no, Jen, no … ," and then showed me how to do it." Cooper went on to explain the reasoning behind this: "Well, I had a lot of chores growing up. This is so ridiculous — we had a red basement floor, and so when you would put water on it, it would change colors. It was always like I was repainting the basement floor all the time. I used to like that."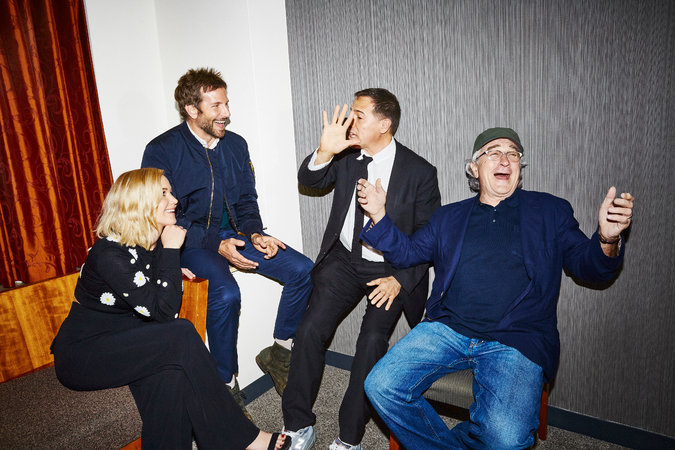 'Joy' is out in New Zealand cinemas now - watch the trailer below…
Load next