Interview: Daniel Portman on 'Game Of Thrones' and his upcoming visit to New Zealand.
Interview: Daniel Portman on 'Game Of Thrones' and his upcoming visit to New Zealand.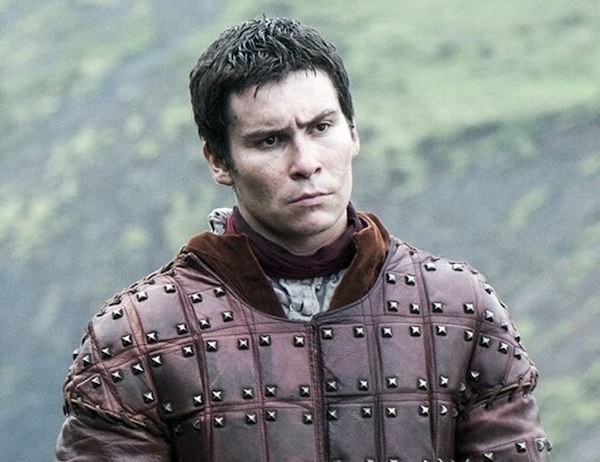 Scottish actor Daniel Portman is well recognised as 'Game Of Thrones' character Podrick Payne - working alongside the likes of Tyrion Lannister and Brienne of Tarth, since first appearing in Season 2 of the show. Ahead of his appearance at Christchurch Armageddon this weekend, we spoke with Portman on the phone about the upcoming visit to New Zealand, 'Game Of Thrones', and more…
COUP DE MAIN: You're coming down to New Zealand for Armageddon next month - have you ever been to New Zealand before? I saw on your Instagram that you've been to Australia quite a few times over the years, so I hope New Zealand is even better for you. We have a rivalry with Australia!
DANIEL PORTMAN: Yeah, I've been to Australia about five times in the last five years. It's gonna be my first time in New Zealand. It's very exciting, I have wanted to visit for a long, long time, so to get the opportunity to visit will be lovely. I'm really looking forward to meeting everybody at the event, and trying to soak up as much of the culture as I can.
CDM: People always say New Zealand is quite similar to Scotland!
DANIEL: Yeah, I hear that there's definitely similarities.
CDM: How did filming go for 'The Bruce'?
DANIEL: That was good. I was only on it for a couple of days. I'm good friends with the director. I've seen a little bit of the footage from some of the stuff that they did before I got on, and it's gonna be really excellent.
CDM: We're obviously very excited about the final season of 'Game Of Thrones' next year - I'm sad we have to wait until next year to watch it! How did filming go for season 8?
DANIEL: I'm not allowed to talk about anything to do with anything, I'm sorry! Everything is very tight-lipped with security, so I'm not allowed to say anything about anything to do with the show.
CDM: It was so exciting to see that your father Ron has also starred in 'Game Of Thrones' - what was it like, both being on the show?
DANIEL: I mean, it's very nice to cross paths. We didn't work with each other on the show, but it was nice to cross paths. It was a nice experience for us both. He was on it from the pilot, so we've been on it for quite a while between the two of us, so it's nice to share that with my old man.
CDM: Was growing up with your father as an actor what inspired you to start acting?
DANIEL: To be honest, I wasn't really interested in acting for a long time. I wasn't interested until I was about 16, and then I sort of fell into it. I ended up working quite soon after I'd expressed a desire to do it, so I started when I was 16 then I was working right until I was 17. Having my dad has always been positive though, because I think for a lot of young actors, the sort of advantage that I've had - someone that's experienced everything that I could, sort of helped me navigate the landmines a little bit better than people who don't have somebody with that kind of wisdom. That's definitely been one of the positives.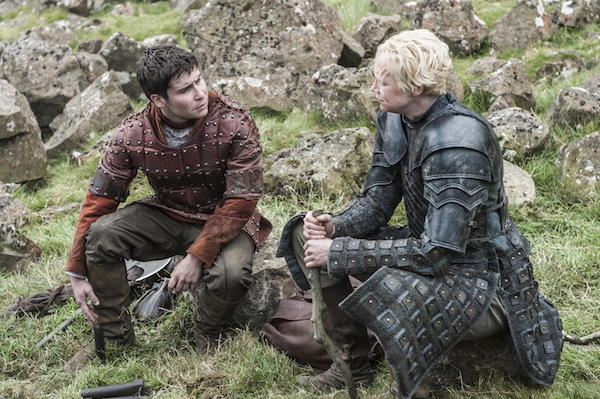 CDM: It's so cool to see you star alongside Gwendoline Christie's character Brienne of Tarth - who is such a strong female character. Do you think it's important for television and pop culture to go against gender norms and showcase a variety of types of women and men characters?
DANIEL: Absolutely. It seems like in film and TV things have been changing slowly, but it seems like things are changing a bit more quickly now, in the last couple of years. I think it's absolutely important, because everybody's stories need to be told, to be keeping things the way they had been and giving people proper opportunities to show what they can do, just because there's maybe a lack of creativity in writing, that keeps women playing smaller, less important characters. It's very important that people start getting more opportunities to play three dimensional, fully illustrated, detailed people - because that's the world that we live in. I'm certainly not interested in seeing more of just a bunch of old men doing stuff anymore, I think that's what a lot of people had been missing for quite some time, is that there was a lot of middle-aged white men, and that was really it. They were the only people that got to play interesting characters. So I think the fact that things are changing, there's a lot more diversity in terms of gender, ethnicity, that's all long overdue. It's a very exciting time to be involved in the industry.
CDM: Your Twitter bio says: "Scottish. Acting mostly, a little writing. Podrick on Game of Thrones." What have you been writing?
DANIEL: <laughs> I write screenplays. I've got a few projects at the minute that I'm working on. The thing that I'm focusing on, I'm writing with a friend of mine, it's a black comedy. There's a lot of opportunities to make interesting film in Scotland, and it's not really been happening for a long time because the industry is quite flat and dependent on people coming in from elsewhere and bringing things in. So what I'm working on is a very Scottish, very dark, very funny film, that's a bit of a murder mystery almost. It's in its early stages at the moment.
CDM: You retweeted the trailer for 'Three Billboards Outside Ebbing, Missouri' last year - did you like the film?
DANIEL: Yeah, I liked it. Great performances, I'm a big fan of Frances McDormand, and a lot of good people in it. I enjoyed it a lot.
CDM: What other films/TV have you been watching lately?
DANIEL: What have I been watching lately? I've really tuned out over the past-- I went to see the new 'Avengers' movie last week, which was a lot of fun, but I've tuned out for a while. I just haven't had the time or desire to get involved in something. It's a bit of an undertaking, and you want to give it its full attention and give it the respect it's due.
Daniel Portman will appear at Christchurch Armageddon this week - click here for more information.
Load next