Gengahr - 'Before Sunrise' music video.
Gengahr - 'Before Sunrise' music video.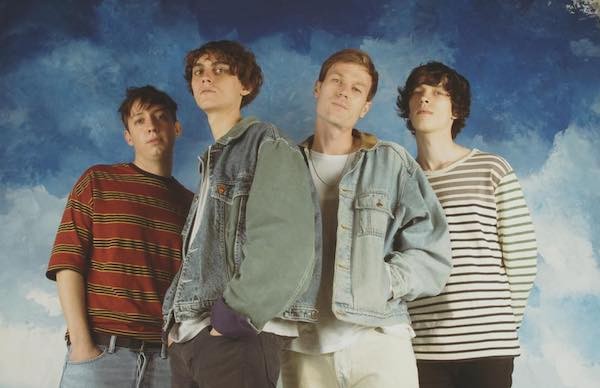 Ahead of the release of their upcoming new album 'Where Wildness Grows' (out on March 9th), Gengahr have shared a music video for 'Before Sunrise', which was shot in Casablanca by director Jamie Whitby, and features a teenage moped gang, The Anfa Riders.
About the video, Whitby says: "This one's super special for me - the culmination of multiple trips to Morocco and months of WhatsApp chats in very dodgy French trying to convince the Anfa Riders to let this weird guy from London come and shoot with them. Huge thanks to the the guys for having us and a big shout out to our local fixer Karim El-Amri and my amazing tiny crew - Sorcha, Jack, and Ruben - who somehow made it all happen in one of the maddest cities in the world."
In other Gengahr news, the band have announced a second edition of their 'Gengahr Gallery', which will exhibit original artwork from the band's Hugh Schulte - alongside pieces from members of Slaves, Alt-J, Toothless, Puppy - and run from March 14th-20th at A-Side B-Side, Hackney.
Watch the 'Before Sunrise' music video below...
Load next