Interview: Gengahr's Felix Bushe on new album 'Where Wildness Grows'.
Interview: Gengahr's Felix Bushe on new album 'Where Wildness Grows'.
I know it's only March, but I'm already 97% certain that Gengahr's just-released sophomore album 'Where Wildness Grows' will place in our Albums Of The Year list for 2018. Where the band's 2015 debut 'A Dream Outside' lived in a whimsical and fantastical world, 'Where Wildness Grows' touches on more definitive themes, and captures the complex essence of human relationships within the twelve tracks.
With features from the likes of Wolf Alice's Ellie Rowsell (her backing vocals feature in 'Is This How You Love'), and Billie Marten (who frontman Felix Bushe duets with on 'Whole Again'), the four-piece from London have truly honed their art - with guitarist John Victor's noodling riffs glittering through each song.
We spoke to the band's Felix Bushe while he was in Australia recently about the album's release, Pokémon Go, and when they plan to finally come to New Zealand…
...we definitely went slightly out of our depth a few times and I think that's what you have to do if you want to make an album that is potentially going to be great. And that's got to be the ambition when anyone makes an album.
COUP DE MAIN: Important question: When are you finally going to come and visit us in New Zealand?
FELIX: Well! With a bit of luck, hopefully we'll be there this year. It all depends <laughs> on how many people like the album we're about to put out. So if things go to plan, then it should be a breeze. We've had our heads down for ages, we haven't really been thinking about anything else. But now that the album's finished, it's like, 'Oh yeah, now we want to go and play everywhere.' I think it was two years ago that we last came to Australia, it was ages ago now, so hopefully people are ready to see us again.
CDM: 'A Dream Outside' had such a distinctive Gengahr sound, it felt like all the debut album songs were very much snapshots of the same cinematic world. With the new album, the 'Where Wildness Grows' songs sound like they're soundtracking the same cinematic universe, still of a Gengahr-vibe, but like nothing we've ever heard from you before. Was that a conscious decision to musically explore and adventure while creating this new album?
FELIX: Yeah, the ambition was very different. It was different in the sense that with the first album we didn't really have an idea of what we were doing, it was very much that we were making songs just for the fun of making songs. There was no idea about even making an album. So half the songs on 'A Dream Outside' just kind of came about aimlessly. There was no definitive goal or even vision for what it would end up being, so it's a very different process. We kind of took our time with the new album, because now we had the opportunity to build on that and we wanted to create our own universe, and we wanted it to feel less of like a scrapbook and more kind of like a full body of work - a proper portfolio that represents what we've done previously, but also where we can now go from here. It was a much unified kind of vision, but at the same time I think what we probably took most from the first album was that what was successful and what people liked about the first one, we didn't just want to do that again and come up with another lo-fi dream-pop album. We did push ourselves genre-wise as well, I think there's quite an eclectic mix of stuff on the new album that goes from being quite heavy, to being quite delicate and soulful, and there's even some more kind of synthy electronic stuff in there which I think we've managed to get away with without seeming too kinda cheesy or over the top. So yeah, it's been something of a journey and we have kind of explored a lot of different avenues, and I think a lot of the time when you're doing stuff like that you do kind of feel a little bit uncomfortable. Like, 'Uhhh is this right? Does this work? Does this sound like us?' Ultimately, you just have to have faith in the songs. If the song's good, then feel free to push it, and then you can always reel it back in. I think we definitely went slightly out of our depth a few times and I think that's what you have to do if you want to make an album that is potentially going to be great. And that's got to be the ambition when anyone makes an album.
CDM: John's guitar-noodling and 'lil solos all over the new album are so magnificent. It's like he has evolved from a Gengar into a Mega Gengar... FYI, I had to consult Wikipedia just before this call to find out what the evolved form of Gengar is.
FELIX: I'll tell him you said that! He'll be chuffed.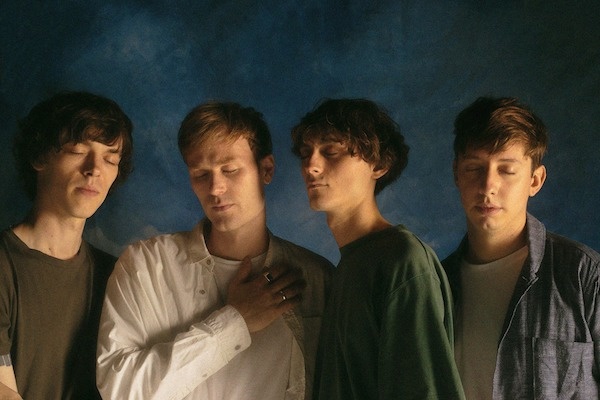 CDM: Why was it important to you that this new album be more personal than your debut?
FELIX: The first time around, I didn't really have the confidence to make it personal. It felt easier to cover things in metaphors and remove myself from the songs and just make them their own narratives. I always enjoy the story-telling element of writing songs - all my favourite songs are probably narrative-based ones when I think back to when I was a kid and the first sort of music that I really enjoyed listening to and found inspiring. So that remains in there, but I've turned the spotlight slightly closer towards myself than it was previously.
CDM: The sentiments you express in 'I'll Be Waiting' are so pure and romantic. What do you consider to be the definition of 'love'?
FELIX: That's a good questions. Ultimately, it's probably what you consider to be family. I'm very lucky, I've got very close friends, a lot of them are as close to me as my family are, and that feeling of mutual reliance and something that you can't be without, I think that's the definition of it. As much as the word gets thrown around a lot, you don't really often realise how much you love something until it's gone.
CDM: You've said that 'Before Sunrise' is "a song that celebrates the relief and simplicity one can find lost in the night" - why is it that everything is always more complicated/difficult in the daytime?
FELIX: From my experience growing up in the city, it's very noisy and everything moves at a very fast pace and it's very easy to get caught up. Having experienced being out here in Kingsbury in Australia, I tell you, it's very surreal - I find it quite hard to get used to. I'm not very good at relaxing, it doesn't really come naturally to me, and I think that's part of growing up somewhere like London - you feel the pressure of people moving around you quickly, its very hard to settle and find that kind of stillness. I don't think it's just down to there being lots of people there, it's the kind of energy of the city itself, it adds a lot of pressure on people - I felt that, I think. Growing up there, it's a city full of ambition, and you can kind of find yourself being crushed by it if you're not too careful. Maybe in the evening, there are ways of kind of avoiding those responsibilities and those expectations that can be thrown at you.
CDM: 'Mallory' is such a mixed ride of emotions - lyrically quite regretful, but accompanied by such a jaunty riff. Do you consider yourself a half-full or half-empty kind of person?
FELIX: I think I'm probably a half-empty person that wishes they were a half-full person. But there's still time, I think. I live in the hope that I'll one day be a half-full.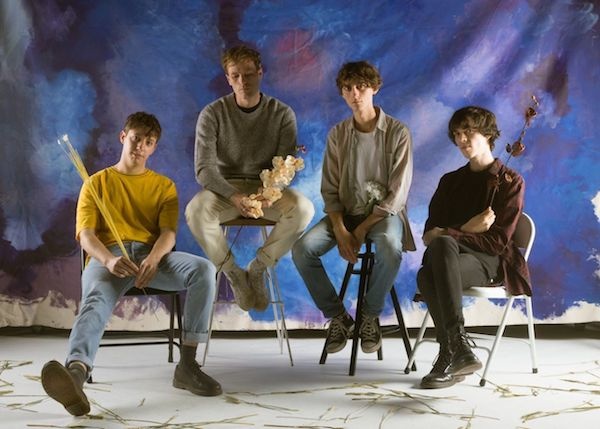 CDM: What was running through your mind while writing 'Rising Tides'?
FELIX: That's probably one of the darker ones on the album, maybe one of the darkest points of the album perhaps, it's sort of one that channels a lot of the frustration and anxiety I think I was feeling at the time when putting stuff together. When we were putting this together, I think it took us almost two years to write and complete, so there are big ups and downs where you doubt everything you're doing and you think, 'Oh crap, I hope that what we're doing is good because I've spent a year-and-a-half on this now, so it better not be rubbish at the end.' And there are other points where you think in the studio, 'This sounds amazing! This is going to be incredible!' The album kind of rides in peaks and troughs like that, and I think 'Rising Tides' is quite a fragile song and it sort of lets everything hang out. It's quite honestly anxious about everything that's going on around me.
CDM: 'Whole Again' is the perfect album closer, is songwriting while on the road on tour something that you did often for 'Where Wildness Grows'?
FELIX: No, not really, I find it quite hard. It's something that I wanted to start doing, because I knew that it would have to be done for things to kinda work, especially with the pressures of the way releases work now - the world's quite a big place and if you want to tour the whole world then it doesn't leave you much time to get music done. You hear about all the rappers making songs on the bus and keeping the 'factory' going while you're away, but I don't really...
CDM: Not everyone can be Ed Sheeran with a recording-studio on his tour bus.
FELIX: No, exactly. When you're staying in crummy hotels and you've got your guitar out, you're normally shattered because you've probably been driving for hours or sweating in a van - it is difficult to do everything. A lot of the time I'll be driven enough to do it, but I definitely don't think it was something that I found easy. There are moments, I guess. And if I have an idea I'll try to quickly pop it in my pocket and I'll come back to it when I've got a minute, but most of it was done when I got back and I was able to find the headspace and somewhere to work. Often as well, you end up writing quite autobiographically, if you're on the road the narratives might get a bit repetitive.
CDM: Lastly, how has Pokémon Go been going for you? Have you caught an Arcanine yet?
FELIX: No, I haven't, but I do remember saying [last time] that was my favourite Pokémon! I gave up on it pretty quick. In all honesty, I had some pretty negative feedback for Nintendo on that game - it got boring really quickly and was quite limited in what you could do. It had great potential and the advert made it seem amazing, there was some strong marketing.
CDM: Everyone was excited about it in the first few weeks.
FELIX: Yeah, and then everyone stopped playing it immediately. I was fully onboard with the masses there. It was exciting for all people of a certain age who had Pokémon growing up as kids, it seemed exciting, but in all honesty the game's pretty shit. It's a shame.
CDM: Are you excited about the upcoming Detective Pikachu movie?
FELIX: I've heard Pikachu speaks, right? Weird.
CDM: Yeah! Ryan Reynolds is going to voice Pikachu. Please pitch to write the film's theme-song.
FELIX: 100%. I've got to say, I've got a bit of a soft spot for Ryan Reynolds. Even so, I probably would have given it a view anyway, just for shits and giggles. I'll make sure that does get spotted up.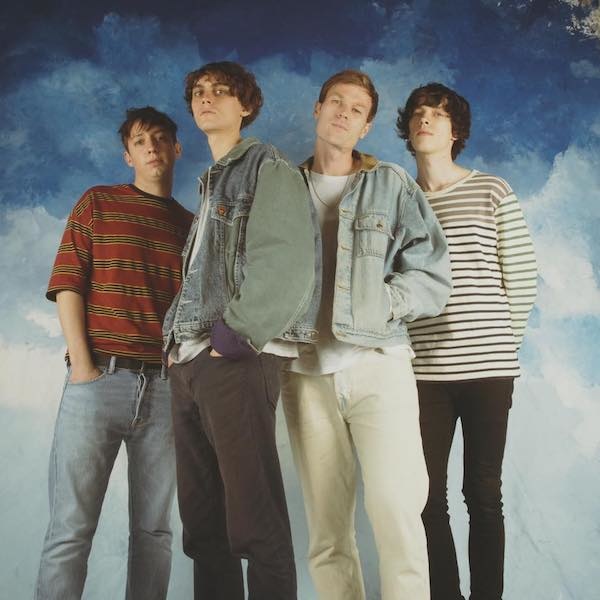 Gengahr's new album 'Where Wildness Grows' is out now - click here to purchase.
Watch the music video for 'Mallory' below...
Load next