Shop now: 'Ref x Haim'!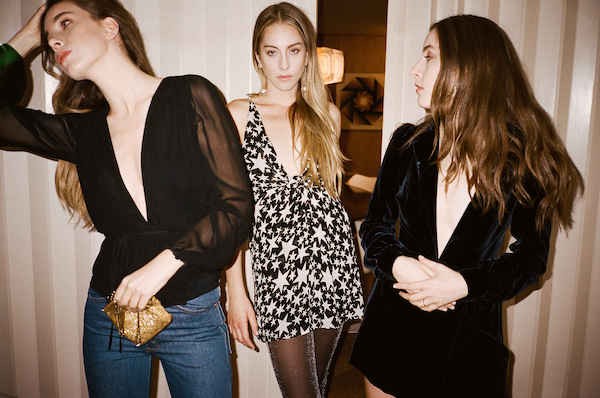 'Ref x Haim' is now shoppable - featuring all the classic Haim staples including a suede mini-skirt and a patent leather jacket, as well as 70s-inspired dresses, a flared jumpsuit, and a sparkly bodycon mini dress.
About the collection, Haim say:
"our @reformation collection is out! so excited and big thanks to ref for bringing us in (and being patient with 3 perfectionists lol) we had so much fun designing our dream NYE wardrobe and after a long day in the studio it was nice to go over different designs at night and make tweaks to give our little minds a rest. going over each design, picking out fabrics and making sure each garment fit right left us feeling inspired!!! (also notice all the pieces are named after streets in the valley that we grew up around) now all u gotta do is find a bitchin party to rage at!!!!"
Click here to shop the NYE collection now.
Load next