Interview: 2020 Must-Know - Holly Humberstone
Interview: 2020 Must-Know - Holly Humberstone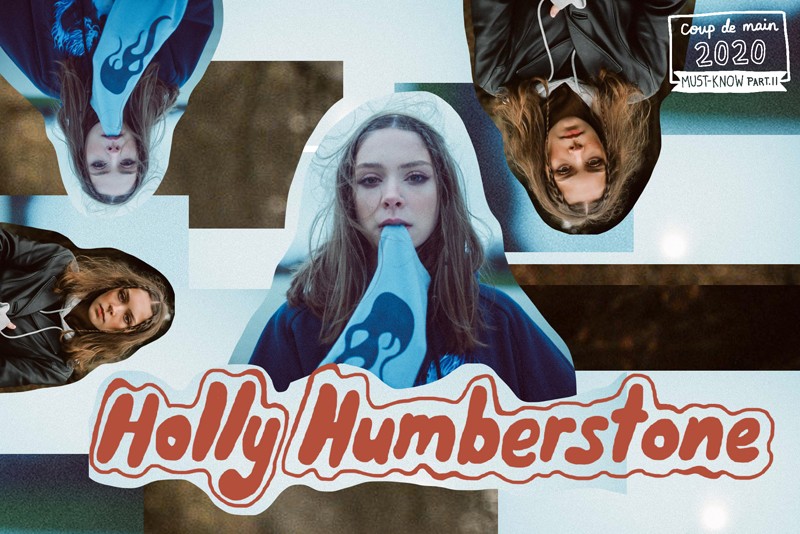 "One of my sisters was going through a difficult time and I was struggling to know how best to help," says UK singer-songwriter Holly Humberstone of her compassionate debut single, 'Deep End', further explaining that, "This song is my way of telling her that I'm always here. It feels like a lot of people are going through something similar or suffering themselves and don't have an outlet to express it. It's a difficult conversation but really important to let those around you know that you care for them and will always stand by them."
And it's that same empathetic candour that warmly resonates in Humberstone's songwriting - her poetic soul-searching soundtracked by earnest instrumentation and evocative vocals, and something we look forward to hearing more of on her upcoming debut EP expected to be released later this year.
MUST-LISTEN: 'Deep End'.
YOU WILL LIKE, IF YOU LIKE: George Ezra, Birdy, Adele, Gabrielle Aplin, Tom Odell, Maisie Peters... and penning a comforting letter to a loved one.
COUP DE MAIN: In 'Deep End' you say, "You've practiced your lines / To convince us you're fine / But I know that's not where you are," which is a very heartfelt and candid sentiment that's relatable for anyone who has ever had to watch a loved one struggle. Do you think it's important for people to realise that it's not an admission of weakness to admit that you're not okay and ask for help?
HOLLY HUMBERSTONE: Yes, of course I think it's important we can admit when we're struggling. I'd say most people I know struggle from some form of mental health issue, so it's extremely common and definitely not a sign of weakness to ask for help! That's kind of the reason I wanted to release 'Deep End' as my first track, as sometimes people feel a bit of shame or weakness talking about these things, and it's never really an easy conversation to have. Not only was the song for my loved ones, but it's also for listeners who may be trying to help someone struggling, or struggling themselves. I wanted to say that you're not alone, I know how you feel, and we should talk about our feelings more so we can help each other.
CDM: What was running through your mind while writing 'Falling Asleep At The Wheel'?
HOLLY: I wrote 'Falling Asleep At The Wheel' with my friend Rob Milton at my childhood home, which is in the middle of nowhere; extremely old and very rough around the edges. We set up a little studio in one of the rooms and I feel like the weird setting really inspired the writing of the song. You can kind of hear the wonky sounds of the house within the track. Because of the setting and just feeling at home and relaxed, the song came very naturally and just felt so much like me. We had loads of fun creating it and I think it was the first time I really knew who I was within the music I was making, and the direction I wanted to head in sonically.
CDM: How does your songwriting process work?
HOLLY: I'd say there isn't really a rule to it, each song comes together differently. I keep all my lyric ideas on my notes on my phone, whether it's titles or cool concepts. I also keep loads of melodic ideas on my voice memos and refer back to those frequently when I'm starting to write to see if there's a good place to start. I think when I'm under pressure I get absolutely nowhere with writing, so for me the key is just to see it as an opportunity to relax and make sense of my feelings.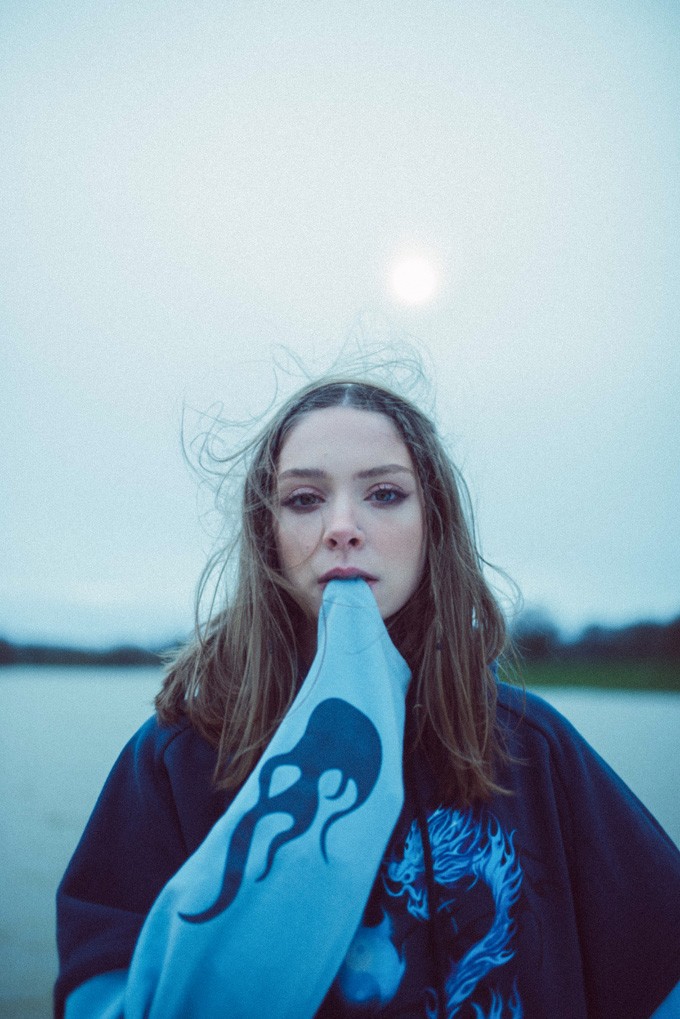 CDM: Do you write your lyrics specifically for the songs, or do you write poems or prose and then evolve them into song-form?
HOLLY: I remember as I child my parents used sit me down at the piano and put a poetry book in front of me and I'd make a song out of it. I've never written a whole song without music but I often write little poetic ideas that I'll later put into a song. I've always felt like the lyrics need to be good enough without the production, and really mean something.
CDM: Lyrically, what's your favourite song that you've written?
HOLLY: My favourite song I've written based on the lyrics would have to be 'Deep End', just because the song has such a personal meaning to me, and now to so many others. It's cool to think that those words could've helped someone in some tiny way. It's something I'd wanted to write about for a while and I remember feeling like I was going through a therapy session whilst writing it. A huge weight had been lifted afterwards!
CDM: What do you think is the difference between a good song and a great song?
HOLLY: A lot of the songs I consider great have lots of meaning behind them, a proper story, and are really personal to the artist. I think most of the time you can tell when someone's singing about something really emotional or something they're experiencing through tiny personal details in the lyrics. I think the more specific and personal a song is the better, as people can feel what the writer is feeling and experience it themselves.
CDM: At what age did you write your very first song ever, and what was it about?
HOLLY: I'm not entirely sure when I wrote my first song ever. I used to write all the time and play them to my parents and they were obviously not the best, but my parents were really encouraging, and I guess I never really stopped. I'm always finding old notebooks around the house with hilarious songs written in them from when I was probably about seven and knew all about love!
CDM: What do you hope for people to take away from listening to your songs?
HOLLY: I hope people can take away what I put into them. Also for my music to be passed on and become a part of their journey. I love the idea of the songs complementing a moment in someone else's life, so the music becomes as significant to them as it does to me. It's all about sharing something.
CDM: Are you planning on releasing 'Overkill' officially?
HOLLY: Yes, I absolutely can't wait to release 'Overkill'! I think, for me, 'Overkill' is a real feel-good song about a very happy time for me and it's one of my favourites because it was just so much fun to write. Hopefully it'll be able to lift the current mood for a few people!
CDM: What can you tell us about your upcoming EP?
HOLLY: All I can say is that every song on the EP is very special to me. I've been working on it for probably about two years, so I'm very proud of it, and just can't wait for it to be out in the world and for people to be able to listen to all the tracks as one project.
CDM: If H.O.L.L.Y. were an acronym, what would each letter stand for?
HOLLY:
H - helping
O - old
L - ladies
L - lose
Y - years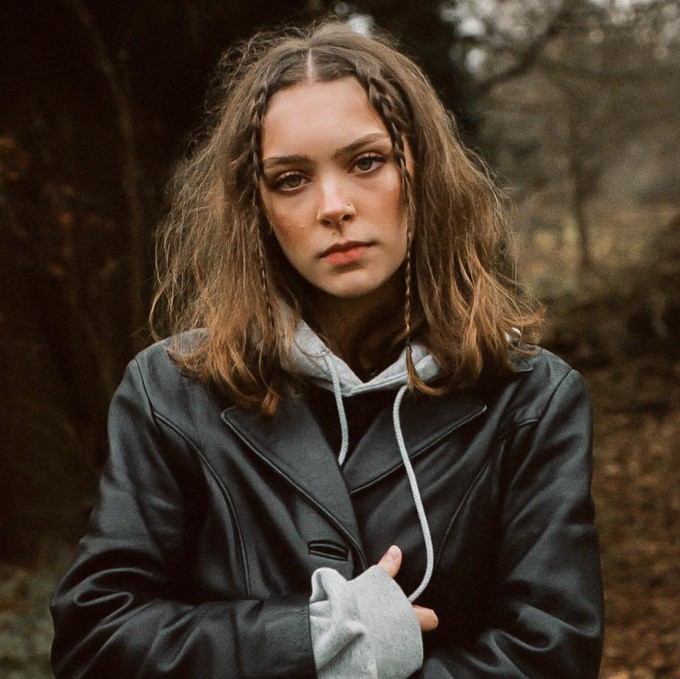 CDM: What's on your bucket-list?
HOLLY: I'd love to tour in the States because I've never been and just think it would be so fun.
CDM: If you could steal one thing without consequence what would it be?
HOLLY: Probably loads of sweets tbh. Especially those Marvellous Creations Cadbury bars!!
CDM: What's your favourite 'Adventure Time' episode and why?
HOLLY: 'Thanks for the Crabapples, Giuseppe!' because it's got a lovely story and the poem in it is actually heartbreaking and seriously profound: "These are not my tear drops, daughter dear, but just a sheen of dew that lingers here, past other fields where other fathers lie, who kept their daughters better far than I."
CDM: If you were a country, what would be your national anthem?
HOLLY: Probably a Prince song, something you could dance along to.
CDM: What are your top five necessities for isolation/quarantine/lockdown?
HOLLY:
- Trying to go on a run each day because it helps to keep me motivated.
- Eating good food and doing lots of cooking.
- Having some cartoons to binge on Netflix.
- Spending quality time with the fam each day.
- Staying connected with my friends.
CDM: You're one of our 'must-know' artist picks for 2020… who are yours?
HOLLY: Phoebe Bridgers. Oliver Malcolm. Soccer Mommy. Gracie Abrams.
Watch the 'Falling Asleep At The Wheel' music video below...
Load next