Coup De Main x AllTracks | Scuba Diva
Coup De Main x AllTracks | Scuba Diva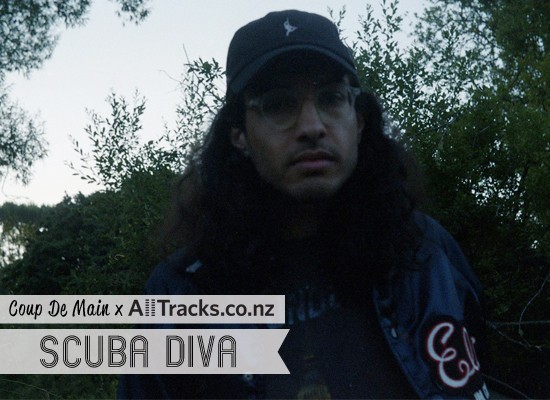 Scuba Diva was a project that appeared seemingly out of nowhere last year on the same morning of the Laneway New Zealand line-up announcement. But that same morning marked the day that Scuba Diva (known to most as Jimmy Mac) released his debut single, 'What's The Point', and he went on to be a Laneway favourite in 2016.
Now with two songs officially to his name - he released 'Marimba' more recently - Scuba Diva is ticking all the boxes. He self-describes his sound as "underwater funk," which is weirdly fitting for his sound. He's got ties to fellow New Zealand musicians too - he's been developing the unique sound of Scuba Diva with Kody Neilson of Silicon, and also went on tour around the world with Lorde a couple of years ago too.
With 2016 hopefully bringing even more Scuba Diva music, we spoke to Scuba Diva about performing, upcoming releases, and more…
COUP DE MAIN: You've released two tracks so far as Scuba Diva, is 2016 going to bring more Scuba Diva music to light?
SCUBA DIVA: Yeah, maybe like 3rd quarter of the year I think.
CDM: You had your first ever Scuba Diva show at Laneway 2016 - how was that experience for you?
SCUBA DIVA: Yeah it was cool, such a great festival. Was cool playing music with people again, I hadn't played a show in about a year or something. The catering was Coco's Cantina too which was yum.
CDM: I read that you're quite nervous about performing live (in your I-D interview) - is it something you have to get used to? How do you deal with the nerves of live performance?
SCUBA DIVA: For some reason I get this logic that I'm going to be butchered on stage. I don't know why, but I've got to remember that people come to watch you because they're there to support or are excited about your music or something. I have to think of it more as exciting than worrying about stuff that could go wrong. The thing is when something does go wrong, it's not even bad. Unless you're the opening band, which is a proven method of torture.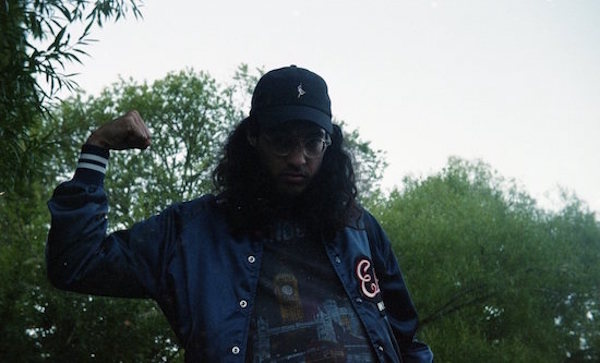 CDM: You work alongside Kody Neilson [Silicon] when producing the Scuba Diva sound - how does the collaboration between you two work?
SCUBA DIVA: I sent him some demos and he seemed keen to work on it with me. I had recorded drums and some synths myself and then he came over and we did some extra percussion, a couple of synth things and vocals, and then he mixed everything.
CDM: Our column is all about NZ music - what other NZ artists are you loving at the moment?
SCUBA DIVA: My bud October just put out a new track called 'Switchblade', it's really good. Peach Milk is making super good music and is really good live too. Kane Strang is cool. LVJ is cool.
YOU WILL LIKE MY MUSIC, IF YOU LIKE... Hummus.
IF YOU ONLY LISTEN TO ONE OF MY SONGS, YOU SHOULD LISTEN TO... 'Marimba'.
WATCH THIS VIDEO, BECAUSE... it has stood the test of time in an era saturated by memes.
MY TOP FIVE MUSICAL CRUSHES ARE... Quincy Jones, Kanye, Billy Cobham, Tony Allen, David Byrne.
YOU KNOW YOU'VE MADE IT WHEN... you're in a Rihanna Clip.
CDM: If you were to curate your own music festival, who would you want to play and what would the festival be called?
SCUBA DIVA: Rihanna, Kanye, David Brent, Talking Heads, Weather Report, it would be called "V Kewl fest".
CDM: What's the most despicable thing you've ever done?
SCUBA DIVA: I threw a hot chocolate at a guy in school once because he slapped my sandwich out of my hand. 
CDM: If you could pick any five people (living or dead) to be in your entourage, who would you choose?
SCUBA DIVA: Kelly Rowland, Helen Mirren, Adele, Meryl Streep, Wesley Snipes.
CDM: Who is your most famous fan?
SCUBA DIVA: Ella [Lorde]. I don't even know if she likes it or is just being nice to me. But she's been super supportive.
CDM: What is your spirit animal?
SCUBA DIVA: Koala.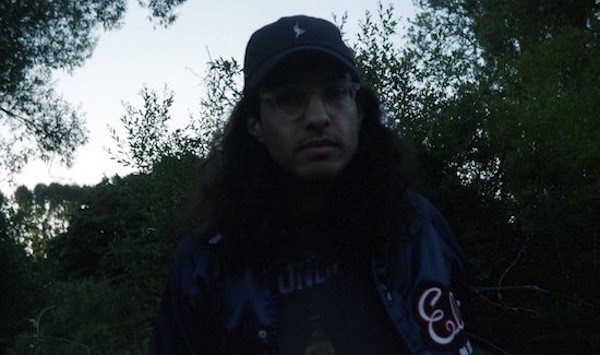 CDM: How long could you go without talking?
SCUBA DIVA: A long time I think, I'm an only child so kinda used to spending time with just myself.
CDM: If you could steal one thing without consequence what would it be?
SCUBA DIVA: Kevin Parker's collection of thin ass scarves so I could bury them.
CDM: Have you ever written a love letter?
SCUBA DIVA: Yeah in school I had this girlfriend, I said like seven words to her in real life.
CDM: What is your first proper memory, ever?
SCUBA DIVA: My Mum used to feed me curry as a kid mixed with butter and rice. I can still remember eating out of her hand.
CDM: If you were a country, what would be your national anthem?
SCUBA DIVA: 'We Gotta Get Out Of This Place' - The Animals.
CDM: Have you ever had an out-of-body experience? If so, tell us about it.
SCUBA DIVA: Yes, today, when I heard the Kiefer Sutherland single 'Not Enough Whiskey'.
CDM: Stretch your right arm out as far as you can reach, what can you touch?
SCUBA DIVA: Corn Chips.
For more SCUBA DIVA, check out:
soundcloud.com/scubadivasucks
facebook.com/scubadivaiswet
Listen to 'What's The Point' below…
Load next