Interview: 2016 Must-Know - Fletcher
Interview: 2016 Must-Know - Fletcher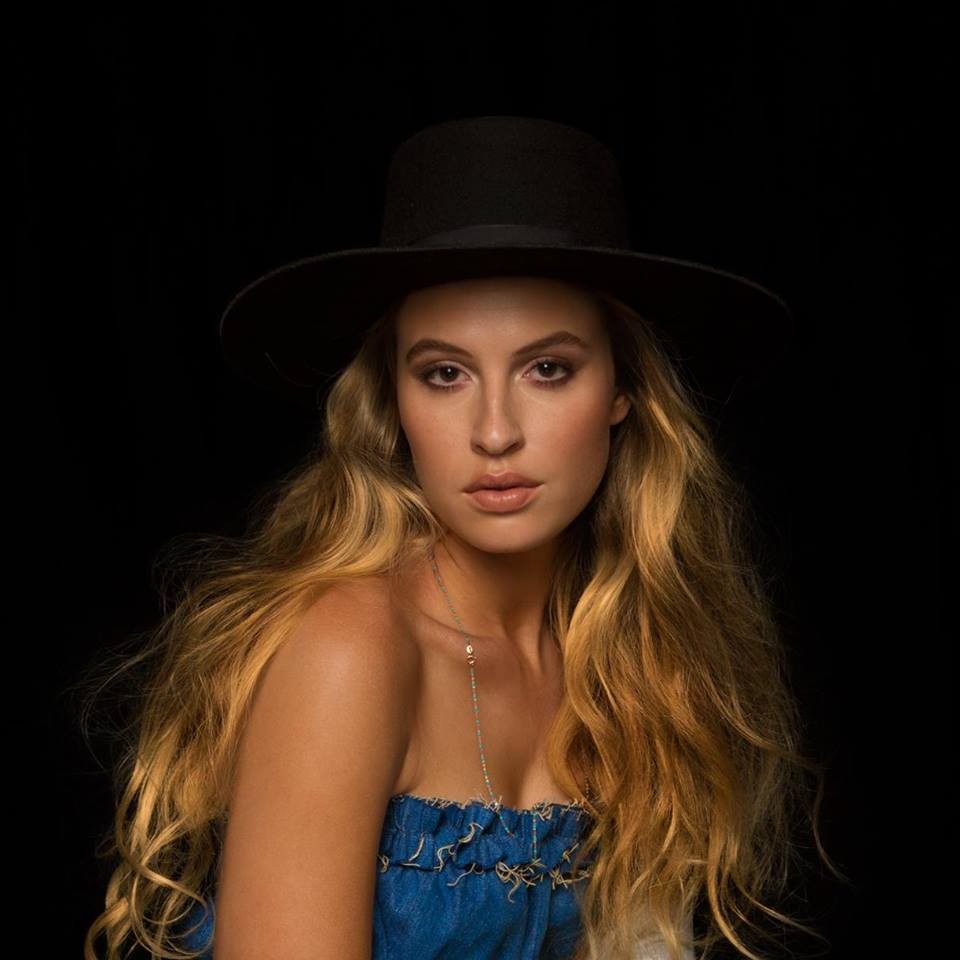 By day, 21-year-old Cari Fletcher - a.k.a. Fletcher - is a student at New York University. But outside of school hours, extracurriculars include her debut single, 'War Paint', going viral as America's #1 most socially shared track on Spotify, and attracting the attention of the likes of Teen Vogue and Nylon.
"...sometimes you have to create your own happiness because you're the only one who can choose that for yourself."
COUP DE MAIN: 'War Paint' and 'Live Young Die Free' both convey such strong positive messages. Do you think it's important or unimportant for music to be meaningful?
FLETCHER: I think there's no purpose for writing music if it is not meaningful. Yes, I want to make meaningful music always - I think every artist does. We want our words and melodies to mean something to people, even if it is just one person. We all have a different definition of 'meaningful'. Some critics could argue that club or fun pop-y dance music isn't meaningful, when it totally is. All different types of music are meaningful depending on what people are going through in their lives at any given moment. For example, if you are going through a break-up and want to go out and dance your ass off with friends to turn up, in order to make yourself feel good and sexy, then it's meaningful, it's empowering, and it's very relatable even.
CDM: How does your songwriting process work?
FLETCHER: It's a little bit different each time depending on whom I'm working with at that time. I normally start from scratch with an idea from my notebook that I further flesh out with my collaborator Jamie Kenney in Nashville. That's how most of my forthcoming project came to be. Other times I'll write over a pre-existing track - I recently did that for The Chainsmokers (which was really fun).
CDM: Do you write your lyrics specifically for the songs, or do you write poems or prose and then evolve them into song-form?
FLETCHER: That's a really good question. 99% of the time I will go to Jamie Kenney with a song-title or concept I've simply scribbled in my notebook. We'll flesh out the main message of what I'm trying to say by sitting there talking, him typing/writing the stories I'm sharing. We'll pull specific sentences or rambled words I said and try to work them into a melody. I suppose this evolution explains how all of my songs come from such an honest place, truly capturing personal experiences and stories of my life.
CDM: Lyrically, what's your favourite song that you've written?
FLETCHER: By far my favourite song I've ever written is 'Princess', which I haven't released just yet. I wrote it at a time when I was going through some personal things in my life, many of which were things the closest people around me were also living through. As young girls we grow up with the idea that life is going to be a bit of a fairytale. But at some point reality hits and we realise that's not what life is about. Many of us are faced with eating disorders and mental health struggles, bad relationships and heartbreak, low self-esteem and confused sexualities and more. Life is very much real. The main message of the song is to pick your head up at the end of the day and to always feel like a princess regardless of what you're going through, because sometimes the best comes from the bad and sometimes you have to create your own happiness because you're the only one who can choose that for yourself. 'Princess' holds a message I really needed at the time I wrote it and I hope people will get a similar comfort when they hear it (which is hopefully very soon).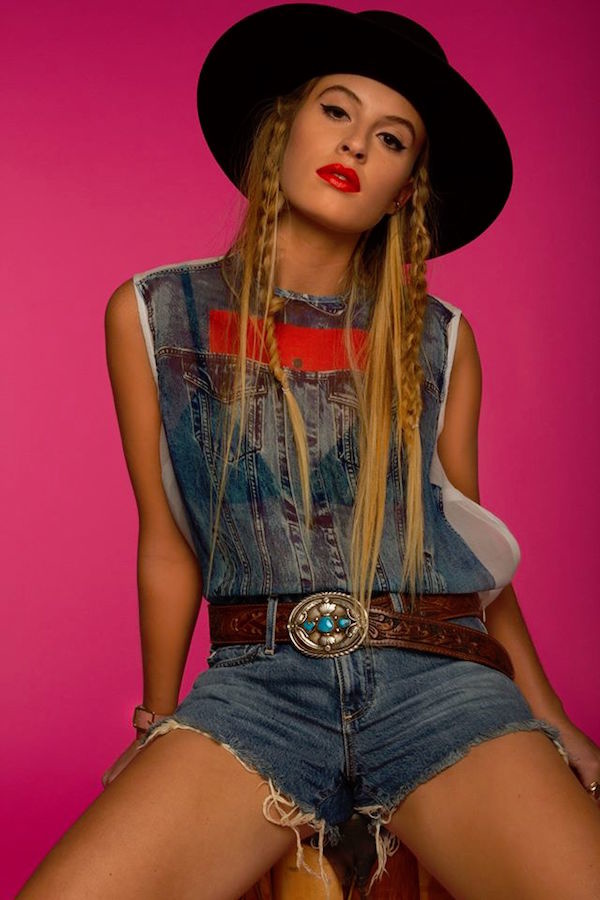 CDM: What do you think is the difference between a good song and a great song?
FLETCHER: Honestly, I don't think there is any such thing as a song that is completely great or good. A lot of songs becomes massive hits that are just mediocre, and other times there are incredible songs that never get anywhere and you always wonder why. There's no science or formula to it. Part of it is luck, part of it is timing and tapping into cultural trends, and part of it is opinion because everyone has a different definition for what a great song entails. For some it could mean goosebumps or faster heart-rate, others an earworm they can't get out of their head.
CDM: At what age did you write your very first song ever, and what was it about?
FLETCHER: I wrote my very first full song when I was in 6th grade with one of my best friends Nicole, and I remember after we wrote it we literally thought we had the next big hit on our hands. It was about a break-up and never wanting to see the person again (…even though neither of us had ever been in a relationship or been broken up with yet). I still remember every single lyric to it - it makes me laugh thinking about it. So nostalgic. 
CDM: What do you hope for people to take away from listening to your music?
FLETCHER: I want people to listen to the lyrics of each song and absorb the music fully before they look at me and make a judgment about what they think my music will or should sound like. I want people to take me seriously as an artist and to hear that I have something to truly say and to offer. I want them to feel free to be whatever and whoever they are when they listen to my music, as I'm always encouraging my fans to be resilient lovers and fighters simultaneously.
CDM: If F.L.E.T.C.H.E.R. were an acronym, what would each letter stand for?
FLETCHER:
F – feeling high on life.
L – learning as I go.
E – elegant but a little wild.
T – timing happens for a reason.
C – cheesy nachos. 2am. Every night.
H – happiness is a choice.
E – embracing the little things.
R – remind yourself to stay grounded.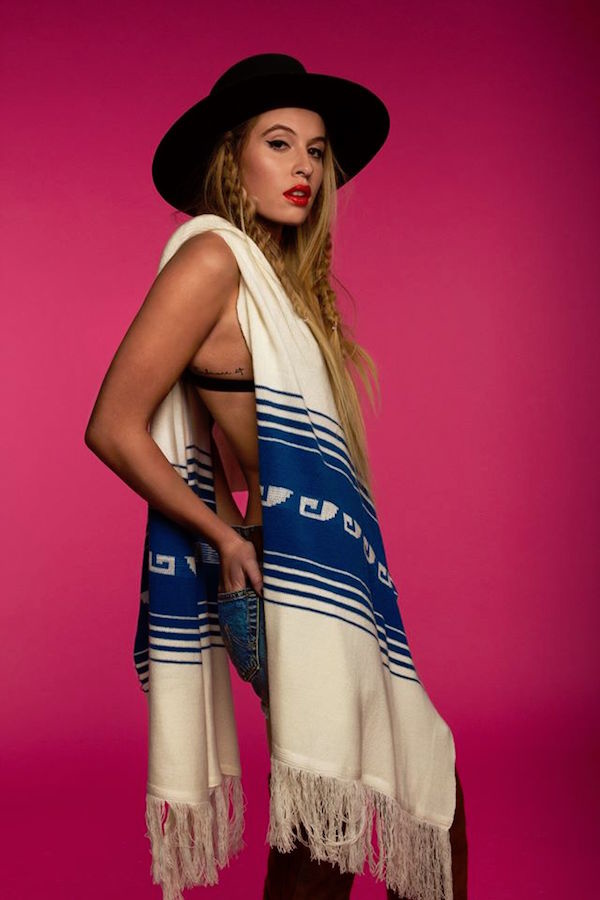 CDM: Are you working on an album or EP? What's next for Fletcher?
FLETCHER: A lot of really exciting things are in the works right now. I have a killer music video coming soon for 'Live Young Die Free' that I made with my best friend from high school, Ryan Hutchins. I also have some more remixes on the way before heading into the 'Finding Fletcher' EP. I'm so ready for 2016, keep an eye out :)
CDM: And what's on your bucket-list?
FLETCHER: I have a lot of things on my bucket-list. Some are huge, and some are really small. I want to travel the entire world, headline a show at Madison Square Garden, spend the night sleeping on the beach, safari in Africa, ride on an elephant in Thailand, backpack through Europe, volunteer in a third-world country, adopt a child, have a family, snowboard Whistler Mountain, hike a rainforest, fly first-class, catch a last-minute flight to a random place, finally get a puppy, zip-line, ride a horse on a beach, road-trip from New York City to California. Damn I could literally go on for days, I love to live young.
FLETCHER's single 'Live Young Die Free' is out now - click HERE to purchase it via iTunes.
Watch the 'War Paint' music video below…
P.S. Click HERE to check out more of CDM's 2016 Must-Know artists in CDM Issue #17!
Load next