Interview: Charli XCX on her new album, 'Sucker'.
Interview: Charli XCX on her new album, 'Sucker'.
In anticipation of her upcoming iHeartRadio show - i.e. her first ever trip to New Zealand! - Coup De Main spoke to Charli XCX about her new album 'Sucker', what it was like working with Vampire Weekend's Rostam Batmanglij, and if Rivers Cuomo has given her any Japanese lessons yet...
 
I never really know when I've written a good song, or like a hit. I always just write what I feel is cool, and then I think about it afterwards...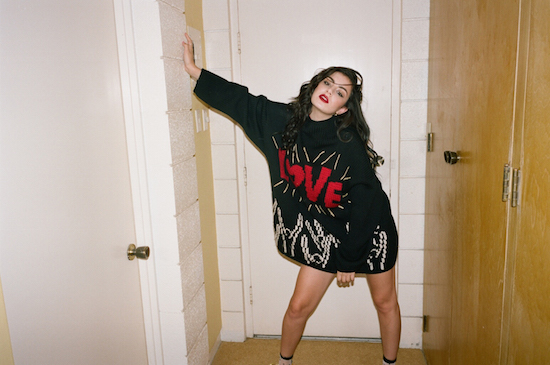 COUP DE MAIN: You're coming to New Zealand for the first ever and playing a show! Are you excited to be finally visiting us?
CHARLI XCX: Yeah of course. I've never been to New Zealand before so this will be my first ever time. It's going to be beautiful, and I can't wait to perform for all my fans over there.
CDM: I love all of your new album, but 'Famous' is one of the songs that I can hear living forever. It's got such an eternal catchiness, like a 'Girls Just Want To Have Fun' vibe. How are you SO good at coming up with stick-in-your-head hooks and choruses, Charli?
CHARLI: Oh, thank you! I really don't know. I never really know when I've written a good song, or like a hit. I always just write what I feel is cool, and then I think about it afterwards. It's not ever something I'm very conscious of, so I don't know. It's always spontaneous, it's always different, but thank you for saying that - it's so kind of you!
CDM: Do you write your lyrics specifically for the songs, or do you write poems or prose and then evolve them into song-form?
CHARLI: Generally it's specifically for the song. Sometimes I write little ideas down here and there, but generally when I'm writing lyrics to a song I'm like writing them for the song that I'm there.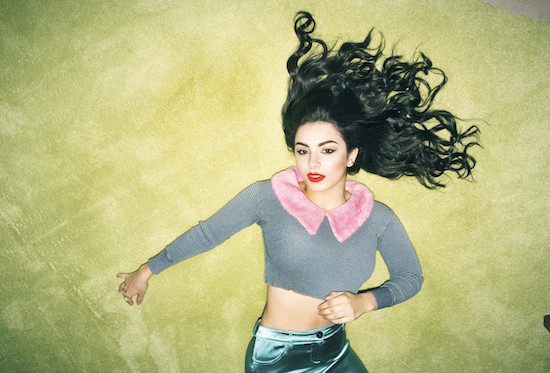 CDM: 'Need Ur Love' has now replaced 'What I Like' as my favourite Charli XCX song of all time. I love the 60's doo-wop backing-vocals so much. What was it like working with Rostam Batmanglij on that track?
CHARLI: Amazing! Rostam's become a really great friend of mine, and I really love him. He's so talented, and he knows how to push me as an artist in ways that nobody else has really done before. I really think he's gonna make some amazing pop music; I know he's working on some pop projects now. I don't know if the world's ready for him, he's so talented, and it was great working with him. We sometimes fight in the studio, which is kind of funny - but I love him really.
CDM: He's such an extreme perfectionist.
CHARLI: Yes, that's an understatement if ever I heard one. Yes, he is!
CDM: Last time we talked, you said wanted to write a French pop record one day. I am all for this! When is this going to happen?
CHARLI: Well, I did. If I'm honest that's initially where a lot of the inspiration for 'Sucker' came from. I was listening to a lot of 60s Yé-yé pop - Bridget Bardot, France Gall, Françoise Hardy, people like that. It kind of filtered in a little, I think in the songs 'Need Ur Luv' and also 'Breaking Up' - I think you can hear a little of that. But I've actually been spending a lot of time in Paris recently - maybe I'll make some music over there, who knows? I don't know yet!
CDM: I love the line "friends like a team in a circle" in 'Doing It'. What qualities are most important to you in a best friend?
CHARLI: Someone who you don't need to talk to everyday, but when you do talk to them again it feels like you spoke to them yesterday. Someone who you can just act totally like a ten-year-old around, and they don't really care about the serious aspects of your life. They just care about being totally free with you and you never have to worry about what they think of you.
CDM: In 'Hanging Around' you sing that you "wanna learn to speak Japanese". Rivers Cuomo who you co-wrote the song with, has actually released a Japanese-language album. Did you ask him to give you lessons?
CHARLI: No I didn't, but I should have! I actually recorded two songs in Japanese, and I had to learn it phonetically because I found it so difficult. I should've asked Rivers to help me, but I didn't. It was cool working with him. I'm actually really inspired by a lot of J-Pop currently, maybe the next album will take that kind of a sound.
CDM: Your song 'Breaking Up' is so anthemic. In a relationship, when do you know that it's time to kick him to the curb?
CHARLI: Probably just whenever they're getting annoying. <laughs> That's when! Whenever they're getting annoying and needy, that's when you got to kick them to the curb. Needy is gross.
CDM: In 'London Queen', you say that you told your Mum you wouldn't return from America until you could fill her house with gold plaques. Now that you've got platinum plaques for 'Boom Clap' and 'Fancy', what's next on your bucket-list?
CHARLI: Probably something really boring, like dye my hair blonde. Which is something that's been on my bucket-list since I was probably about eight-years-old and obsessed with Baby Spice, but it's still up there and I still haven't done it - so, dyeing my hair blonde. Watch this space.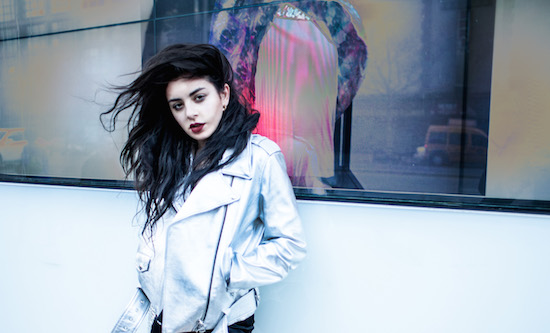 CDM: I don't know if you saw, but Taylor Swift recently included 'Stay Away' in a break-up playlist she made for a fan. What songs would you include on a break-up playlist for your Angels?
CHARLI: I would include '22', 'Not In Love'... I would include Robyn's 'With Every Heartbeat' and also Lou Reed's 'Perfect Day'.
CDM: Obviously you're really good friends with Marina And The Diamonds - do you have a favourite song on her new album?
CHARLI: If I'm honest, I actually haven't listened to it yet. But I did hear 'Froot', the single, and I think that it's great. It's a clever move for her, and I thought that was a really great, amazing pop song. But I'm sure the album will be good, she always makes great records.
CDM: And lastly, what do you consider to be the best pop song of all time?
CHARLI: Probably, Britney Spears 'Gimme More', or maybe 'Hounds Of Love' by Kate Bush.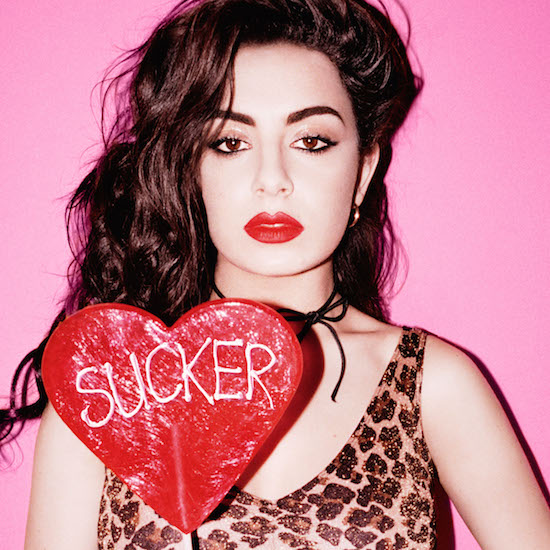 Charli XCX's new album 'Sucker' is out now - featuring the singles 'Break The Rules', 'Doing It' and 'Famous'.
Watch the 'Famous' music video below...
Load next