Interview: musical crush - Echosmith
Interview: musical crush - Echosmith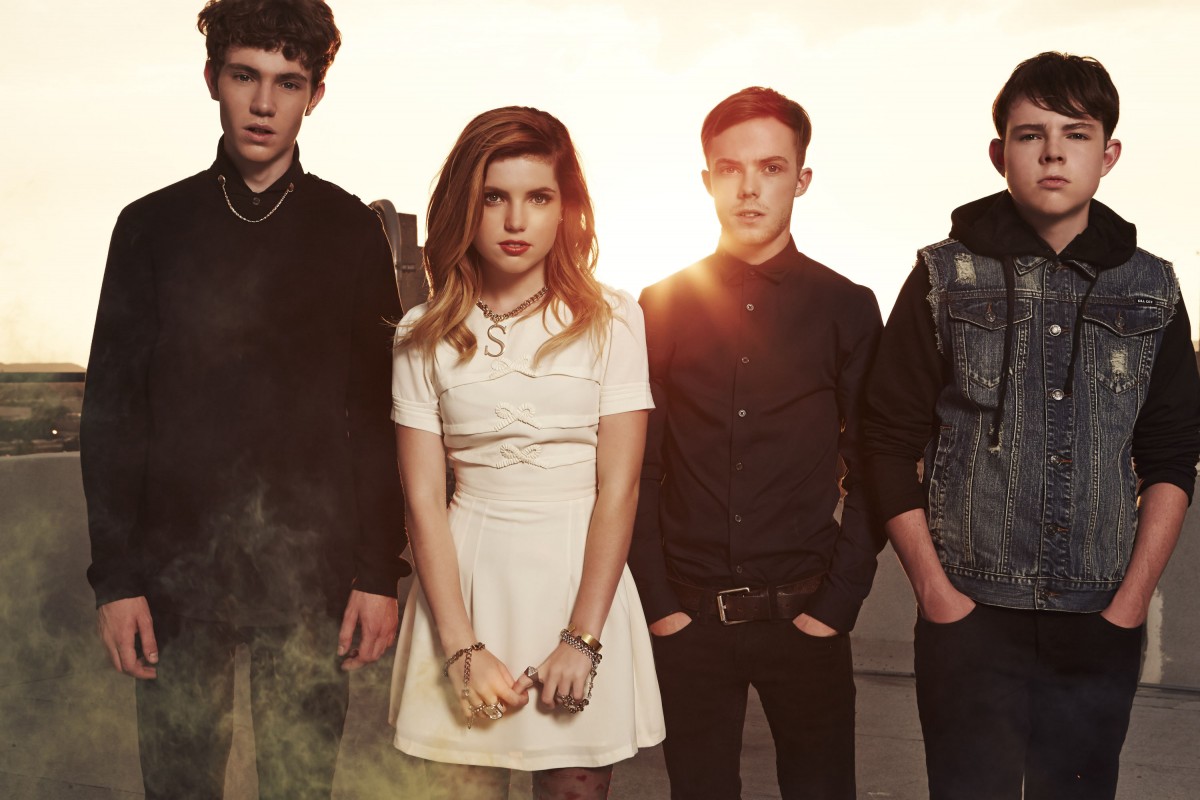 Los Angeles based family-band, Echosmith, consists of Sydney Sierota on lead vocals, Noah on bass, youngest sibling Graham on drums, and eldest member Jamie on guitar.
Having spent 2013 opening for the likes of Owl City and Twenty One Pilots, Echosmith also found themselves the sudden darlings of Warped Tour after their original invitation to play the first half of the tour was extended to the full tour, due to an overwhelming demand from fans.
No doubt, that's a sure sign of things to come...
"I really think it's important for people to let each other know exactly how they feel when it comes to love!"
COUP DE MAIN: Who or what, are your main songwriting influences and inspirations?
ECHOSMITH - SYDNEY SIEROTA: That's a hard one. But we love The Smiths, Joy Division, U2 and Fleetwood Mac.
CDM: How does your songwriting process work?
SYDNEY: As a band we all write in different ways. We don't have any rules. Someone can have a title or Graham our drummer can have a chorus idea, or Jamie may have a guitar part while Noah has a verse idea. I love melodies so it's usually where I start. It's a lot of fun because we never approach it the same way.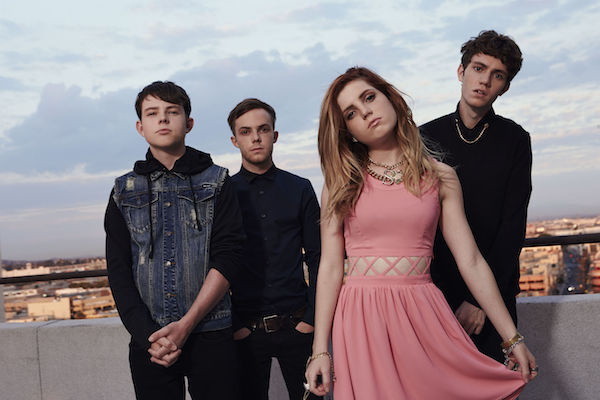 CDM: What do you hope for people to take away from listening to your music?
SYDNEY: I hope people get genuine joy from our music.
CDM: What was running through your mind while writing your song 'Cool Kids'?
SYDNEY: We really wanted to write a song where everyone got the message that being yourself, makes you the cool kid.
CDM: Why did you decide to name your album after the song 'Talking Dreams'?
SYDNEY: It captures exactly where we feel we are as a band. We are going after a dream together, so it just fit perfectly!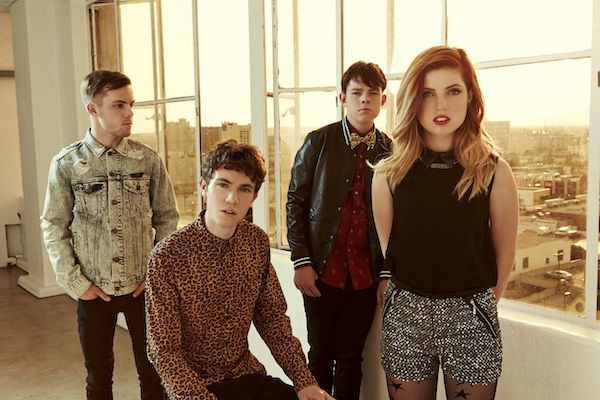 CDM: Lyrically, what's your favourite song that you've ever written and why?
SYDNEY: Probably right now it's 'Tell Her You Love Her'. I really think it's important for people to let each other know exactly how they feel when it comes to love!
CDM: At what age did you write your very first song ever, and what was it about?
SYDNEY: Six years-old, and it was called 'Just So Perfect'. It was about the perfect friend. It's funny to listen back to it but it's a pretty catchy little song. :)
CDM: What do you think is the difference between a good song and a great song?
SYDNEY: There's an immediate feeling if it's a great song. You just know it in your gut. It takes a lot of good songs to write a great song!
CDM: Tell me something no-one else knows about each member of Echosmith...
SYDNEY: Graham is really wild behind the scenes. Jamie is really great at all things technical. Noah is an amazing cook. I can play the drum set.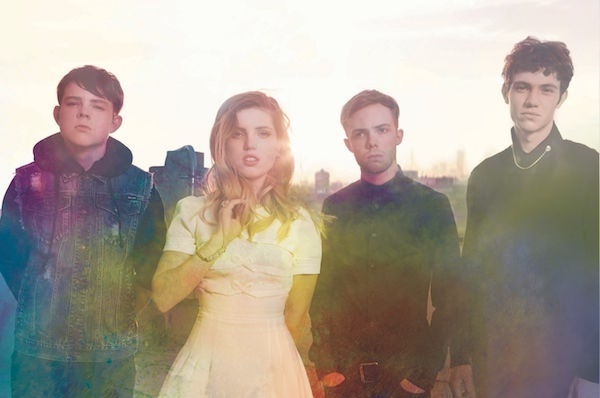 CDM: What was it like touring with Owl City this year?
SYDNEY: Adam is an amazing artist and really talented. We didn't see him a lot hanging out, but when we did he was really friendly and always complimentary of our set. His fans are really great. We had huge signing lines on those tours.
CDM: Where do you get your fashion and style inspiration from?
SYDNEY: Everything in life, from art to music.  I love all things fashion and love to mix it up. I love girly with a touch of edge. :)
CDM: What are your favourite things in the whole wide world?
SYDNEY: Chipotle, friends, music.
CDM: What's left on your bucket-list that you'd really like to achieve?
SYDNEY: Play a stadium, visit Ireland, and write a song with Chris Martin of Coldplay.
CDM: Can we hope that you'll visit us in New Zealand one day? / What do you know about NZ?
SYDNEY: I know that 'The Lord Of The Rings' movies were filmed there. I know that a lot of people use the word 'heaps' and that people from New Zealand don't ever wanna be confused with being Australians. :)
Click HERE to read more interviews from CDM Issue #10!
Watch Echosmith's music video for 'Cool Kids' below...
Load next