A 'Love, Simon' soundtrack appreciation post.
A 'Love, Simon' soundtrack appreciation post.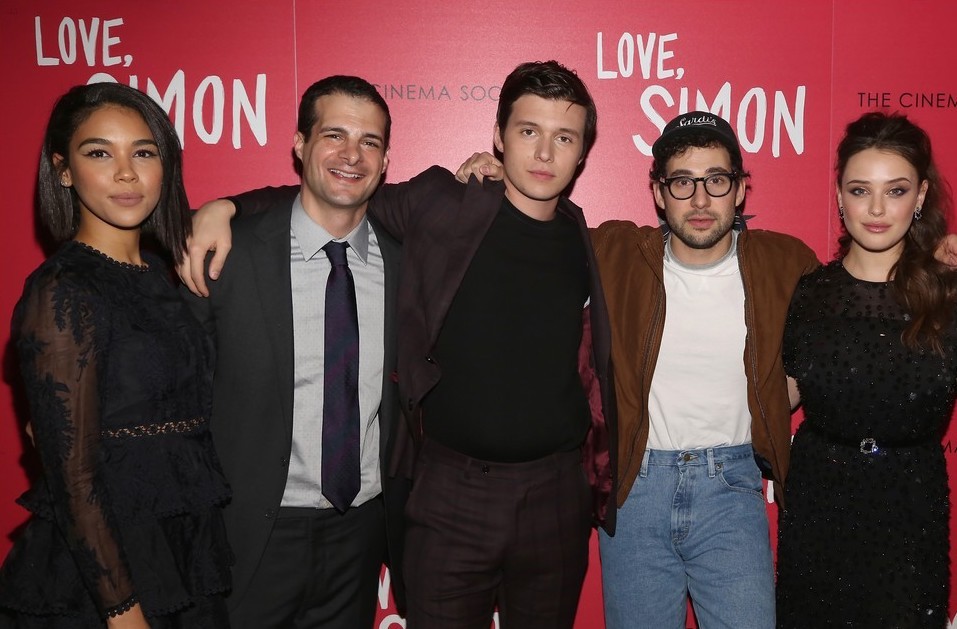 One of our favourite soundtracks of the year has just been released in the form of the 'Love, Simon' soundtrack - and to celebrate, we've compiled a list of reasons why at least one song should be added to your daily playlist (or more than one, if you're like us).
Here's the official synopsis on 'Love, Simon':
"Everyone deserves a great love story. But for seventeen-year old Simon Spier it's a little more complicated: he's yet to tell his family or friends he's gay and he doesn't actually know the identity of the anonymous classmate he's fallen for online. Resolving both issues proves hilarious, terrifying and life-changing. Directed by Greg Berlanti (Dawson's Creek, Riverdale), written by Isaac Aptaker & Elizabeth Berger (This is Us), and based on Becky Albertalli's acclaimed novel,LOVE, SIMON is a funny and heartfelt coming-of-age story about the thrilling ride of finding yourself and falling in love."
And here's five reasons we are VERY excited about the film's soundtrack…
#1. It's so rare to have an LGBTQ story told with the protagonist as a queer character, without being overly-fetishised - and that's why the films existence is just so important. It's become a beacon of how stories outside heterosexual norms can be told in a beautiful way, and the soundtrack does such a good job to accompany it. Watch the trailer below if you haven't seen it yet:
#2. The soundtrack was executive produced by Jack Antonoff - aka one of the musical geniuses of our times. He curated each song on the soundtrack, from choosing old gems to creating brand new ones - like two brand new Bleachers songs, 'Alfie's Song (Not So Typical Love Song)' (which was co-written with Harry Styles), and 'Keeping A Secret'.
In an interview with Entertainment Weekly about the soundtrack, Antonoff said: "I love the film, I love the characters, I love the sentiment, I love politically where the film stands. Truly, beyond all that, was this suburban feeling of desperately trying to understand yourself in a loop, where everyone knows everything about you and you feel like you have to bust out of yourself; that's how I grew up in New Jersey. That's why I wanted to write for [Love, Simon]. I didn't write from any character place. The part that I pulled from was the part that I could relate to."
Listen to both songs below:
#3. One of the album highlights comes in the form of Jack Antonoff's collaboration with MØ, 'Never Be In Love' - a Robyn-esque synth jam which we've had on repeat since it came out. It's also got the best key change we've heard in pop music for a long time.
Listen below:
#4. There's also a new Troye Sivan song on the playlist called 'Strawberries & Cigarettes', which was co-written with Jack Antonoff and Alex Hope. Listen below:
Sivan too is a fan of the film, recently tweeting:
#5. It's not a new song, but if you watch the film, keep an ear out for The 1975's 'Love Me' - it sees the cast members singing along, and you'll surely do the same. And maybe it'll tide you over until new The 1975 music…
The 'Love, Simon' soundtrack is available now - click here to purchase.
Watch the 'Alfie's Song (Not So Typical Love Song)' music video below…
Load next