Coup De Main presents: Laneway Festival 2017 line-up announcement!
Coup De Main presents: Laneway Festival 2017 line-up announcement!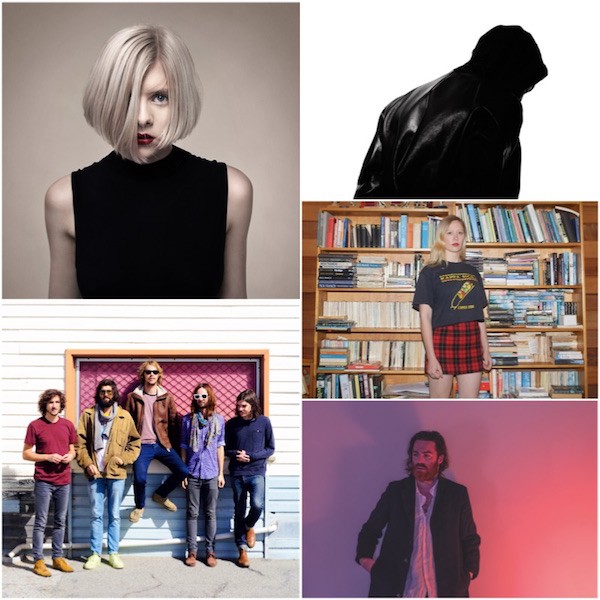 Here it is! The Laneway Festival line-up for 2017 has been announced, and it's a goodie - featuring the likes of AURORA, Julia Jacklin, Tame Impala, and many more exciting acts!
Here's the full line-up in alphabetical order:
AURORA - Bob Moses - Car Seat Headrest - Clams Casino - Cut Off Your Hands - DMA'S - Fazerdaze - Flight Facilities - Floating Points (Live) - Fortunes - Glass Animals - Julia Jacklin - k2k - Mick Jenkins-  Mr. Carmack - NAO - Nick Murphy (Chet Faker) - Nikolai - Purple Pilgrims - Refused - Tame Impala - The Chills - The Julie Ruin - The Veils - Tourist - Tycho - White Lung - Whitney - Yukon Era   
A pre-sale will be held for Festival members starting Monday 19th September, 9am until 5pm.
Tickets will go on sale to the general public on Wednesday 21st September at 9am via lanewayfestival.co.nz.
Without further ado, here are our top five must-see acts at Laneway in 2017:
AURORA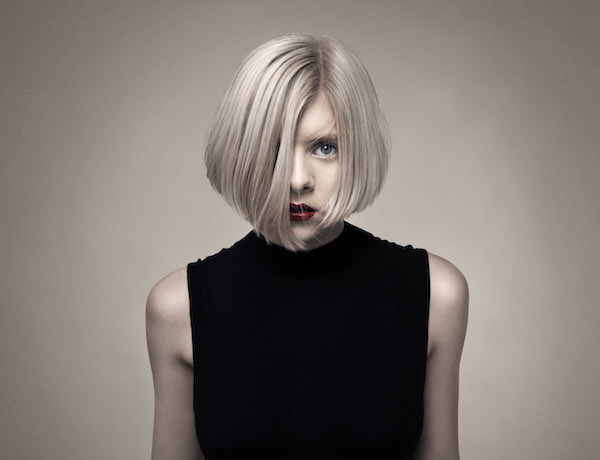 Personnel: Aurora Aksnes.
Origin: Norway.
WHY WE'RE EXCITED: Laneway marks AURORA's first ever visit to the country - when we interviewed her last year she told us she was excited to visit all the places where 'Lord Of The Rings' was filmed.
KEY TRACKS: 'Running With The Wolves', 'I Went Too Far', 'Runaway', and 'Winter Bird'.
YOU WILL LIKE, IF YOU LIKE: Florence + The Machine, Shura, Foxes, Lorde, Birdy, Allie X, Alessia Cara.
MUST-WATCH: Her live performance of 'Conqueror' on Jimmy Fallon will make you fall in love with her quirkiness even more.
Tame Impala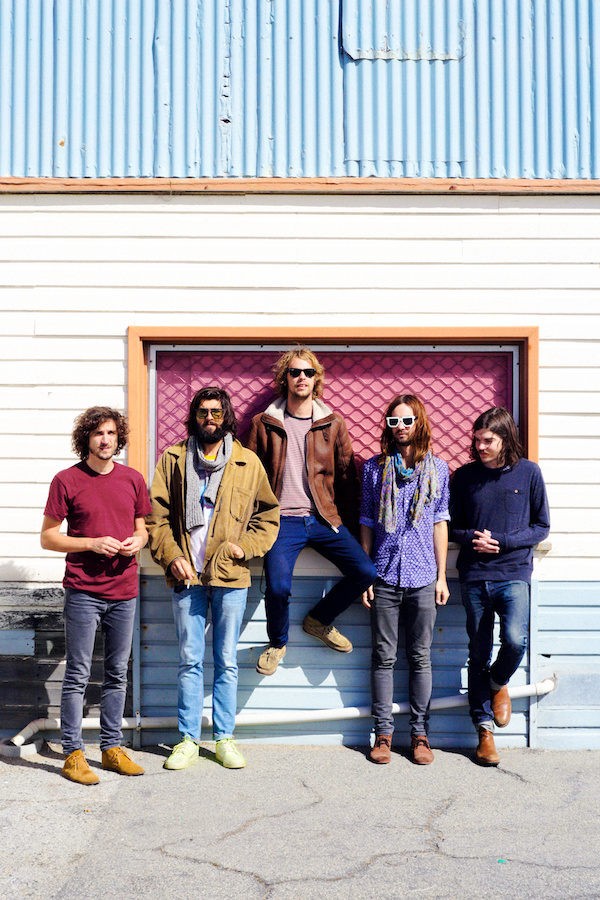 Personnel: Kevin Parker, Jay Watson, Cam Avery, Dominic Simper, Julien Barbagello.
Origin: Perth, Australia.
WHY WE'RE EXCITED: 'Currents' has been the soundtrack to our lives since its release in 2015, and we're super excited to see our favourite Australians live again.
KEY TRACKS: 'The Less I Know The Better', 'Eventually', 'Why Won't They Talk To Me', 'Nothing That Has Happened So Far Has Been Anything We Could Control'.
YOU WILL LIKE, IF YOU LIKE: Mini Mansions, The Flaming Lips, Unknown Mortal Orchestra, MGMT, GUM, The Last Shadow Puppets.
MUST-WATCH: Tame Impala + puppets. What more could you want?
Julia Jacklin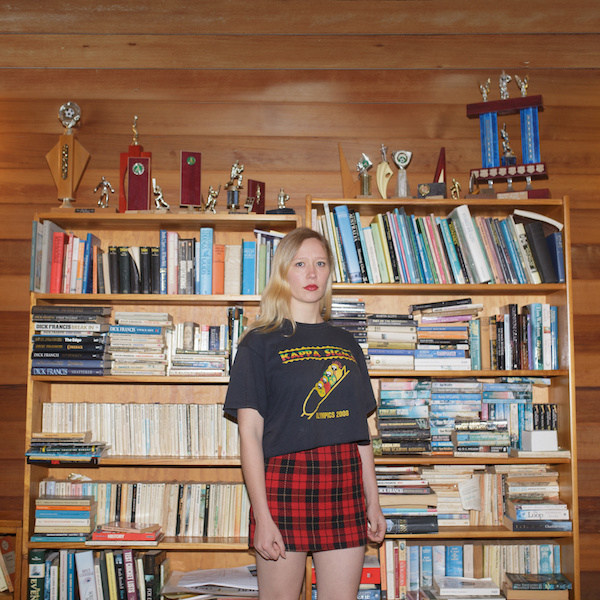 Personnel: Julia Jacklin.
Origin: Blue Mountains, Australia.
WHY WE'RE EXCITED: Her breakout single 'Pool Party' has garnered interest from across the world - and seeing her at Laneway will be a chance to catch her live before she takes over the world. With her debut album set for release in October, there's no doubt by the time Laneway rolls around, her live set will be phenomenal.
KEY TRACKS: 'Pool Party', 'Don't Let The Kids Win', 'Coming Of Age'.
YOU WILL LIKE, IF YOU LIKE: Courtney Barnett, Haim, Angel Olsen, Laura Marling, Sharon Van Etten, St Vincent, Jenny Lewis.
MUST-WATCH: A live performance of 'Pool Party' showing just how great her voice is.
Nick Murphy (Chet Faker)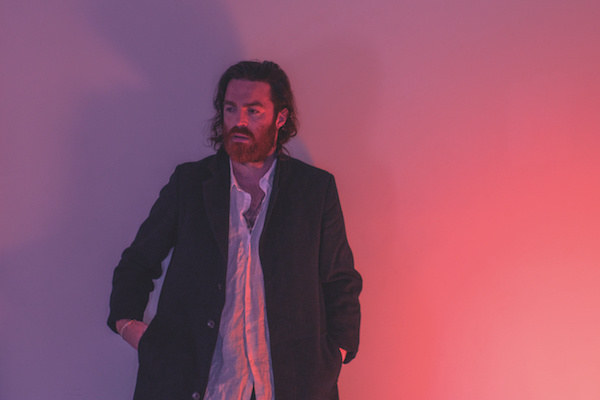 Personnel: Nick Murphy.
Origin: Melbourne, Australia.
WHY WE'RE EXCITED: A name-change for the artist previously known as Chet Faker has marked a turning point in his career - known now as Nick Murphy, we're anticipating new music from him in the lead up to his performance at the festival.
KEY TRACKS: 'Gold', 'Talk Is Cheap', 'Melt', 'Cigarettes & Loneliness'.
YOU WILL LIKE, IF YOU LIKE: Banks, James Blake, The xx, Jamie xx, Deptford Goth, Sampha, Sohn, Jack Garratt.
MUST-WATCH: His collab with fellow Australian Flume:
Clams Casino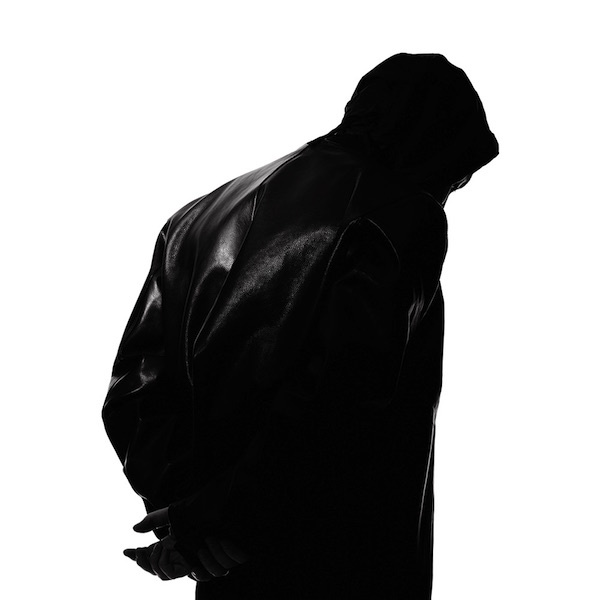 Personnel: Michael Volpe.
Origin: New Jersey, USA.
WHY WE'RE EXCITED: The elusive producer has worked with the likes of Vince Staples, Lil B, Mac Miller - as well as remixed Florence + The Machine, Sia, Wet, and many more. Seeing him at Laneway offers the chance to see cuts from his recent album, '32 Levels', as well as selections from his back-catalogue.
KEY TRACKS: 'I'm God', 'All Nite', 'A Breath Away'.
YOU WILL LIKE, IF YOU LIKE: Vince Staples, Lil B, Kaytranada, Holy Other, Flying Lotus, Gold Panda, Flume, Hudson Mohawke.
MUST-WATCH: The video of his recent collaboration with everyone's favourite rapper Vince Staples:
And here's some official info about the rest of the line-up:
Canadian high school buddies Tom Howie and Jimmy Vallance are BOB MOSES, and they're masters of their craft. Producing late-night dancefloor numbers with a guitar-driven, pop sensibility, Bob Moses effortlessly glide from genre to genre. Days Gone By, the duo's critically acclaimed debut album was named one of the best albums of 2015 by Entertainment Weekly, Billboard Magazine, Dancing Astronaut, Hilly Dilly and many more. Borrowing from electronica and indie-rock but slaves to neither, the result is music that is equally suited to headphones as it is to festival slots and warehouse parties. Voted as one of the top 20 live acts of 2014 and 2015 by Resident Advisor, they're one of our tips for surprise hits of the festival.
Will Toledo of CAR SEAT HEADREST has written and recorded no less than 12 albums, which is a bit unfair given he's only 23 years old. But it's Teens of Denial, the Seattle-based songwriter's first formal studio record that has everyone talking. Signed to Matador Records (home to Laneway alumni Kurt Vile, Savages and Majical Cloudz), CSH's insightful reflections of early 20-something life and guitar-driven anthems have him tipped as the modern indie-rock hero we've been waiting for. Anticipation for this guy's first Australasian dates is growing by the day: see you down the front.
It's been so long since post-punk treasures CUT OFF YOUR HANDS actively released music that one of the top Google hits for the name is their MySpace page. We are totally elated to announce that not only will one of our all-time favourite Kiwi acts be returning to Laneway, but that they'll be releasing music before the end of 2016. Take some time to reacquaint yourself with the magic of Cut Off Your Hands by listening to this RNZ session.
Sydneysiders DMA'S absolutely nailed the 2016 Australian Laneway dates, and in 2017 they'll cross the ditch to bring the live show that NME calls "truly thrilling" to New Zealand for the first time. It has been a huge year for the trio with the release of much anticipated debut album Hills End, an appearance at Coachella and on the coveted secret spot at Glastonbury. We can't wait to rock out with the most exciting Aussie rock n roll band of the moment.
It's been a couple of years since we started noticing Amelia Murray's "wistful and dreamy guitar pop" project FAZERDAZE and 2016 has seen more of the world catch on with glowing write-ups on sites like The 405, hhhhhappy.com and Mess and Noise. The live show expands to a band of four and it's been a significant touring year with dates across the UK with BIG DEAL, visits across the ditch and a first time appearance in New York.
It's been a long time coming. Finally Aussie electronic duo FLIGHT FACILITIES are crossing the Tasman for their New Zealand debut. These guys are on the influential Future Classic label and they're about to take off for a major American tour after festival dates through the European summer. This is an electronic act that will impress, they're fresh from an epic headline show with Sydney Symphony Orchestra at the Weekender where they had 15,000 fans on their feet. Reviewers called the "brilliantly balanced" and a "rare display." Bring. It. On.
Manchester's FLOATING POINTS is bringing his live show to Australia for the very first time. A respected DJ in the league of his friends Four Tet and Jamie xx, the dance-music trailblazer and vinyl aficionado's debut LP Elaenia is an essential listen. Abundant in sweeping, complex sounds and slow-building energy, it makes for timeless and poignant electronic music. Case in point: album opener 'Nespole'. The release is a summation of all things Sam Sheppard - producer, neuroscientist, label founder, ensemblist, visual artist - and that's only scraping the surface. Floating Points (Live) is an aural spectacle foregoing all the tropes we've come to know in dance music.
Melbourne duo FORTUNES bring together intimate electronic music, classic soul and gritty hip-hop to make a truly unmissable act. A collaboration between producer Barnaby Matthews and vocalist Conor McCabe - both originally from NZ - Fortunes meld layered soundscapes on thick, glitchy bass-lines. You can get their latest release Jacket as a name your price EP on Bandcamp.
With 2014's Zaba, experimental pop outfit GLASS ANIMALS produced one of the more interesting debuts in recent times and word amongst critics and fans spread quickly. The Oxford quartet have done it again with their new album How To Be A Human Being.  At once wildly imaginative and meticulously crafted, the recent triple j Feature Album is replete with charming characters, interesting beats and polished pop hooks.  Their live show is exuberant, ambitious and wholly engaging from start to finish. We're not the first people to say that Glass Animals are a band destined for major things.
Since graduating from Red Bull Music Academy in 2015 Katherine Anderson AKA k2k has been releasing tunes, co-producing NZ dance broadcast 'Scenery: New Zealand' and throwing parties with Auckland collective, Inky Waves. Katherine's deejay sets present a diverse variety of pre-2000s techno, dusty house tracks and late night boogie tunes. Her debut EP is due to drop before the end of 2016 on NZ dance label Margins.
25-year-old MC/poet MICK JENKINS is the future. With his swift, socially conscious lyricism, and no-bullshit delivery, the young wordsmith has collaborated with the likes of Joey Bada$$, producer-of-the-year Kaytranada, and fellow Chicago-drill clique members Vic Mensa and Chance the Rapper. He dished up two outstanding mixtapes, 2014's The Water[s] and 2015's Wave[s], and his highly anticipated debut full-length [T]he [H]ealing [C]omponent is coming in hot in just over a week. We've got it down as the most important hip-hop record this year. Don't hesitate!
San Francisco-born, LA-based MR. CARMACK occupies a frontier between a range of different genres, identified by his contemporaries, fans, and himself as purely Carmack. With tasty hip-hop beats the bed-rock of his music, he is one seriously inventive producer. He's efficient too: only two months after sharing his 2016 Yellow EP, he dropped an epic 54 tracks on SoundCloud, 'cos why not? There's more where that came from - with a solid devotion to the studio and a grinding work ethic, Mr Carmack is set to release new music in the coming months. Keep your ears to the ground in the lead up to Laneway!
Is future-soul singer/songwriter NAO on track to be the breakout star of the year?  We think so. Her killer single 'So Good' and debut EP of the same name was one of 2014's quiet standouts; an absolute odyssey that deserved to be everywhere. In 2015, NAO made a cameo on Disclosure's Caracal, and this year the East-London artist made her rightful impact. Her debut full-length For All We Know is an RnB-tinged release that has got people talking both sides of the Atlantic, and we're stoked to be bringing her to Australasia for the first time.
Auckland's NIKOLAI is a non-binary performing artist with an expectation defying sound, mixing in little bits of R&B, hip-hop, neo-soul and electronic music. You may have caught them around town playing Kings Arms and Whammy or down in Wellington for Cuba Street Festival. Nikolai switches between singing and rapping, so their show is all about dualities/dichotomies and reconstructing them.
To see PURPLE PILGRIMS on stage is to be instantly enchanted. Sisters Clementine and Valentine Nixon are originally from  the South Island, and started performing as a duo in China, before touring across the UK and America alongside Gary War and Ariel Pink, now dividing their time between the Coromandel shores and Auckland's big smoke. They're the most mysterious Kiwi band of the moment, with The Wireless calling a recent performance "suitably mind-bending and understated."
Scandinavian noisemakers REFUSED disbanded in 1998 with a farewell show for a mere 50 punters. How things have changed. The re-release of legendary album The Shape of Punk to Come in 2010 made them Pitchfork darlings garnering a 9.4 score and the best reissue tag. An invitation to play Coachella 2012 turned into an 82 show reunion tour and new music finally showed up in the form of Freedom. Rolling Stone calling the release "the exhilarating sound of a band that still lives by its own rules."
When Billboard said otherworldly pop-makers THE CHILLS were one of the best New Zealand bands of the 1980s, they weren't exactly giving Kiwi music lovers new information. Fans worldwide rejoiced at the brilliant comeback album Silver Bullets in 2015, and now we have the reissue of Kaleidoscope World that's been extended to 26 tracks including live cuts and rarities. As soon as we heard the reissue, we knew they needed to be on the Laneway stage and January 30 is going to be a treat for anyone who loves the Dunedin Sound.
As frontwoman of THE JULIE RUIN, riot grrrl and punk icon Kathleen Hanna is back to finish what she started. Still filled with the searing energy she had when seminal feminist outfit Bikini Kill exploded in the 90s, Hanna assembled four bandmates in 2010 for The Julie Ruin's raucous debut. Now six years on, they're back with sophomore album Hit Reset and a new direction - combining the headiness of Hanna's punk-rock roots and the electroclash sound of her previous incarnation, Le Tigre. Check out punchy single 'I'm Done' and ready yourselves to see a living legend at this year's Laneway Festival.
The new album by THE VEILS features production by Run The Jewel's EL-P, who joined us for Laneway in 2014, so it's only seems right that the part-Kiwi indie sweethearts are heading back to Auckland this summer for Laneway. In the weeks since release Total Depravity has been turning heads - you can read about the album and Finn Andrews' upcoming appearance in the Twin Peaks reboot in this feature.
It's been a huge year for Grammy-winning artist and UK heart-throb TOURIST. Known to his mum as Will Phillips, this year he released his highly anticipated debut full-length U; an unsuspecting break-up album filled to the brim with dance-floor burners. It's an album high in contrasts - four to the floor electronica, with unique ability to make you want to dance and cry. Cementing himself as one of the most in demand electronic acts of 2016, Tourist topped the Hype Machine on two accounts, landed triple j feature album and sold-out his first Australian shows in a matter of days. Do not miss this set.  
Under his nom de plume TYCHO, San Francisco-based visual artist Scott Hanson creates meticulously composed minimal techno. His gorgeous album Awake was an electronic standout of 2014; an effortlessly beautiful 8-track release that emanates warmth. This year Tycho made his anticipated return with his new single 'Division'.  It comes from his new studio album, rumoured to drop right around Laneway this year. Psyched!  Expanding live to a 4-piece, Tycho's blissed-out show is tailor-made for a summer festival afternoon.
Borne of the Vancouver underground, WHITE LUNG are an uncompromising punk band with talent and ambition in equal parts.  Signed to the legendary Domino Records label, the band's Mish Barber-Way, Kenneth William and Anne-Marie Vassiliou combine to produce forceful social commentary over razor-sharp, in-your-face songs.   Over the course of three LPs, the band have proven that they're not content to rest on their laurels, increasing the production values and pulling their lyrics into into focus. On third LP Paradise, Barber-Way's experience as an advice columnist and journalist shines through in her no-holds barred examination of what it means to be a good/bad feminist.  
Chicago band WHITNEY comprises former members of buzzy psych-rockers Smith-Westerns and Laneway faves Unknown Mortal Orchestra and their medium is charming folk with lashings of soul. Debut Light Upon the Lake was anointed Best New Music by Pitchfork and no wonder - the album perfects the deceptively difficult task of making well-crafted, enjoyable rock songs look effortless. Lyrically, Whitney deal mostly in heartbreak but the toe-tapping vitality of the music itself invites endless joyful listens. In short, it's the happiest sad music you ever did hear.
For more information on the festival, head over to their website here.
Load next