A Julia Jacklin x 'PRE PLEASURE' appreciation post.
A Julia Jacklin x 'PRE PLEASURE' appreciation post.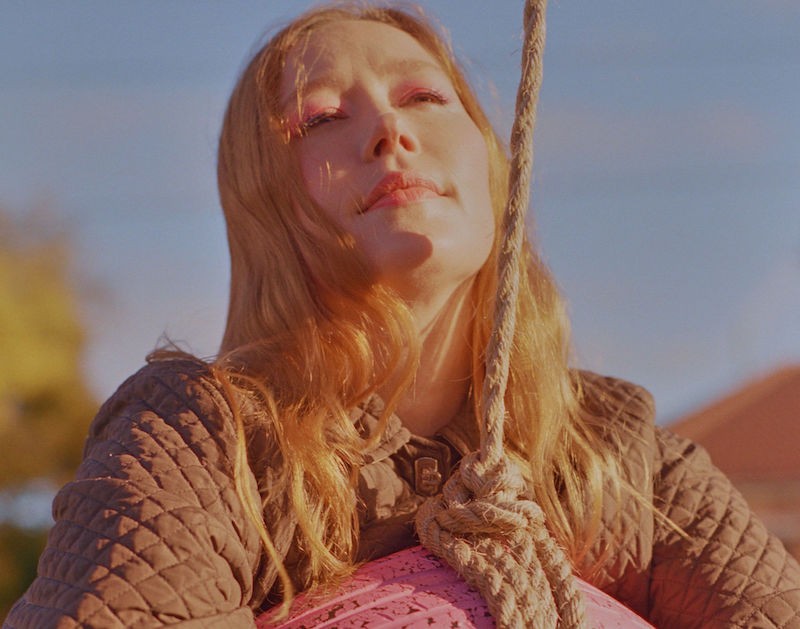 The wonderful Julia Jacklin has just released her third studio album today titled 'PRE PLEASURE' - following up one of our favourite records of 2019, 'Crushing'. The album includes pre-released singles such as 'Lydia Wears A Cross', 'I Was Neon', and more.
So today on the day of release, we are celebrating...
#1. The gorgeous music videos for the era so far, for the trackjs 'Love, Try Not To Let Go', 'I Was Neon' and 'Lydia Wears A Cross'...
#2. On the writing and creation process behind 'PRE PLEASURE', Jacklin shares: "Making a record to me has always just been about the experience, a new experience in a new place with a new person at the desk, taking the plunge and just seeing what happens. For the first time I stepped away from the guitar and wrote a lot of the album on the Roland keyboard in my apartment in Montreal with its inbuilt band tracks. I blu-tacked reams of butcher paper to the walls, covered in lyrics and ideas, praying to the music gods that my brain would arrange everything in time."
#3. Inspiration for the record trickles through as you listen to the tracks - Jacklin has mentioned Céline Dion, Robyn and Luther Vandross in the realm of artists that inspired the record. On listening to Dion's hit 'Because You Loved Me' throughout 2020, she shares: "[It] brought back a lot of nice, uncomplicated feelings about music. Pure joy and feeling. And as someone relatively introverted and trying to be cool, Céline was a good person for me to lock onto during this period, because she's definitely not that. She's dramatic as hell and incredibly cheesy. I think listening to her helped me get over myself."
#4. Alongside the album, she has also released some adorable merchandise - check it all out here and below... 
#5. She has just announced some down under dates (we're crossing all our fingers for New Zealand dates soon!)... 
Julia Jacklin's 'PRE PLEASURE' is out now - listen below:
Load next