Coup De Main presents: Kacey Musgraves announces May 2019 New Zealand show with Bahamas.
Coup De Main presents: Kacey Musgraves announces May 2019 New Zealand show with Bahamas.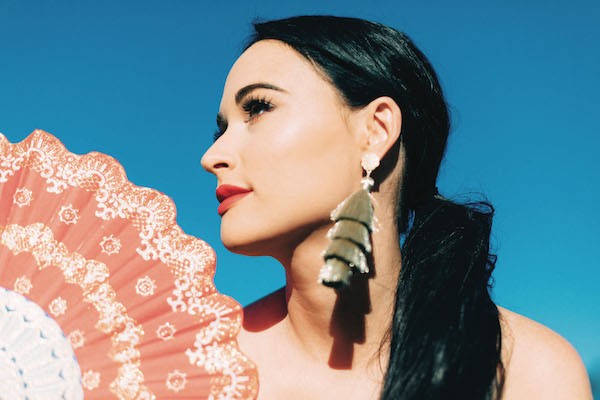 In splendid news for anyone that has ever known a 'Space Cowboy' (basically absolutely everybody), Kacey Musgraves today announces that she is confirmed to come to New Zealand for the very first time ever, playing one show only at the Auckland Town Hall on Friday, May 17th, with special guest Bahamas supporting.
Tickets go on sale from midday on Friday, November 30th.
"This year has been an epic journey, which has seen Musgraves release her third studio album, Golden Hour, achieving the perfect blend of country and pop in what Pitchfork describes as "her most accessible record and her most ambitious". The album debuted at #1 on Billboard's Top Country Albums chart in the U.S., and has been hailed as of the best albums of 2018 by outlets across all genres from NPR, TIME, Rolling Stone, Variety and Entertainment Weekly to Consequence of Sound, Complex, Stereogum, and BuzzFeed. USA Today asserted "'Golden Hour' may be 2018's best album yet," Noisey declared, "it's clear that the Texan is still the most talented songwriter in mainstream pop-country," and Vanity Fair proclaimed "Musgraves is a country star through and through."
Earlier this month, Golden Hour picked up the coveted award for Album of the Year at the 52nd Annual Country Music Awards in Nashville, distinguishing Kacey as the first female in 4 years to win the award, and only the sixth in the show's history to do so. Kacey was additionally nominated for Female Vocalist of the Year. Delivering a dazzling live performance of 'Slow Burn' at the star-studded event, Musgraves is a star on an incredible trajectory.
Golden Hour follows the massive success of Kacey's critically-acclaimed albums Same Trailer Different Park, Pageant Material, and her Christmas album, A Very Kacey Christmas. Both Same Trailer Different Park and Pageant Material debuted at #1 on Billboard's Top Country Albums chart, with Kacey becoming the first solo female in 5 years to top the chart with a rookie release.
With a live show known for its sense of intimacy, Musgraves invites audiences into her world. Following her tours earlier this year with Little Big Town and Harry Styles, and her highly-coveted second slot at this year's Stagecoach after headliner Keith Urban, Kacey has recently completed the European leg of her headlining Oh, What A World: Tour, including a sold-out night at London's iconic Wembley Arena. The Telegraph awarded Kacey's live show a 4-star review, stating "The whole event unfurled with this kind of blissed-out languor… Musgraves filled that big stage with a serious confidence...," and The Guardian pronounced "… her full-blown pop moments are frequently fabulous. High Time sounds utterly blissful tonight, a megawatt cinematic torch song about remembering who you are." Kacey will go on to perform at Global Citizen Festival: Mandela 100 in Johannesburg, South Africa on 2 December and will be honoured at Billboard's Women In Music event as "Innovator of the Year" on 6 December before kicking off her 2019 Oh, What A World: Tour dates. The North American leg of the tour will begin 9 January, with dates already sold out in major cities across the U.S. and Canada including Toronto, Boston, Washington, DC, Chicago, Seattle, 2 nights each in New York City and Los Angeles, and 4 nights in Nashville.
Kacey will be joined by prolific Canadian singer-songwriter BAHAMAS. Known for his warm sound, smooth guitar lines and dynamic live show, Bahamas crafts "a sound that's hard to pin down - part smooth jams, part psychedelic rock, part adult contemporary, and part folksy campfire…" – Consequence of Sound"
KACEY MUSGRAVES | 2019 NEW ZEALAND SHOW DATE
With Special Guest BAHAMAS
AUCKLAND - Friday 17th May – Auckland Town Hall (All Ages)
TICKETS ON SALE FRIDAY 30TH NOVEMBER, 12 NOON
ticketmaster.co.nz
Load next