5 reasons to see Kehlani live this August.
5 reasons to see Kehlani live this August.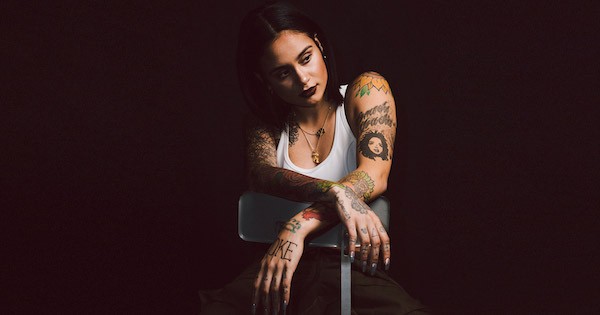 We are already counting down the days until Kehlani's show this August at Auckland's Powerstation, which will mark her first ever visit to New Zealand!
Ahead of the show, we've compiled some reasons why you should absolutely be there. But first, here's some official info on the tour:
"Ever since Kehlani released her first mixtape in 2014, Cloud 19, acclaim for the Oakland-born, R&B singer and songwriter has been unwavering. Her second mixtape released in 2015, You Should Be Here, was universally praised upon release and she was swiftly signed by Atlantic Records. Later that year she embarked on her first headline tour, selling out shows across North America and Europe. In early 2017, she released her debut album, SweetSexySavage, and is lighting fires all over the globe with her new singles CRZY and Distraction.
Kehlani's musical journey, started in eighth grade when she became a member of the group Poplyfe. The group became a finalist on America's Got Talent, after which Kehlani set out to find studio time and begin working on her debut mixtape, Cloud 19. Upon release, tastemakers and audiences alike embraced her. Vice proclaimed her an "R&B Artist on the verge of blowing up".
Soon after, Kehlani released her second mixtape, the Grammy nominated You Should Be Here. The mixtape landed on Noisey's "50 Best Albums of 2015" and Rolling Stone's "20 Best R&B Albums of 2015". Complex also called her one of the "15 Artists to watch out for in 2015".
Showing no signs of slowing down, in 2016 her song "Gangsta" was featured on the soundtrack for the hit movie Suicide Squad and she collaborated with fellow singer-songwriter Zayn Malik on the track, "Wrong". Kehlani possesses the power to make an impact because she's so unwaveringly honest. "I am one-hundred percent music" claims Kehlani, and we couldn't agree more."
Now here are five reasons that we can't wait to see Kehlani live this August:
#1. Her back-up dancers are so cool! Here's hoping she brings them down under with her…
#2. As part of Pitchfork's Over/Under column, Kehlani rated a variety of things including baloney, robot sex, Meryl Streep, and more. She also talks about reclaiming the word 'bitch'. Watch it below:
#3. In an interview with Elle, she spoke about how she wants her music to speak directly to her fans. She said: "I want to leave an impact on people rather than just collecting meaningless shit. Steve Jobs was the richest dude in the fucking world and created hella shit and on his death bed he was still like, 'I can't take none of that shit with me.' You get robbed one day for everything you fucking own and what are you left with? You better hope that you was a good person. Because they can't take that away from you."
#4. She makes sure that her show is a safe space for everybody - at a recent Copenhagen show she threw a rose to a fan while performing 'Undercover' after asking if there were any LGBTQ community in the audience.
#5. If you weren't already convinced of how fun her live shows look, watch her perform 'The Way' at the Fader Fort back in 2015 below:
Tickets to Kehlani's show are now on sale - click here to purchase.
Watch the 'Distraction' music video below…
Load next