Interview: Keiynan Lonsdale on his single, 'Kiss The Boy'.
Interview: Keiynan Lonsdale on his single, 'Kiss The Boy'.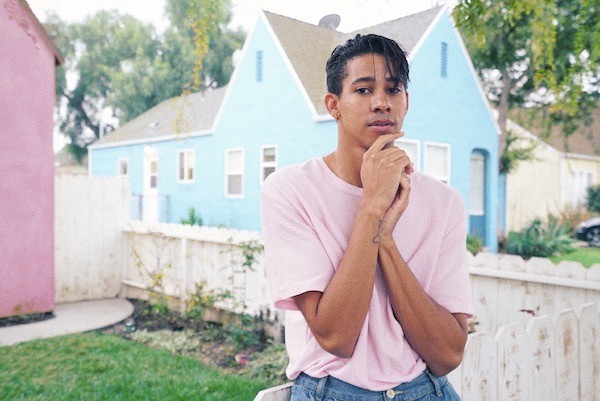 Having won fans starring on CW's 'The Flash' as Kid Flash, and more recently as Bram in the LGBT romantic comedy 'Love, Simon', Keiynan Lonsdale is not only talented at acting, but is also enjoying a burgeoning music career. After several single releases, Lonsdale has found his footing with 'Kiss The Boy', the charming and openly queer song which has resonated with his fans.
We caught up with Keiynan to talk about 'Kiss The Boy', representation of minorities in pop culture, our mutual love of Olly Alexander and Troye Sivan, and what else he has planned for 2018…
We're always telling stories of love, but we haven't spent too much time expanding the perspectives... What it ['Love, Simon'] does is it essentially invites people into something that feels very familiar, so that they recognise-- whether they identify as gay or queer, or someone that they know, someone that they heard about, they can understand that we're the same.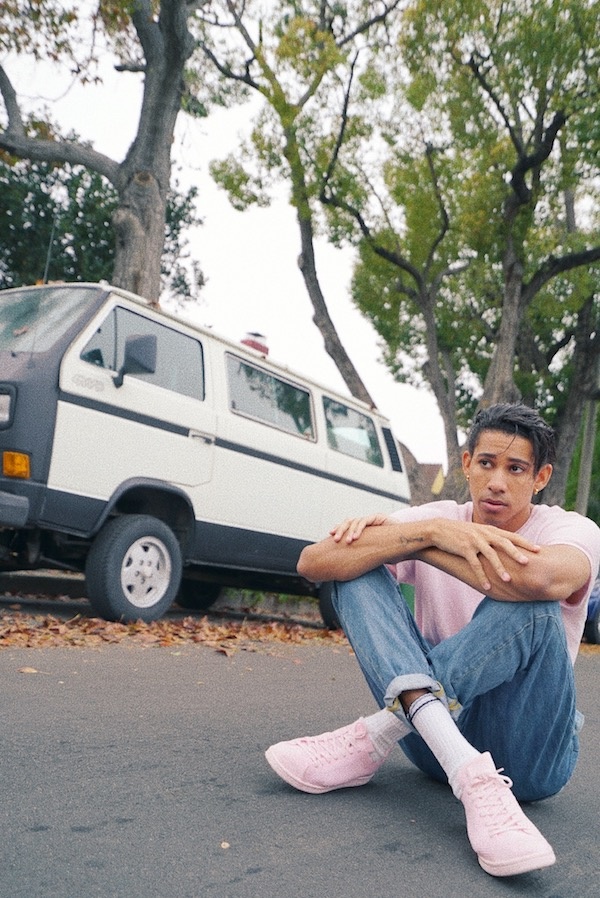 COUP DE MAIN: You've been announced as a guest at Armageddon in Christchurch - it's so exciting! Are you excited to come for Armageddon?
KEIYNAN LONSDALE: Yeah, I'm so excited, I've actually never been to New Zealand before so I'm really, really looking forward to it and meeting people!
CDM: Hopefully you'll have some time off down here to explore the country.
KEIYNAN: Yeah, I think I'll have a couple of days.
CDM: I really love 'Kiss The Boy' - it's been so awesome seeing people's reactions to it and to see Kehlani posting about the song! What's it been like for you, seeing how people have responded to the song?
KEIYNAN: Yeah! It's been really unreal. I think I knew when I made it that it felt really special to me and I knew that it meant a lot to me obviously, and I felt like a lot of people would be able to relate to it and connect to the heart of it, and so to see the responses and genuine support has been really beautiful and inspiring to me.
CDM: In 'Kiss The Boy' you sing about someone "messing your emotions up" - what is it about love and attraction do you think that messes with our emotions so easily?
KEIYNAN: I think love is essentially the biggest truth of anything in life and it's not something that we can define and so it goes against our brains and everything that we've been taught in so many different ways - to be so perfect and so structured and to know what you're doing. Then when you feel love, suddenly there is such a push and pull within you that you end up doing things that don't seem logical and you run towards something that in your right mind you wouldn't normally run to, but because love is driving you, it pushes you in directions that you would think that you would be able to control but you can't.
CDM: Why do you think there's such a fear of expressing our emotions, especially those relating to love?
KEIYNAN: I think it depends who you are, where you are, how you grew up, and where you grew up. I definitely think that we are pretty repressed, but that we're finding our feet again, and I think we just need to allow ourselves to be vulnerable and honest. I really think that we've spent a lot of time as humans trying to live up to some kind of standard that isn't real and now we're finally just slowly little by little letting go, and when we let go, we can be completely honest.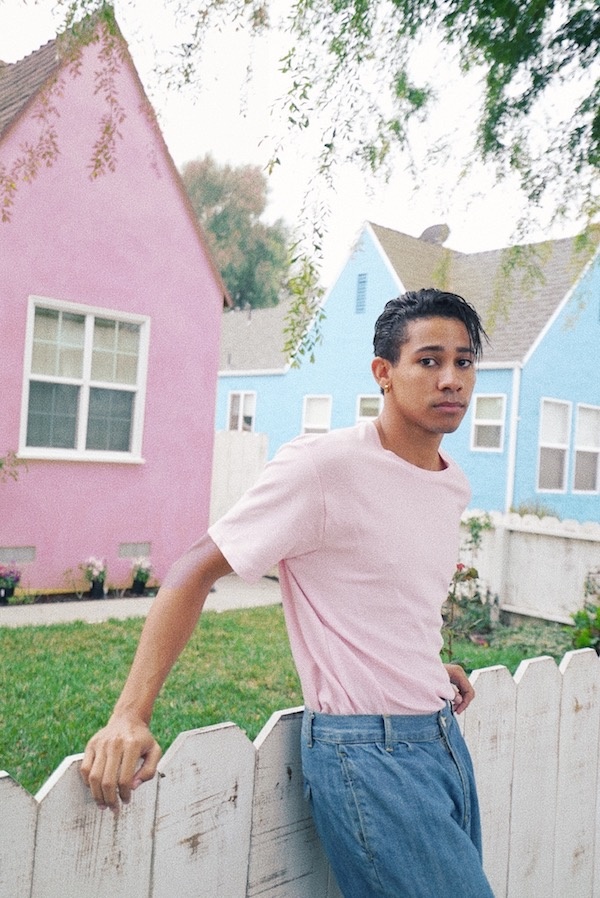 CDM: I also love the music video! I particularly love the people that sent in videos of them and their dogs. What was it like receiving submissions from your fans?
KEIYNAN: <laughs> Thank you! It was awesome, I actually had to send out the post for the videos twice, because the first time I had just asked some people to send in videos of them kissing their partners, and then we didn't really get that much footage and we definitely didn't get much footage from like guys to guys and we kind of needed that. <laughs>
CDM: Like, 'But it's called 'Kiss The Boy', guys!'
KEIYNAN: Yeah! But I couldn't reveal the title of the song so it was kind of hard, but I sent out another post and I made it a little more open. I said, 'It doesn't have to be kissing, it's just showing love in any kind of way with your friends, your family, or your partners.' We said, 'We would definitely love to have seen more videos with guys because this whole thing is about equality and it just kind of proves the point that we don't really have that many submitting…' When we made that point known, we just got such a flood of beautiful content, and people seemed more proud to share their love. It was really special.
CDM: I saw that Olly Alexander from Years & Years and Kehlani are both fans of the song. It's so cool that you're getting recognition from other artists in the LGBTQ community. What other LGBTQ artists are you fans of?
KEIYNAN: Yeah! Olly from Years & Years and Kehlani have given little shout-outs on Twitter which is awesome. I love Troye Sivan, I love Sam Smith, I love Halsey, I love any kind of queer artist that's out there representing this movement and just being themselves. Obviously Frank Ocean is a huge inspiration. I think there's so many on the rise, or that are already legendary, and it's really beautiful to see.
CDM: And Hayley Kiyoko called 2018 20-Gay-Teen, so it's the year for it.
KEIYNAN: Yes! I was watching a few of her music videos, I thought they were so dope.
CDM: In January you quoted SZA on your Twitter, "That's the job, that's our life's work, to force ourselves to be ourselves over and over again," and you touched on that idea when you won the Youth Advocacy Award at the LGBT Centre. How do you think people can best be themselves, and discover who they are?
KEIYNAN: I think each of us has one thing that we know deep down is holding us back from living a fulfilled life, and we're hiding it from ourselves. It's like our greatest fear. I watched a Will Smith video and he said that your greatest fear is the thing that once you face it, becomes your greatest strength. I believe that wholeheartedly. The thing that you suffer in the most. And everyone feels suffering in their respective ways, and I think pushing through that results in each of us finding who we are because we've faced the thing that was completely blocking us. So I think it's that kind of life quest that each of us has, and I think it should be the most important one that we are really focused on.
CDM: What can you tell us about your upcoming debut album? I see you've been in the studio working a lot.
KEIYNAN: Yeah. <laughs> I can't really reveal too much other than the fact that I'm super excited and I'm just experimenting with different sounds. It's not all going to be in the same realm as 'Kiss The Boy', or 'Good Life' from my last release. The most important thing for me is that I'm communicating a message that I believe in, through different ways, and different songs. That's the challenge, but it's going well so far, and I cannot wait to share it with people.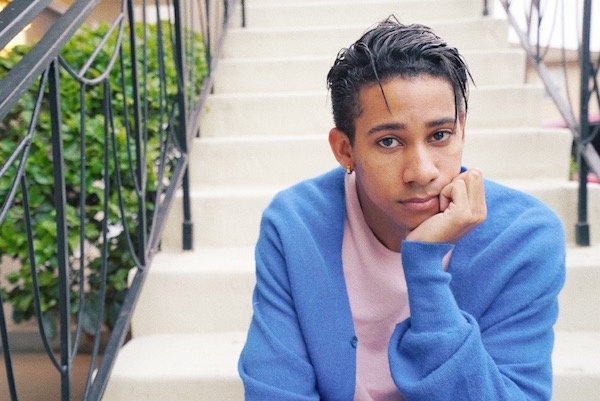 CDM: We spoke to your fellow Australian Troye Sivan last month about something I think relates really well to 'Love, Simon' - he was talking about his music video for 'My My My' saying, "I wanted it to have as wide of a reach as possible, so that I could communicate… gay confidence, and gay joy, and comfortability." Do you think 'Love, Simon' has a similar agenda, in showcasing a representation of gay stories, in a way that it isn't normally shown in mainstream media?
KEIYNAN: Yeah. I think it did something great, in that they were able to capture-- to push through with the idea of, 'Let's create a story which you feel like has been told so many times' - it's a romantic comedy about young love and finding yourself, except it has never, not once, had the focus on a male lead being in love with another male. So it's the same story but told from a different perspective, and I think that is what moves us forward. We're always telling stories of love, but we haven't spent too much time expanding the perspectives, so I feel like they did a really good job of that. What it does is it essentially invites people into something that feels very familiar, so that they recognise-- whether they identify as gay or queer, or someone that they know, someone that they heard about, they can understand that we're the same. It's all the exact same thing.
CDM: How does your songwriting process work?
KEIYNAN: It depends. I usually do write on my own, 95% of the songs I've written on my own, but I am wanting to work more with other people, just to continue to bounce around ideas and energy. When I do write, I usually start with the melody/cadence first, and I just mumble different words. I don't think about it, and then the words that come out when I listen to it back, they end up telling some kind of story, so I work on piecing it together. I love working from a melody first, because that tells me what it feels like, and then the words come after that.
CDM: What do you think is the difference between a good song and a great song?
KEIYNAN: Honestly, I think it just depends on who's listening to it. Someone might think something's a really average song, and then the other person might think it's the best song they've ever heard in their entire life - so there's no definition, it just depends on the person's feeling. If it made them connect to it, then it's a great song, and if it didn't, then that's fine too. <laughs>
CDM: What else do you have planned for 2018?
KEIYNAN: Continuing to learn about myself, and continue to grow into myself, and learn about other people, and cultures. Just explore the world. I feel like I spent a very long time being very afraid of the world, and I don't have that fear anymore, so I'm very eager to immerse myself in it, and get lost in it, and see what I can create from that.
Watch the 'Kiss The Boy' music video below…
Load next