CDM x NZ On Air = Lilly Carron 'And The Clouds Came Undone' zine.
CDM x NZ On Air = Lilly Carron 'And The Clouds Came Undone' zine.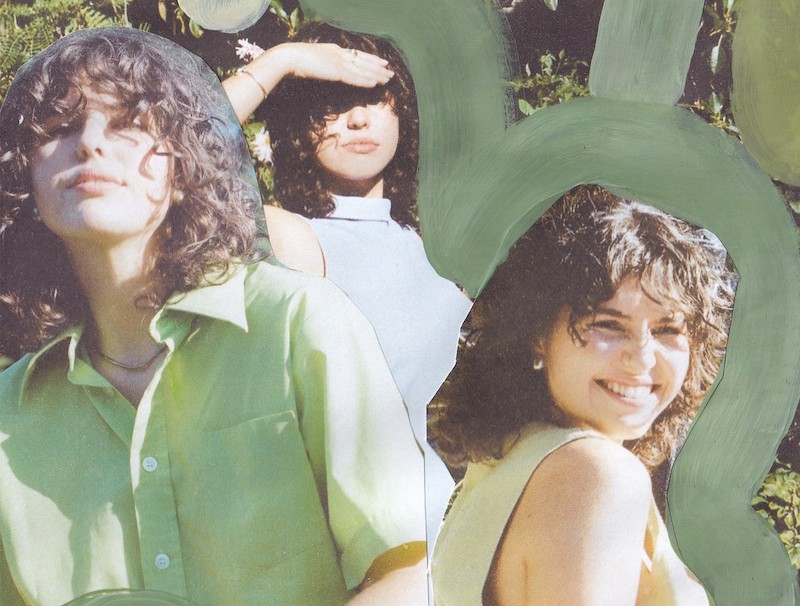 Over the past five months, Lilly Carron has been curating a Coup De Main zine funded by NZ On Air in celebration of her upcoming EP 'And The Clouds Came Undone', and it is now finally out! Included in the zine are conversations between Carron with Riiki Reid, Nganeko, Kiki Rockwell, and Bic Runga. The zine is designed entirely by Carron herself - featuring writing, drawings, lyrics, painting, and more all created by her.
The Lilly Carron zine is available FREE at stockists + from our online store here. 
Check out some of the sneak peeks and highlights from the zine below... 
RIIKI REID X LILLY CARRON
Reid on something that always lifts her mood:
"If I'm around my dog, omg she makes me the happiest ever lol. Animals do something to your mood aye, like I'm sure it's a fact that they make you feel comfort and safe."
Reid on the importance of a new title and identity: 
"Adding 'Reid' to my name just felt like it emphasised a change happening in the new me I was making. Now my music feels a lot more centred around my influences and styles I love today."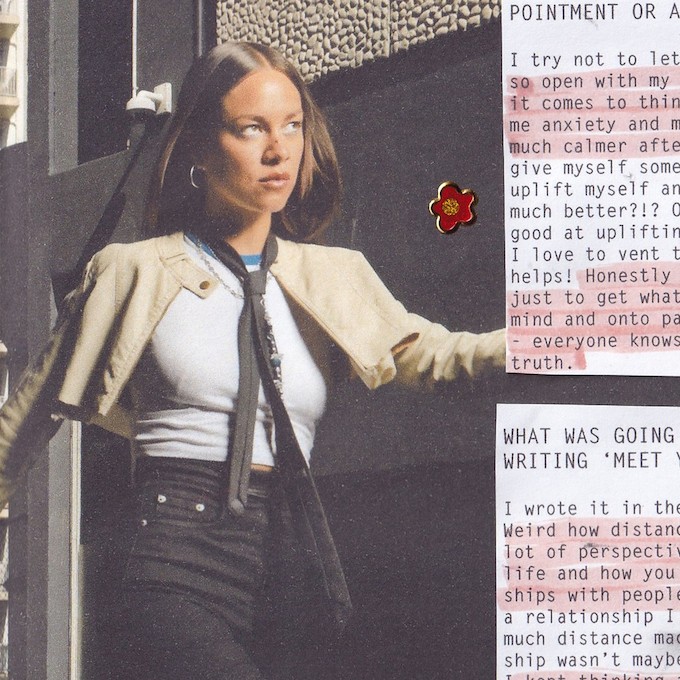 NGANEKO X LILLY CARRON 
Nganeko on who she looks up to:
"Too many, but first couple people I can think of are my boyfriend, my family, my friends, Nicnak Media, Parks & Bharu. They taught and continue to teach me so much."
Nganeko on how she faces feelings of anxiety:
"Talking to people I trust. Believing in myself. Thinking & knowing I can overcome it."
KIKI ROCKWELL X LILLY CARRON
On how Rockwell deals with change:
"When I was 7 we moved to NZ and although I told myself I was excited, it was a huge change for a kid. I vividly remember climbing this huge pōhutukawa tree and making a silent declaration to myself that I would view my life in chapters, and then I clapped my hands and announced the start of a new one had officially begun."
Rockwell on tools for creative reset:
"I like to ride a horse through the forest and pretend I'm not in this timeline for a little while."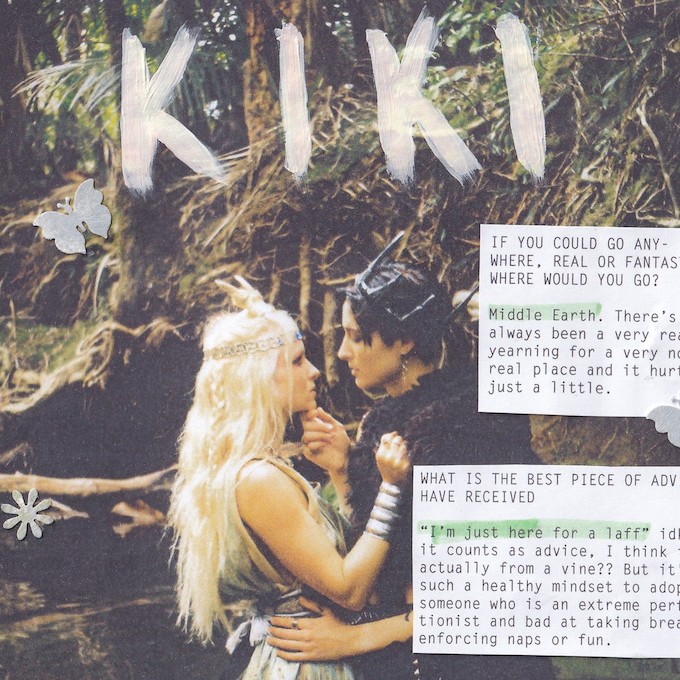 BIC RUNGA X LILLY CARRON
Runga on finding her sound:
"I was obsessed by music from age 11 onwards. My sound was informed by the limitations of my life, I knew I couldn't sing that well technically, so I sang really straight, as straight as possible, but I focused on the content of the lyrics and on finding emotional melody that would speak for itself."
The best advice Runga can offer to other wahine in music is...
"The thing that will help you succeed is the thing that's most unique about you. Be free! Do whatever you want!'"
The Lilly Carron zine is available free from our online store + at the stockists throughout New Zealand below:
AUCKLAND
Go Jo's Vintage
Capitol Cinema
Rockshop K Road
Bestie Cafe
Vixen
Lido Cinema 
Flying Out Records
CHRISTCHURCH
Pepa Stationery
Rockshop
WELLINGTON
Paper Bag Princess
Slow Boat Records
Rockshop 
DUNEDIN
Relics Music
Rockshop
NEW PLYMOUTH
Vinyl Countdown
NAPIER
Rockshop
NELSON
Rockshop
TAUPŌ
My Music
QUEENSTOWN
Rockshop
If you are keen to stock the zine within New Zealand, flick us a message and we can organise getting some to you. 
Listen to Lilly Carron here.
Load next