Interview: 2021 Must-Know - Liyah Knight
Interview: 2021 Must-Know - Liyah Knight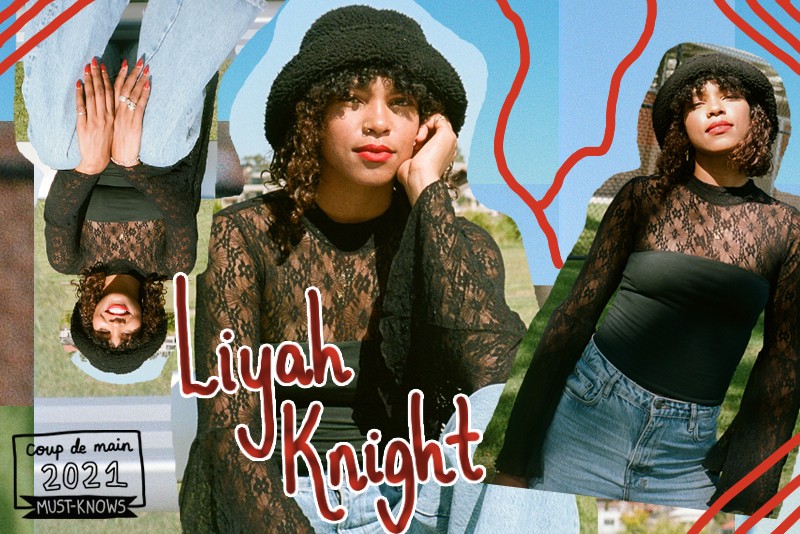 "From a young age I took to writing as a means of expression, a safe haven if you will, in the midst of unpacking and reassembling the way I see myself and the world around me," says Sydney-based Liyah Knight (born: Alliyah Cici Adejoke Fareo) - an introductory statement that speaks volumes about her thoughtful and warm-hearted approach to songwriting.
In 'Yikes' (from her 2020 'Nesting' EP), Liyah opens, "You ain't gotta be the one I run to, baby / You just gotta be the one that runs beside me," going on to establish a firm boundary: "Show me respect or I'ma show you the door." Highlighting the importance of self-love and self-awareness ("because without that you'll always be running to people or situations that can't serve you"), with her empowering words, Liyah is a force to be reckoned with as she prepares to release a second EP this year.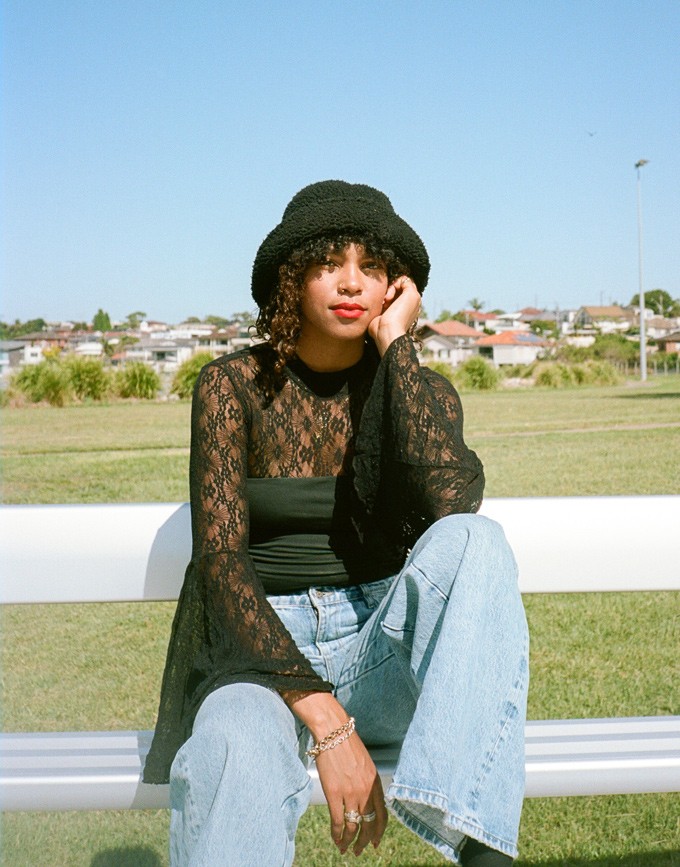 MUST-LISTEN: 'Tipsy', 'Yikes', 'Somebody, You'.
YOU WILL LIKE, IF YOU LIKE: Kehlani, Willow, UMI, Chloe X Halle, SZA, Mahalia, Summer Walker... and standing up for yourself.
COUP DE MAIN: In 'Tipsy' you say: "Never opened my heart to love / It's foreign and I don't wanna fuck this up." Why is love so scary?
LIYAH KNIGHT: Ha! We're going straight to the big questions. I love that. I think love is quite beautiful and is the basis of everything good (and sometimes bad) we do, but it's the accompaniment of vulnerability and a lack of control that can be quite daunting.
CDM: You highlight the importance of self-respect and a partner that treats you as an equal in 'Yikes'. These should be the basic building-blocks of any relationship, but often we settle. Why is it easier sometimes to accept less than we deserve, than to be firm about your boundaries?
LIYAH: 'The Perks Of Being A Wallflower' by Stephen Chbosky has this one line: "We accept the love we think we deserve." I think sometimes we accept less, thinking that we can close the gap between what we deserve and what we're actually getting by overcompensating. There is a plethora of reasons why people do this in adulthood, whether they had familial relationships that saw them working overtime for affection, or had boundaries broken during adolescent years that are yet to be repaired. It all comes back to self-love and self-awareness because without that you'll always be running to people or situations that can't serve you.
CDM: In 'Yikes' you also refer to being described "sensitive" as an insult. How can we reclaim words such as sensitive / emotional / psycho that are often used as derogatory terms towards women, to instead convey more positive meanings?
LIYAH: Sensitivity is what separates me from a rock or a piece of cardboard, and I see it as the only superpower humans have. Calling someone sensitive is just an uninventive way of dodging accountability for the way you make someone feel through your actions. Granted, my feelings are my responsibility, but your actions are your responsibility too. The link between the 'emotional' woman and the 'tough' man is inextricable and dangerous because we're complex; we're not supposed to be one or the other.
CDM: What was running through your mind while writing 'Somebody, You'?
LIYAH: I was on a cloud when I wrote that song with Cy[rus Villanueva] and Ned [Philpot]. I think I finally let my guard down.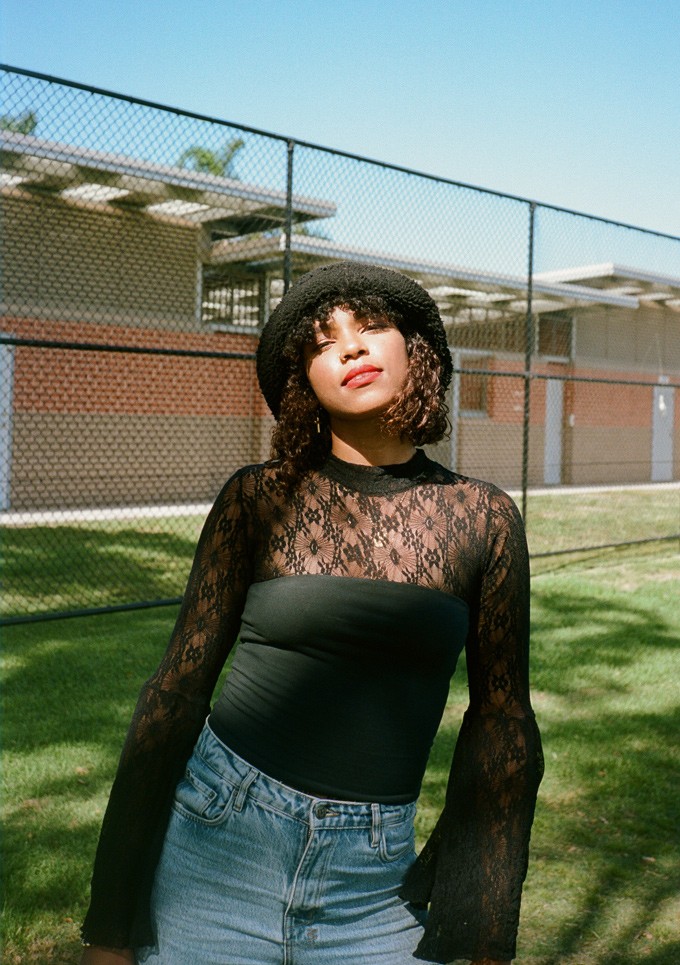 CDM: How does your songwriting process work?
LIYAH: It kind of varies, but usually starts with a topic or mood. The lyrics on 'Mine' were mostly from a poem I wrote in college. The first line of 'Energy' was in my notes from when my science-brain cousin was explaining to me how lightning works, and my song brain likened it to the journey of self-love.
CDM: Do you write your lyrics specifically for the songs, or do you write poems or prose and then evolve them into song-form?
LIYAH: I seldom write with a song in mind when I'm on my own. I usually go into sessions with a bunch of poems and feelings and workshop them from there.
CDM: Lyrically, what's your favourite song that you've written?
LIYAH: Oh that's a tricky one! I'd say this song called 'Riddle' that Cy and I wrote a few days ago.
CDM: What do you think is the difference between a good song and a great song?
LIYAH: How succinct you are. You can say everything you want in 20 words or you can say it in 4. The more you can refine, the more you can fit in.  
CDM: At what age did you write your very first song ever, and what was it about?
LIYAH: I actually would've written my first 'song' when I was about 14. I never sang it aloud, but there was definitely a rhythmic pattern going on there lol. I wrote it as a present for my friend who was getting bullied at school.
CDM: What do you hope for people to take away from listening to your music?
LIYAH: Comfort and empowerment. When you have a moment of thinking, 'Wait, I'm not supposed to feel this way or act this way,' just be kind to yourself and allow yourself to grow from the discomfort.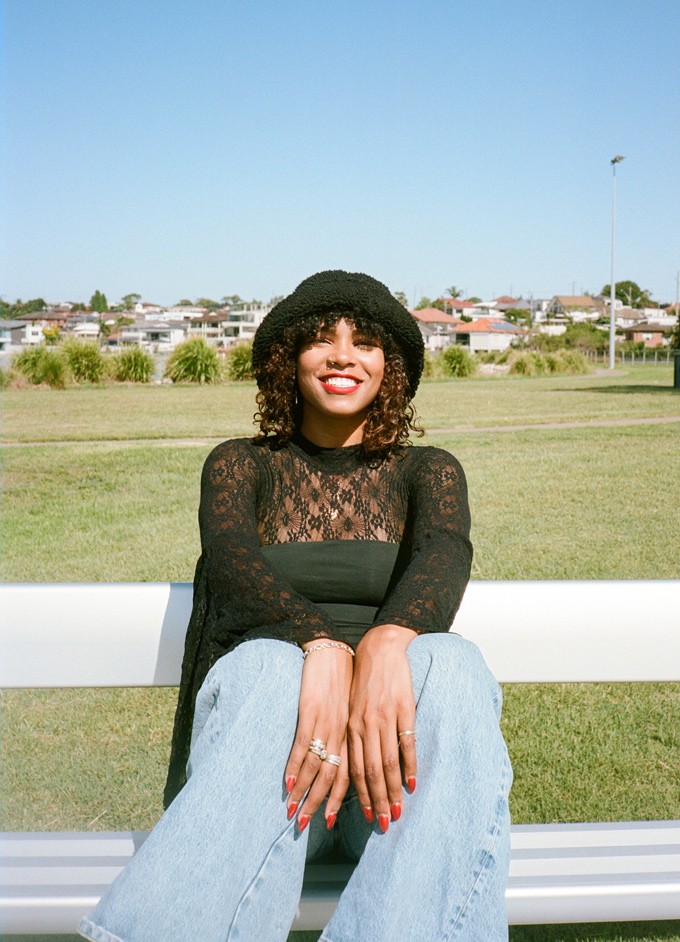 CDM: If L.I.Y.A.H. K.N.I.G.H.T. were an acronym, what would each letter stand for?
LIYAH: I should've chosen a shorter stage name.
Look
Inside
Yourself;
A
Habitat.
Keep
Nothing
In.
Grow freely,
Hold tightly.
The End (Or beginning?)
CDM: What's on your bucket-list?
LIYAH: Playing a show in New Orleans.
CDM: If you could steal one thing without consequence what would it be?
LIYAH: Frank Ocean's unreleased playlist link (I know there's one out there).
CDM: If you were a country, what would be your national anthem?
LIYAH: 'Bad Bad News' by Leon Bridges - big wholesome vibes.
CDM: What are your upcoming plans for 2021?
LIYAH: An EP, picking up from where we left off. Whatever's been going on since 'Somebody, You'.
CDM: You're one of our 'must-know' artist picks for 2021... who are yours?
LIYAH: UK Artist Tora - 'Cavalier' EP is wicked. Hether. The Blossom.
Watch the 'Mine' music video below...
Load next