Interview: Maggie Rogers - choosing her own destiny.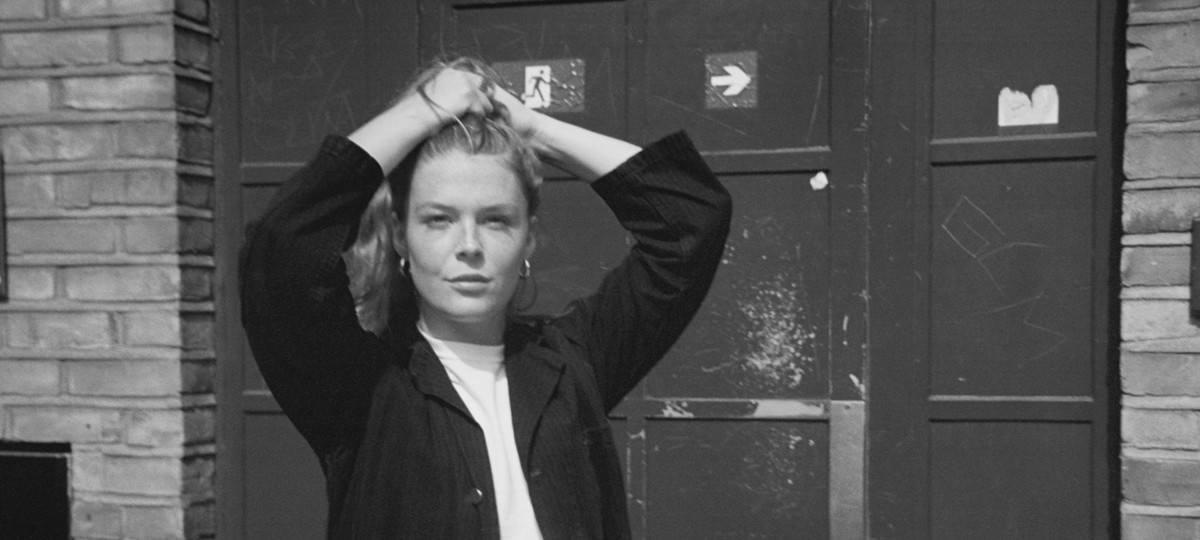 Maggie Rogers is an artist ready to make her mark and, finally, she's able to do it on her own terms.
It feels rather hackneyed and tired to begin the Maggie Rogers story with the video of Pharrell reacting to hearing 'Alaska' that made her - or at least some idea of her - a star pretty much overnight in May 2016, just as she was graduating from NYU's prestigious Clive Davis Institute music school. But it feels important to mention in the context of her imminent sort-of-debut album (she independently released records at the ages of 17 and 20), as it's the aftershocks of that event that Rogers has been dealing with ever since, for better or for worse, and has now put into her music.
Initially frightened and disorientated by the attention, she retreated from the limelight, but she is now on the verge of releasing an album that is her story of re-emergence and deciding "the kind of artist that I want to be," she tells me, "and that I always have been." It was only when the noise died down that she was able to begin to communicate that to the world, and now the world is ready to listen, with her status as a bold and exciting recording artist (and not just a viral sensation) beyond any doubt. In the period following the February 2017 release of her 'Now That The Light Is Fading' EP, made while still at NYU, the Maryland native has chosen to embrace the popstar life, and we're endlessly grateful that she has.
The title of the album, which Rogers has settled on, is being kept under wraps for now, as is a specific release date, but what we do know is to expect the record before the end of the year.
Rogers has already whet our appetite for the LP with two gorgeous lead singles. First came the Rostam Batmanglij-produced slow-burn beauty 'Fallingwater', a song as stunning and unique as the Frank Lloyd Wright house in Pennsylvania with which it shares its name. Accompanied by a visually magnificent and physically expressive video shot in a desert, the song had been gestating since 2016, before its final form reached us in May of this year.
Following that, Rogers gave us 'Give A Little', a breezy, positive, HAIM-esque summer jam written on the day of the 'March For Our Lives' walkout across America, which called for gun control reform in the wake of the devastating Stoneman Douglas High School shooting in Parkland, Florida earlier this year. She manages to extract the optimism and unity from that emotional day of activism for the song, highlighting how dialogue and openness will help us to "get to know each other." And while her music is "not all political," she does use her platform to encourage her young audience to engage in democracy, recently announcing that fans will be able to register to vote in the November midterm elections in the lobbies of the venues on her upcoming US tour.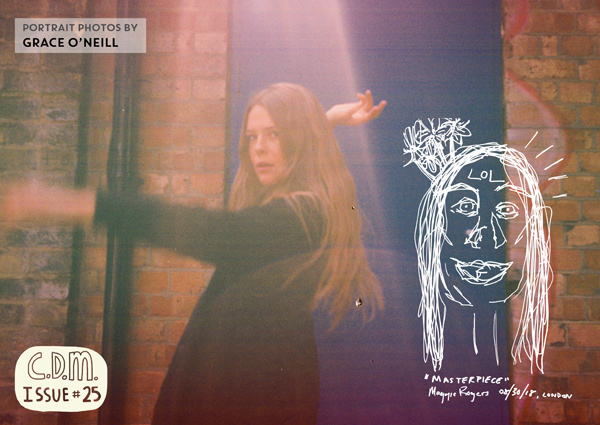 As an artist whose career didn't start on her own terms, she's now taking back control of her narrative and telling the stories she wants to tell, unencumbered by expectations. While most artists use their debut album to share their life experiences up to that point - for Rogers, that would be her first 24 years - she has instead focused on just the last 24 months, the two years during which her life changed beyond recognition. This is a period that began with the spotlight finding her and ended with her choosing to accept the life underneath it.
We caught up with her in London, the morning after the first of her two performances at the iconic KOKO venue. Over a roast cauliflower dish, she discussed the journey that has taken her from unwitting viral hit to a full debut album, the role that politics plays, or doesn't play, in her music, and how she manages to remain creative with such a hectic lifestyle...
People don't realise, when you're onstage, you become someone different because you're on a platform. When you put someone on a platform, they lose humanity for a little while, in this really beautiful way that allows you to transcend, but it can be quite scary. I don't always know if the audience knows exactly how much they're doing for me in that process, that it's really a gift they're giving me.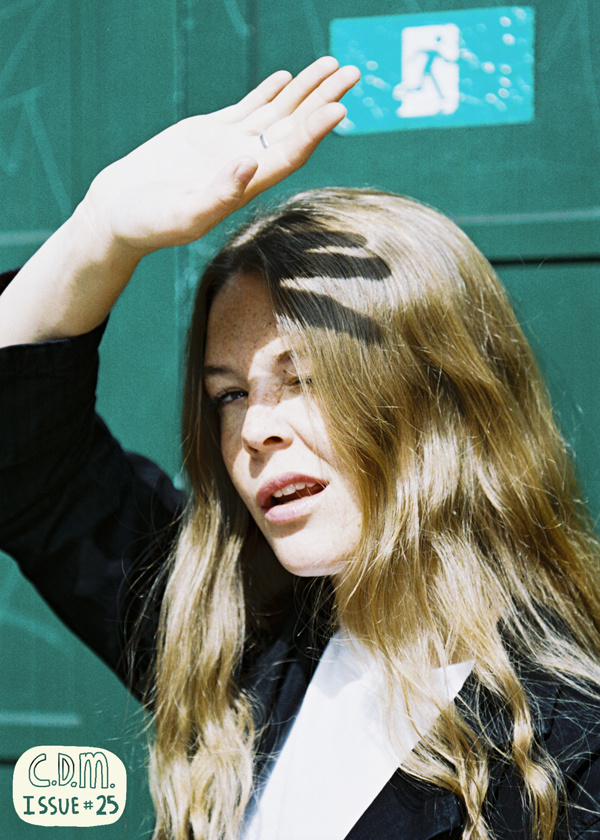 COUP DE MAIN: Your show last night was amazing, it looked like you had a really good time.
MAGGIE ROGERS: Thank you. It was a crazy show.
CDM: We got to hear some of the new songs and they seem quite warm compared to the EP, which to me feels colder. Does that come from the time you're writing them, and your surroundings, or is that only something you look back on later?
MAGGIE: I don't know if I agree with that. Definitely different instrumentation. Different colours, as far as I'm concerned. I definitely always want to be welcoming. I think that so much music and even just the way people message themselves – we're telling our stories all the time these days. Everyone's a storyteller. I feel like so much of it is too cool, or exclusive, or has this level of attitude. I really wanted to write music that I was gonna be stoked to play. That's mostly what it was about. Because I spent so much time touring last time, I just was like, "I wanna make things that can be fun to play."
CDM: 'Give A Little' is a song that's very optimistic, it has a lot of hope in it. Do you find it hard to remain optimistic with the world in its current state?
MAGGIE: I think there needs to be more hope in the world. But I agree with you. Shit is bleak. There's so much darkness and hate in the world, and so much division. Everything feels decisive. But I think people are really working to find the light, and the light is getting stronger. I mean, I make music because it shows people they have more in common than they might think. Because even if you have different perspectives on what you think is the best thing for our economy, you might know what it feels like to be sad. Music brings people together. For me, it's about community. I make this music for myself. It's my way of processing and mental health and all these things, and then I get to a show and suddenly I'm connecting to something that feels much bigger than myself. I'm being held up by this group of people who have this common belief in the emotion of the song. Having the ability to soundtrack someone's life is the craziest privilege. I'm hopeful because I feel like I have to be. There's not any other option at this point. Whatever this is in the world going on right now, this can't fuckin' be it. Like, there's gotta be something else. And if I can be part of making someone's day better and distracting them from all the shit in the world, then that's my place, and that feels like some of the most meaningful work that I can do in my lifetime. There's just gotta be something else.
CDM: Yeah, and it's great that you can bring that optimism to people, and not just at a live show but all the time. Another one of the new songs you played last night, called 'The Knife', seemed to reflect similar themes. I think you said it was about being frustrated at the state of the world.
MAGGIE: 'The Knife' is also about, like, getting drunk and having the truth come out. <laughs> "Beautiful how it all pours out after dark." I mean, it's not all political. I wanted to write about my life, and part of that is this crazy transition that happened in my life and started my career, and part of that is falling in love, and part of that is just being 24 and living my life. So I just tried to reflect that the best I could.
CDM: Yeah, so there's different things we can relate to – both the personal and the political.
MAGGIE: Yeah, and like, the songs mean one thing to me and, that's the beauty of songs, they mean something else to everybody.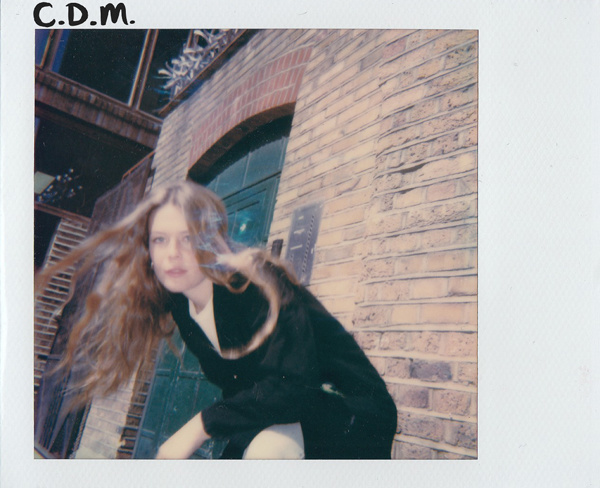 CDM: And another new song, 'Light On', was really cool. You dedicated that to the fans and described the desire to write a song honouring their role in your life. Why were they so important to include in the story of your last two years?
MAGGIE: It just felt like a story I hadn't told yet. I hadn't thanked the audience. I think by the time I got to the end of the record, I realised that this record was actually me actively choosing this thing that scared the shit out of me for so long. The music industry sort of found me really quickly, and it was terrifying and made me feel really overwhelmed and kind of anxious. My life became very public, very quickly, and it wasn't comfortable. But I love doing it, and the record is me saying, "Okay, this scares me, but I'm choosing it, and I want to do this." Because there's nothing I love more than making music, even if the public stuff can be kind of intense sometimes, and so there is no option for me. It felt important to thank all the people that had been there. I had written songs for myself in different situations, and I had written songs for different relationships that I'd had – whether that's with the internet, or Pharrell, or a boy from college, or all these things. And I hadn't written a song for the biggest relationship I entered into last year, which is with my audience. They had been there for me, and every time it was scary, I got onstage and immediately felt held, and immediately felt supported. People don't realise, when you're onstage, you become someone different because you're on a platform. When you put someone on a platform, they lose humanity for a little while, in this really beautiful way that allows you to transcend, but it can be quite scary. I don't always know if the audience knows exactly how much they're doing for me in that process, that it's really a gift they're giving me.
CDM: I think you can tell. On a night like last night, you can always tell in the performer's reaction.
MAGGIE: Last night was fucking crazy! And I felt like such an idiot, I really wanted to get up there like, "What's up, London?!" Just like, I can handle this. I've never had a crowd like that before, and I was so overwhelmed. The whole night, I just felt like a babbling-- I just didn't know what to say. I would just talk and be like, "Waaaaa." And I usually talk so much, talking feels very comfortable, I love words, I'm having a conversation with you, I feel comfortable articulating myself. But I got onstage last night and was like, "I don't… know what… to say… I'd rather sing… This is crazy." It's crazy to be that vulnerable onstage.
CDM: But I think you articulated yourself really well before 'Light On', everyone was really captivated by what you were saying about your relationship with your audience. And in that song, there was a line that stood out to me about people saying you "should be so happy." Does that then lead to you questioning your reactions to what's happening to you, and even feeling less happy about your achievements?
MAGGIE: It was about this time when I was so overwhelmed and so alone and I didn't know what to do, and it was so difficult. People kept coming up to me and being like, "You must be thrilled!" And I was, but also in that context, there's nothing else that people want to hear. I think that is what's so hard – people want this to look like one thing. There's a very easily digestible version of my story, which is this crazy fairytale. That's what people want, I think. It's easy to digest: 'Girl plucked out of obscurity becomes…' And it's really hard. I spend most of life alone making music, and that's very comfortable for me. I became a public figure sort of like, ready or not, here you go. And it wasn't comfortable, and I didn't know for a while if it was what I wanted, and I didn't know if it was what I was going to choose. I just didn't know if it was for me. And I was always going to make music, but I guess it's like, I didn't know how I was going to do that, you know?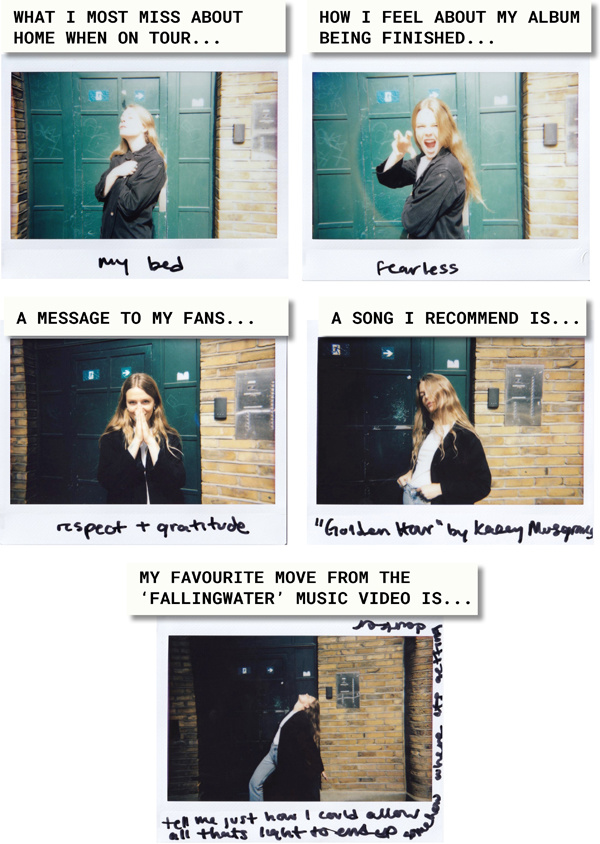 CDM: You've retreated from the limelight a couple of times now, just to look after yourself and get away from the noise of it all. Are those times that you're very present and working, or are you itching to get back into performing?
MAGGIE: No. Writing. I think it takes time to be quiet to be loud. And it takes time also to slow your brain down to figure out how you're actually feeling. You can't figure out how you're feeling and actually write a song about it in fifteen minutes. It takes some time for the dust to settle in your brain to be able to figure out who you are, and where you are, and what story you have to tell. Because on a daily basis, I'm talking to 50 people. It's like, I don't know what I'm feeling! <laughs> I'm a little tired, and kinda hungover from last night, and preparing for the adrenaline of tonight.
CDM: So there's no writing when you're on tour?
MAGGIE: I'm trying to learn it. First time I did this-- It's like any new job, there's so much new information. There was too much input; I couldn't synthesise it and have output at the same time. But now I know the routine. I know what soundcheck feels like, I know what press feels like, so it takes less energy because I'm not trying to figure out what's comfortable for me, or figure out what it feels like. I remember I tried to host journalists. It was like I was throwing a cocktail party every night, like, "How are you? How are you?" Really worried about people's judgement. And now I realise we can just have a conversation and we don't have to be friends afterwards. <laughs> You know? We might be!
CDM: It's fine, we don't have to be… You said something really interesting in an interview about albums and release patterns and models, and trying to unlearn some of the ways we've traditionally released music. So all considerations of labels and that aside, is there a perfect way you'd like your music to come out?
MAGGIE: I like albums. But I wish that when you listen to an album, it was required of you to listen to it three to five times before you said anything. When you engage with the body of work, you have to commit to it, because I don't think it can necessarily seep in in one listen. The Ariana Grande record ['Sweetener'] for me has been a really good example of that. The first time I heard all of those songs – the singles too – I was like, "Ah, whatever." And then I kept listening. 'No Tears Left To Cry', the first time I heard that, I was like, "I don't really like this, whatever." And now I'm like, "That song is awesome," but I wasn't into it at first. Sometimes it just takes time. If you listen to it three times and you're like, "Not for me," it's like, cool, I don't care. But we're such passive listeners. But every artist wants you to read their book three times and write a paper – it's like, whatever.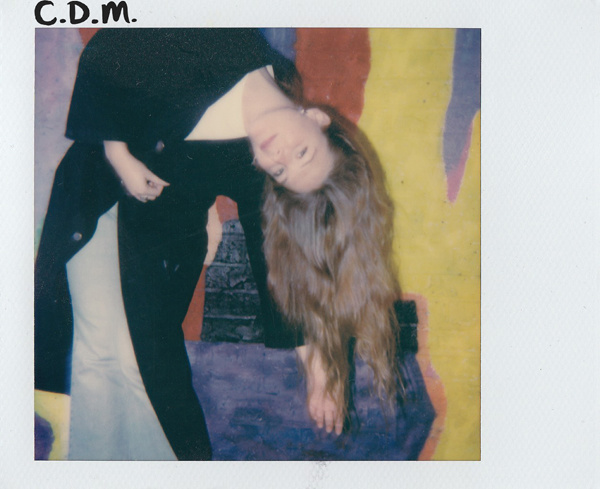 CDM: I think a lot of albums will breeze past on a first listen, and even if the songs don't actually sound similar, you won't pick out the differences between the tracks.
MAGGIE: You won't spend time with it. And the hard thing too is, I wish that there were separate platforms for all different kinds of music. A mixtape is a completely valid and really exciting form of music, but having it on the same platform as an album is hard because they require different things. You can create a mixtape of twenty songs and be like, "Here it is!" But there's different contexts to how both of those things are being created. It doesn't mean one is better than the other – people should be able to use whatever format best helps them express themselves. If I wanted to write a song every day and make a mixtape, great. But maybe only one of those songs should go on the album.
CDM: You worked with Rostam on 'Fallingwater', and he's a fantastic writer and producer. Did he write on the song or just produce it?
MAGGIE: He was in the room when I wrote the outro. But I wrote the rest of it by myself, and then we worked on producing together.
CDM: Do you know what it is about him that makes him such a prolific collaborator with so many incredible artists? Is there a magic that he has in the studio?
MAGGIE: Rostam… <puts her hands over her heart> Working with him was the most amazing thing, because I grew up on his music. My first band was banjo, cello and violin, and we used to cover 'Walcott' in high school. I remember working out the string arrangements. My musical foundation is so formed by him that it's amazing to then sing and work with him. I'll sing something and he'll be like, "Oh, I like that." I'll be like, "Yeah, I learned it from you!" It's crazy. And then especially to work on production with him. I just learned so much. He only does things he really cares about, and he's meticulous. There's been seriously 60 versions of 'Fallingwater', and I know every little piece of it. Every piece is deliberate. It's not like we just made this part one day. It's like, we made six parts, and then we tried them on, and we lived with them all, and then we cut out the second verse, and then the first chorus was twice as long, and then there was no outro. It's so purposeful. He's so in love with the work. He's not concerned about money, he's not concerned about time. He really puts the art first, and I think you can tell. His work has a quality and a transcendence. It also helps communicate emotion in a way that, like, he's right with you. And he pushed me – I didn't know I could sing like that. I wrote that melody line, and I was like, "I can't do it."
CDM: The one at the end, the high bit?
MAGGIE: Mmm-hmm. I was like, "Dude, I can't sing it every night, it's not gonna work." And he was like, "Try it." I sang it and he was like, "Do it again. You can do this." I mean, he really pushed me, and it opened up this whole new thing in my voice that I didn't know existed before.
CDM: Are there other tracks on the album that he's worked on, or is it just that one?
MAGGIE: Just that one. But we've made other stuff before, maybe it'll come out later.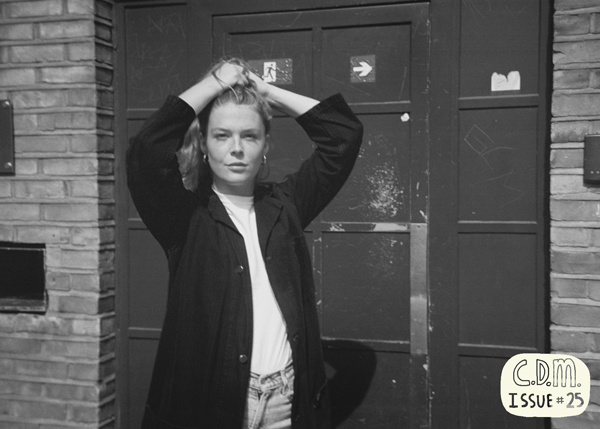 CDM: You haven't performed in New Zealand yet, but do you know if you have any plans to play out there?
MAGGIE: Soon. Next time I come to Australia, New Zealand will happen, on the record, but I don't know when. I've seen some question marks in my calendar. I will get there before the [Northern hemisphere] Summer [2019]. I'm so excited to come to New Zealand, it seems like the most beautiful place in the whole world. I'm someone who's charged by scenery, and New Zealand's got it. Maybe I'll try to plan some vacation time while I'm there.
CDM: That would be amazing. And you've been here in London quite a lot recently, haven't you?
MAGGIE: It's crazy. I love London. It feels a lot like New York. It's weird because I lived in New York for five years, but nothing's happening in New York right now. I mean, fashion is, but music-wise, it's not happening. I've spent most time between LA and London, but I have more friends, and am living, sometimes, in LA, whereas London is usually for work.
CDM: And you mention an experience in London and Paris in the first verse of 'Back In My Body'.
MAGGIE: Yeah, I had a really tough European tour when I was first starting and almost went home, because I just mentally wasn't doing well. And that's what 'Back In My Body' is about. It was really hard.
CDM: It must be really great to then come back here after that challenging experience and have a London show like that one last night.
MAGGIE: It was actually really interesting last night, because a lot of these songs are about panic and having a really hard time with [mental health], and it was actually kind of hard singing them last night because I was so happy. I was so happy last night that some of these songs and stories about me struggling with this stuff didn't actually feel like they were resonating with me so much, because I've already moved through it. But that's the thing about music, I write it to heal. I had this really tough time, and at the same time loved it, made a record about that experience, and now I feel at peace with it. I feel like I've reclaimed it for myself, and I'm so excited for this record to come out because it feels like it's really me saying, 'Yes,' and planting my feet down and being purposeful about like, I'm gonna do it, I'm gonna go for it, and like, here we go. And it's on my terms. And this is the kind of artist that I want to be and that I've always been and that I am. That is really exciting. Since I wrote the record, I'm in a different emotional place, which means it's time to start making the next one, maybe.
CDM: So have you got time allotted once this record's out to take all of the feelings you're feeling now and use them to work on new music?
MAGGIE: No, but I'm sort of going crazy without a project. This is what I'm saying, my goal for this year is really to learn how to write on the road. But I think it's just something you have to make space for. Like, I have to tell my team, "These three hours, I can't do press because I need to mediate and play guitar." And having people being okay with me making time for my art.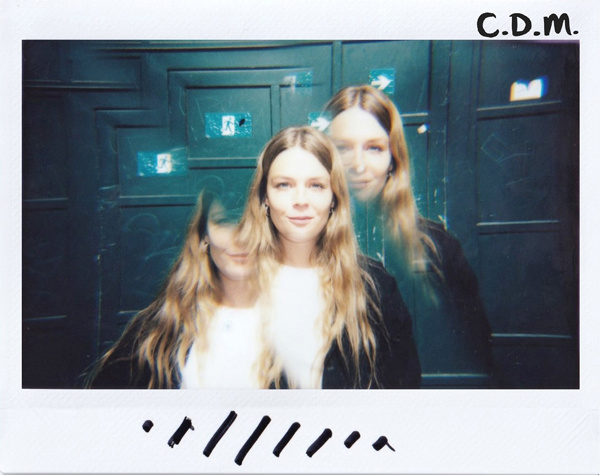 CDM: And half an hour is not enough.
MAGGIE: No! Because you have to make yourself vulnerable, and that's not something you can do instantly. And it takes me a while to build back up my barriers – and not even that I have a barrier, but I always think about interactions as some balance of personal and impersonal energy, and you have to find what's comfortable. Maybe it's 70-30. I feel like you should never be 100% personal, but with your partner or loved one, maybe you're like 90-10. And with you and me interacting, we're probably, like, 70, 80% impersonal. But because it's an interview about my life…
CDM: You have to give a lot over! And I don't have to give very much.
MAGGIE: Yeah, exactly. Learning how to do this stuff and not be totally emotionally, physically, energetically drained at the end of it has been the win. You know, this is my second year out of college! I'm learning how to do my job! <laughs> It's very normal in some ways. I graduated from college, got a new job where I had to make new friends, in a new city, and it was kinda scary for a while. That's like a classic tale. It just looks a little different.
CDM: Exactly. You just have to put yourself on a stage in front of a thousand people.
MAGGIE: Yeah, you know, no big deal!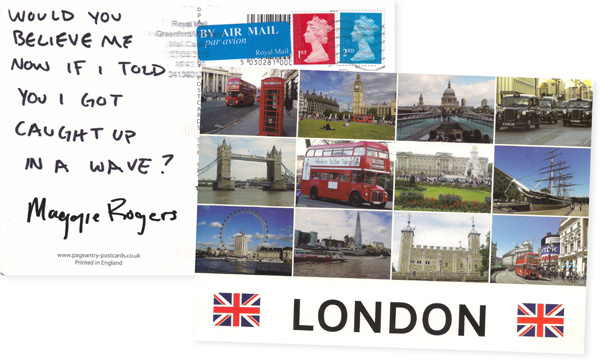 Watch Maggie Rogers' music video for 'Give A Little' below...