Review: Maggie Rogers - Powerstation, June 2019.
Review: Maggie Rogers - Powerstation, June 2019.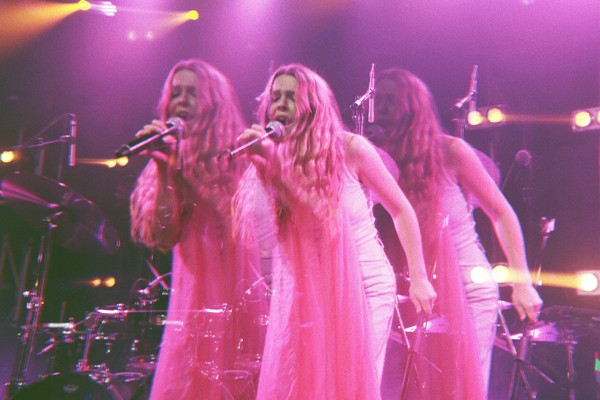 Maggie Rogers has an unmistakable magnetism about her, and all those that were drawn into her sold-out show last night at Auckland's Powerstation can attest to that energy. Preceding her appearance on-stage, ABBA's 'Dancing Queen' blared on the overhead speakers as her band began to walk onto the stage, before Rogers came on, opening with 'Give A Little'.
Instantly, and for the rest of her performance, the audience was cast under a spell, entranced and enthralled by every word and melody to come out of her mouth. It was her first ever show in New Zealand, and the sold-out crowd made sure to show her they'd been waiting, singing along to every song on the set-list, from the older EP songs like 'On + Off' and 'Dog Years', as well as newer album songs like 'Burning' and 'Say It'.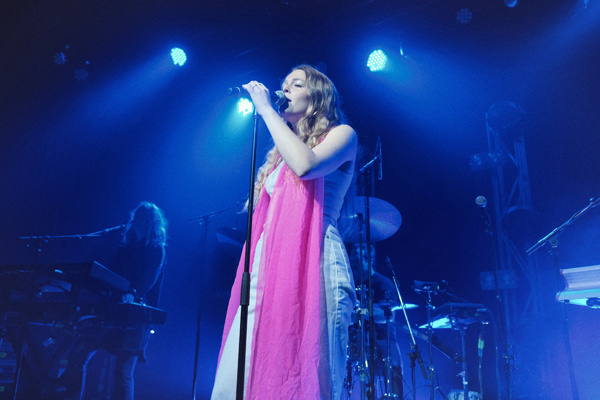 Whether she was twirling around in circles, donning a cowboy hat, or dramatically using her long pink scarf as a dancing partner, Rogers was spellbindingly good, with songs like 'The Knife' and 'Overnight' feeling even more powerful in a live setting than they do on her debut album.
Towards the end of the show Rogers gave a heartfelt speech about her journey to where she is today - taking us back to a thirteen-year-old Maggie in Maryland, writing songs in her bedroom about boys who'd broken her heart. She described her debut album of last year 'Heard It In A Past Life' as drastic and intense, and went on to say she wants her shows to feel like a space for that vulnerable music to be showcased in a space that feels safe - and exactly that was proven throughout her performance.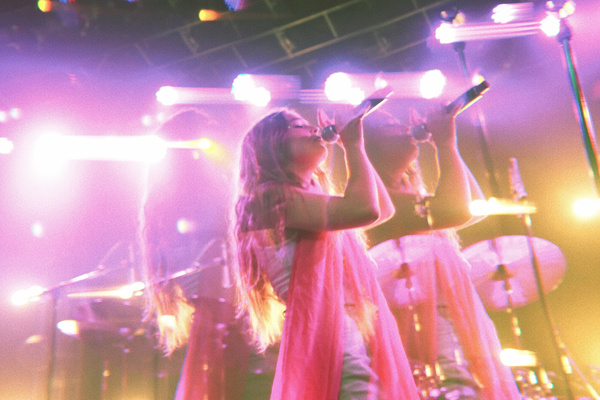 During any particular song I would look at a different audience member who might've been singing the words back at her, dancing like crazy, having a night out with their best friends, and it was clear to me that Rogers' music speaks to so many different souls. Returning after 'Fallingwater' for an encore, Rogers performed a stunning a cappella version of 'Color Song', during which the crowd was completely silent and respectful, letting Rogers' powerful voice ring out in the venue without the help of a microphone.
Set-List:
Give A Little
Burning
Say It
Split Stones
On + Off
Dog Years
The Knife
Retrograde
Light On
Past Life
Overnight
Alaska
Back In My Body
Fallingwater
Encore:
Color Song (a cappella)
Load next