Coup De Main x NZ On Air | Anna Coddington
Coup De Main x NZ On Air | Anna Coddington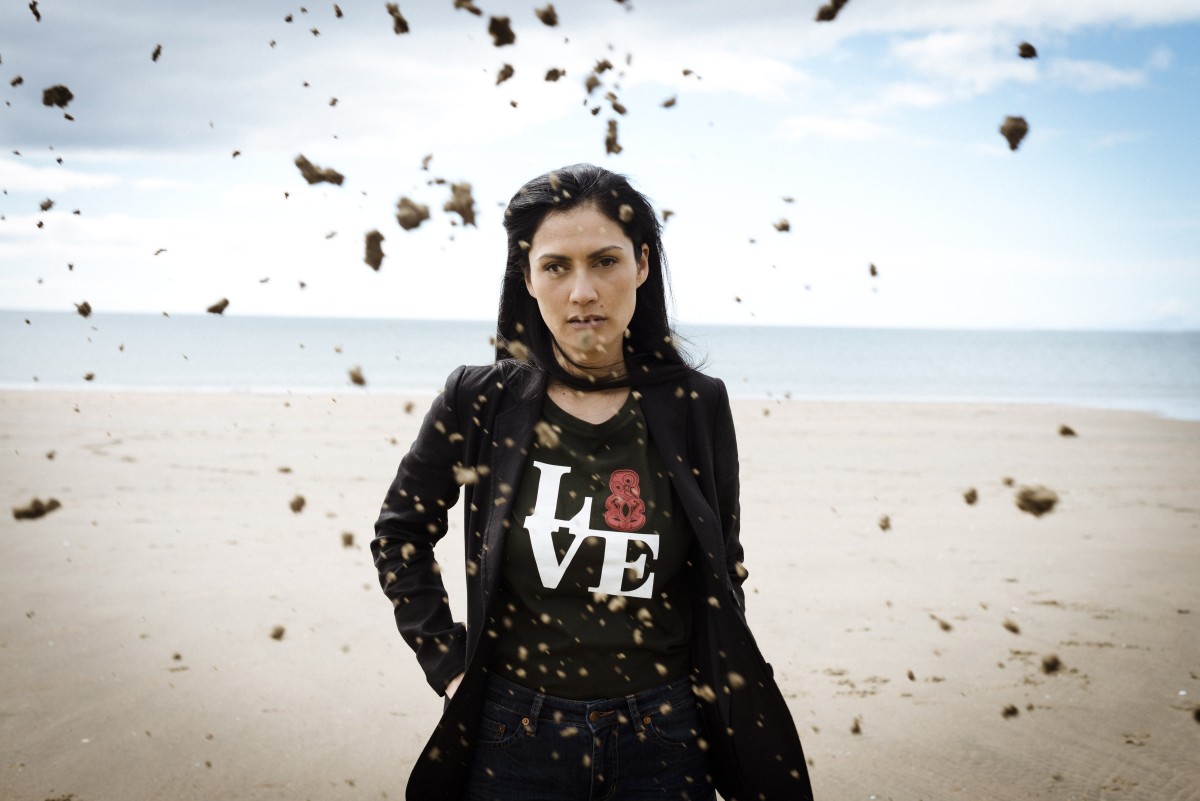 Around the release of her new album 'Luck/Time' - out now! - we spoke to Anna Coddington about recording her third album at home, her songwriting process, and the fact that she recorded a cover of 'Men In Black' for an Air New Zealand safety video…
COUP DE MAIN: You recorded most of 'Luck/Time' in The Attic - which is literally your home's attic. Did you find both pros and cons from recording at your own home?
ANNA CODDINGTON: Yes definitely. Pros = not paying by the hour/day so being able to take as much time with each thing as I wanted; no travel time; plenty of cups of tea and food in the fridge; no-one to judge if I worked in my trackpants and ugly studio jacket (I have a very ugly studio jacket but it's so warm and comfy). Another big pro was just being able to try out ideas without anyone else hearing them! So, if a big risk sounded awful no-one need to know, but if it worked I could keep it. Cons = being able to take as much time with each thing as I wanted! Possibly would've all happened faster with more temporal/financial restrictions lol; no objectivity - I could (and did) noodle away on something for much longer than I needed to, but that's fairly common with self-production I think. There were also some technical limitations - I only used three different microphones at home but those kinds of restrictions can be as much a pro as a con.
CDM: The album was mixed by Djeisan from Leisure - what made you decide to work with him on this?
ANNA: I was a Leisure fangirl from the get go and one of my friends had recommended Josh Fountain (also in Leisure) for mixing so I got in touch with him and he said, "Actually, Djeisan is your man." I listened to some other stuff he had worked on and asked around a bit then talked it through with him and decided to try it out and I am SO glad because he achieved exactly what I had hoped for in mixing. Couldn't be happier with the mix.
CDM: I really love 'Apples', it's so groovy! How did the songwriting process for this particular track work?
ANNA: This was the last song I wrote for the album and is kind of the zenith of the sound I was heading toward over the process of writing the album in a way - simple, groovy, etc. It started with the bassline over a simple drum sample which we replicated pretty closely and everything followed pretty easily from there. The chorus is deliberately overwrought and the whole melodramatic vibe of the lyric is kind of tongue-in-cheek but emotionally serious lol.
CDM: Does most of your songwriting happen the same way each time, or does it tend to differ for each particular song?
ANNA: My songwriting used to happen the same way each time, but now my favourite thing is to try writing songs from all different angles. So, some of the songs on the album started with drum patterns, some with melodic ideas, some with basslines, some with guitar-parts. I think the most consistent focus on the record though is in melodies and basslines.
CDM: The album packages include a partnership with Trilogy Skincare - what made you decide to tie these two parts of your career together?
ANNA: It basically came about through my label Loop. Mikee (from Loop) knew some people there and he was looking at potential sponsors for the album and tour. That sort of thing is not new in the music industry, but it was new for me and it's been a real blessing because the kind of money you can make from your recordings in terms of sales/streaming these days is laughable. I was lucky to get NZ On Air funding for some songs but even beyond that I put so much into the album - time, money, feelings - that the idea of a label putting more money into its release and me having to recoup it was crazy. So he approached Trilogy about being sponsors because they seemed like a good fit - nice stuff, fair trade and environmental vibes, etc - and they came back saying, "Hey great, but also we actually need a new brand ambassador to be the face of our new campaign," so it worked out even better than planned.
CDM: Our column is all about New Zealand music, so what other NZ artists are you loving at the moment?
ANNA: Leisure (as discussed), Weird Together, Mel Parsons, Lips, UMO, Miloux, A Girl Named Mo, Terrible Sons (those last three are playing supports on the release shows! So excited).
YOU WILL LIKE MY MUSIC, IF YOU LIKE... Feeling the feelings.
WATCH THIS VIDEO, BECAUSE... I made it myself and it took ages.
MY TOP FIVE MUSICAL CRUSHES ARE... Prince, Bowie, Neil Young, Radiohead, Beyoncé.
YOU KNOW YOU'VE MADE IT WHEN... Any of the above ask you to collaborate. I haven't made it yet.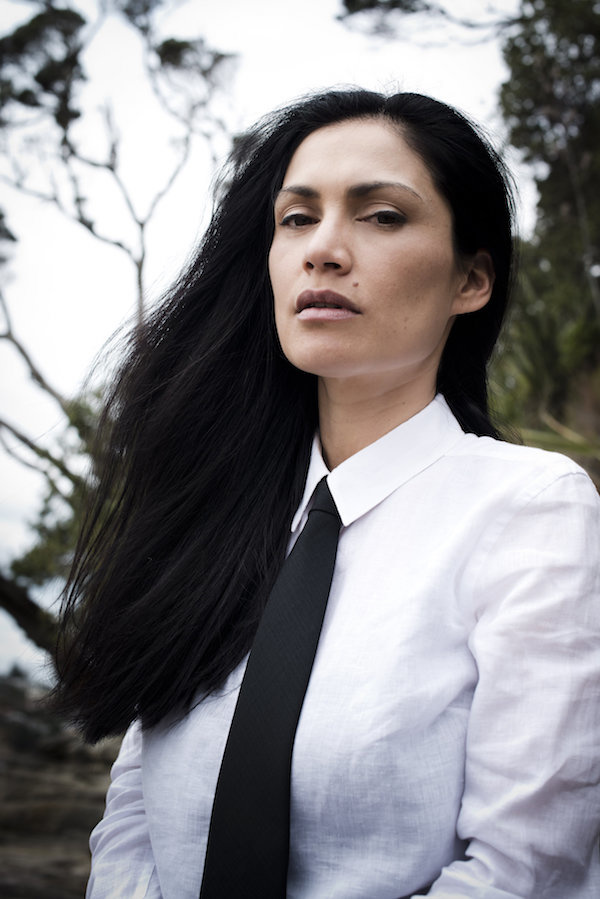 CDM: If you were to curate your own music festival, who would you want to play and what would the festival be called?
ANNA: Honestly, I feel like the coolest thing for me right now would be to just make it one with all my mates who I never see 'cuz most of us have kids now and between that and work we just can't even see each other ever, so it's mostly a roll call of my bijshes: Julia Deans, Anika Moa, Tami Neilson, Flip Grater, L A Mitchell, Ria Hall, Lips, Amiria Grenell, and maybe a few token dudes, and Kara Rickard from George FM (my best mate since we were 5) can MC it and we can all get paid heaps and swan around like divas for a day drinking wine and jumping up on each other's tunes. The festival is called, 'I Am Having A Great Fucking Time'.
CDM: What's the most despicable thing you've ever done?
ANNA: Does anyone remember the Air New Zealand safety video with the All Blacks and that awful version of 'Men In Black'? I sang that. Sorry.
CDM: If you could pick any five people (living or dead) to be in your entourage, who would you choose?
ANNA: Oooooh. Jesus to turn water to wine, Ricky Gervais for the lolz, and the other 3 I guess are my boyfriend and our two sons 'cuz then I could see them all the time, but Jesus and Ricky could take turns looking after the kids.
CDM: Who is your most famous fan?
ANNA: Probably Anika Moa now that she has her own TV show.
CDM: What is your spirit animal?
ANNA: Cat.
CDM: How long could you go without talking?
ANNA: I feel like not talking would be living the dream at this point in my life, but I would probably only last a few days in reality.
CDM: If you could steal one thing without consequence what would it be?
ANNA: Heaps and heaps of money.
CDM: What is the most heroic thing that you've ever done?
ANNA: I often tell strangers off for littering.
CDM: Have you ever written a love letter?
ANNA: No, only love songs.
CDM: What is your first proper memory, ever?
ANNA: Hazy images of the garden at the house we moved out of when I was two.
CDM: Stretch your right arm out as far as you can reach, what can you touch?
ANNA: The remote control. I'm watching 'Transparent'. It's very good.
For more Anna Coddington, check out:
facebook.com/AnnaCoddingtonMusic
twitter.com/AnnaCoddington
youtube.com/user/AnnaCoddingtonTV
Watch the 'Apples' music video below…
Load next