Interview: Cut Off Your Hands on their return to music + playing Laneway 2017.
Interview: Cut Off Your Hands on their return to music + playing Laneway 2017.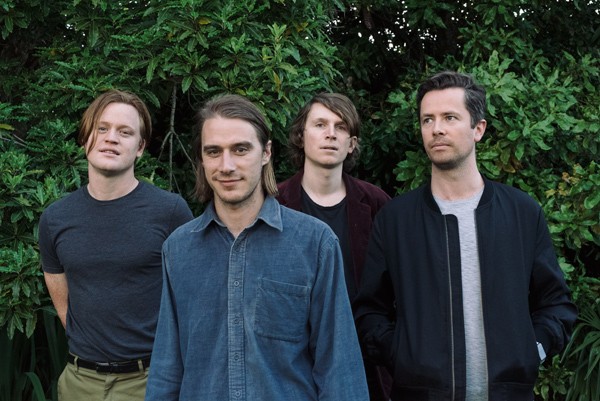 2016 marked an exciting time for fans of Cut Off Your Hands - they were announced to play Laneway Festival for 2017, and at the same time announced their return to music in general, with 'Hate Somebody' being the first song we've heard from them in five years.
Their performance at the festival next year is set to continue this momentum, with more new music on the horizon too.
We spoke to Nick from Cut Off Your Hands about playing Laneway, their upcoming new music, and the importance of visuals in their music…
COUP DE MAIN: We're super excited to see you guys at Laneway Festival! For those who haven't seen you live yet, how would you describe your live show?
CUT OFF YOUR HANDS: Cut Off Your Hands crowds are pretty great – we love to get amongst them, and so that usually means either us performing a lot of the show in the audience, or conversely the audience spending a lot of the show up with us... either way is a good 'ol party time! We haven't yet decided what set we will play at Laneway, but there's heaps of new songs, so hopefully a bunch of those.
CDM: What other artists are you excited to see at Laneway next year?
CUT OFF YOUR HANDS: We really like a lot of this line-up – I listen to a lot of Floating Points' radio shows and mixes, as well as his records, so he's my biggest must-see, and for nostalgic factor, Refused ('The Shape Of Punk To Come' was a massive record for me and a lot of my friends and their bands round the time we started Nova Echo/Shaky hands, and I've never seen them before). Also excited to for the awesome local bands, Fazerdaze, and Yukon Era ☺
CDM: 'Hate Somebody' is such a bold return statement to music after five years - I love the commentary on living and society. Do you have thoughts on where Auckland will be in another five years?
CUT OFF YOUR HANDS: Hmmm... that's not an easy question – instead of seeing it continue to sprawl out towards Hamilton (as we appear to be doing), I would like to see us build up and more densely. If we can do this in a way that creates community/neighbourhood hubs, we can learn to live/work/socialise in closer proximity (we don't all need a ¼ acre backyard). There are plenty of great cities to view as precedents – I don't understand why we persist with spending so much on motorways, it is so frustrating!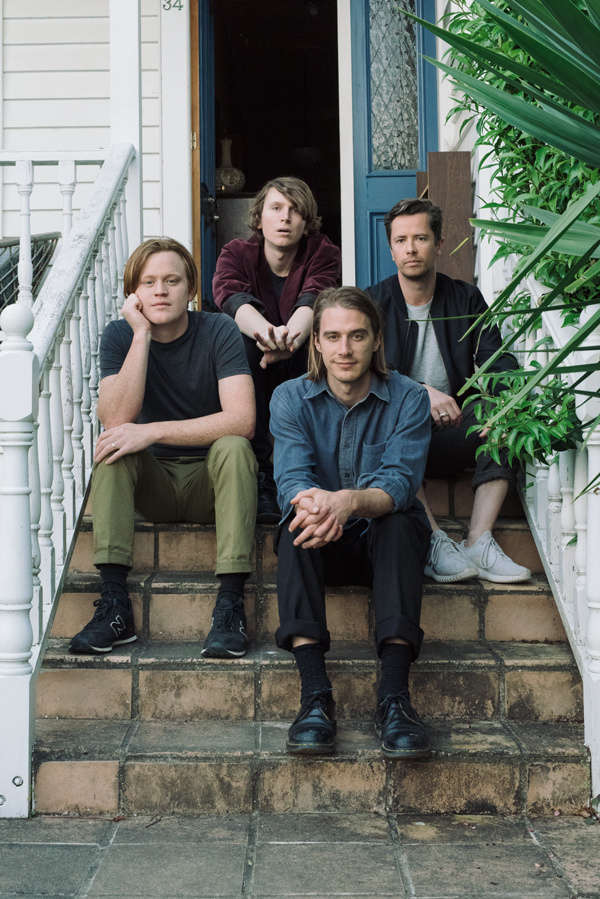 CDM: The visuals seem really important to the new song too - I love what Joel Kefali has done. How do you find the visual representation of your music important?
CUT OFF YOUR HANDS: Joel is great - we began together, him doing his first clips for our first songs, and he's produced almost all of our visual stuff since (from merch and sticker designs, to single, EP and album art as well as videos) - we give him free reign. He is a creative guru who just unleashes all sorts of goodies and we get to pick and choose from a whole bunch of his awesome options every time. With Joel it's like he's tapped into some strange psychic acid-fuelled creative impulse which he can access at any time... the fact that he is one of the cleaner living people I know, makes that impulse even more astounding.
CDM: Who is your most famous fan?
CUT OFF YOUR HANDS: B(+) Grade Film Director Robert Rodriguez ('From Dusk Til Dawn', 'Sin City', 'Deathproof', etc)
CDM: Do you believe in magic?
CUT OFF YOUR HANDS: Yes.
CDM: What is your spirit animal?
CUT OFF YOUR HANDS: Sloth.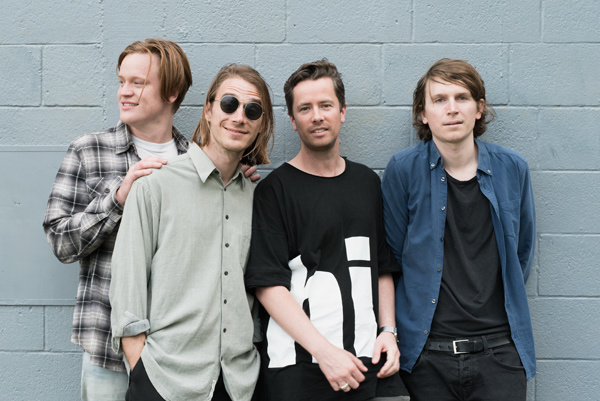 CDM: Have you ever written a love letter?
CUT OFF YOUR HANDS: Yes.
CDM: What is your first proper memory, ever?
CUT OFF YOUR HANDS: Telling my dad I'd pooped my pants when I was three – maybe I just remember it though 'cuz my uncle caught it on video as I came out of the loo with the poopy pants…
CDM: Stretch your right arm out as far as you can reach, what can you touch?
CUT OFF YOUR HANDS: A box of unopened Cadbury favourites chocolates a group of school students gave me for having them intern at my work.
For more from Cut Off Your Hands, check out:
facebook.com/cutoffyourhands/
cutoffyourhands.bandcamp.com/
youtube.com/channel/UCliTSlZZHRWl-BW_SHgAYPg
Listen to 'Hate Somebody' below…
Load next