Interview: Randa and Half.Queen discuss diversity, visibility, and Milk & Honey Festival.
Interview: Randa and Half.Queen discuss diversity, visibility, and Milk & Honey Festival.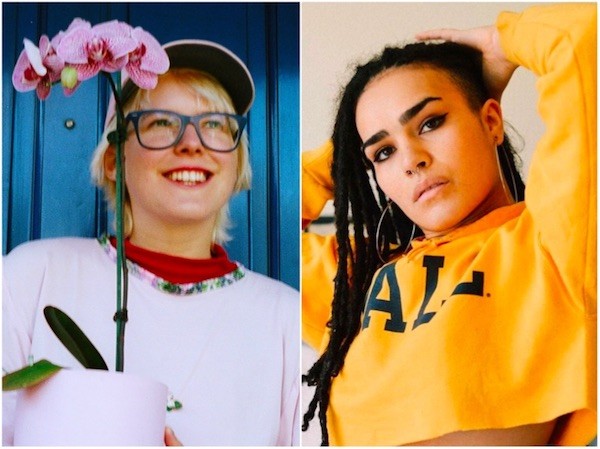 This Friday, March 8th, on International Women's Day, New Zealand will celebrate with Milk & Honey - a brand new festival which will span three cities, four different venues, and over twenty different artists.
The brainchild of Lani Purkis and Teresa Patterson, the inaugural event aims to create a safe, inclusive, respectful live music experience, while at the same time showcasing the talented women who work in the music industry.
Ahead of the festival next week, we asked HALF.QUEEN (real name Shaki Wasasala, known for her unapologetic and empowering DJ sets) and Randa (real name Mainard Larkin, a non-binary trans person who has spent the past few years honing their sound with recent releases 'Angel Boy' and 'Fashion') to ask each other a few questions - check it out below…
RANDA: You run and co-host a new night called 'FILTH', (alongside JessB) which focuses on prioritising the QPOC club night experience. Why was creating 'FILTH' important to you?
HALF.QUEEN: Creating FILTH was hugely important to Jess and I as it's a necessary space in Auckland. After going to similar parties overseas, we wanted to create that culture and create a fun, safe space here with our friends. It's a place where we make the rules, we play the music and it's for us, by us.
RANDA: Who were your biggest influences growing up?
HALF.QUEEN: My biggest influences were my mum, and other women who balanced the feminine and masculine in the entertainment world: Lady Gaga, Madonna, Beyoncé etc etc.
RANDA: What do you listen to in the morning?
HALF.QUEEN: Typically I'll listen to a DJ set from someone I admire (bambii, Mina, br0nz3_g0dd3ss) or a podcast that drags me (the Read) or a podcast about true crime (My Favorite Murder).
RANDA: What's the best thing about being a DJ in 2019, and the driest?
HALF.QUEEN: Best thing about DJing: it's a performance and storytelling outlet for me and it's cool to have a job where I'm always trawling the internet for fresh tunes and sounds. Worst thing about DJing: dealing with the patterns of music and club culture in Aotearoa. The ignorance around music in mainstream audiences!!!! Phew chilllayyyyy *eye-rolls for centuries*
RANDA: Favourite breakfast situation? (Please feel free to touch on indoor/outdoor setting, music, ambience... art design, lighting etc. whatever details feel important to you.)
HALF.QUEEN: Fave breakfast situation: Ultimate breakfast sitch up would have to be some sort of island situation, waking up with a lover of some sort, every kind of fruit, fried chicken and waffles, 12 different beverages, maybe some cereal (froot loops or oreo o's) with a dancehall playlist of mine in the background etc etc. I could go on about this for a while.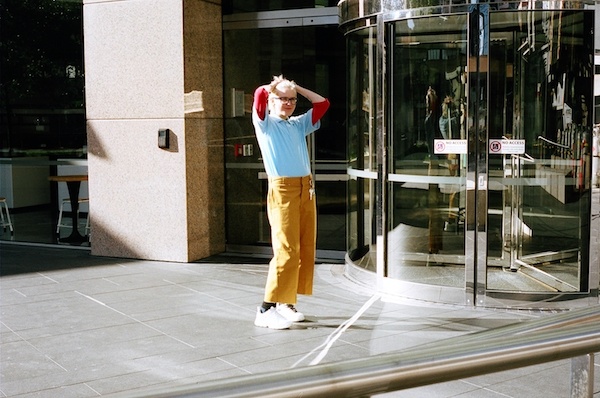 HALF.QUEEN: What has been your biggest adversity in regards to the music industry in Aotearoa?
RANDA: Around the time my earlier songs and videos were getting noticed, I realised I was trans. I was doing a lot of media for the first time, going into radio, while coming out to my closest friends and family. It was a strange time but ultimately made me realise the importance of working alongside likeminded people. Being misgendered a lot in the early days was hard, I remember a journalist calling me and trying to ask really personal questions about medical stuff. It was weird! Some people were very open and receptive though. I'm privileged to have a solid support network around me.
HALF.QUEEN: How does visibility of LGBTQ artists have an effect on your artistry?
RANDA: It has a huge impact. It feels like the possibilities are being broadened - being queer once held artists back in a lot of different ways, or was a headache at the least because so many people didn't get it or just wanted to make a big thing out of identity... like trivialise it or something. These responses overlook an artist's body of work. The more visible LGBT, Queer and Intersex artists are in creative industries... the more we can invest energy into creating sick content, we can support each other, and spend less time justifying our identities.
HALF.QUEEN: Who are your favourite inspirations regarding visibility and representation (in any industry)?
RANDA: Darren Young (former WWE Superstar), Mykki Blanco, Le1f, Tig Notaro, Margaret Cho.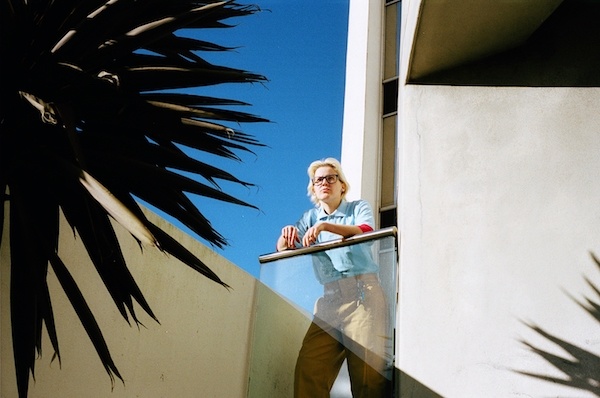 HALF.QUEEN: Top five tracks you listen to when getting ready to gig/party?
RANDA: Yaeji - 'Raingurl', Penthouse Penthouse - '69 Camaro ft. Bobby Saint', Justin Bieber - 'Never Say Never' (movie version), Jaden Smith - 'Icon', WWE theme songs (lol yes I like wrestling).
HALF.QUEEN: How can allies support LGBTQ artists in an effective and authentic way?
RANDA: Listen and hear out other's experiences without prying. If you like to go out, choose to attend shows which have diverse line-ups. If you feel like particular events or promoters are failing at this, say something! Don't stop asking questions and challenging what isn't right. Encourage your peers to be receptive, not defensive.
HALF.QUEEN will play at Milk & Honey's Wellington event at 121 Club, and Randa will play at Whammy/Wine Cellar - click here for more information on the festival.
Watch Randa's 'Fashion' music video below…
Load next