Interview: 2020 Must-Know - Raissa
Interview: 2020 Must-Know - Raissa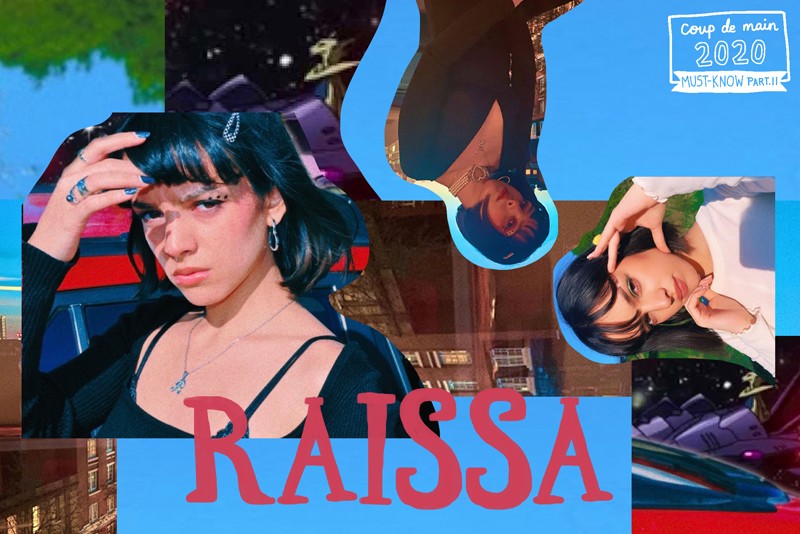 Since emerging in January with her debut single, 'Bullying Boys', 22-year-old London-based Raissa made a bold statement with the song that she describes as her "being fully honest and vulnerable about the cost of being a girl who isn't going to make herself small, or big, or anything really, for anyone."
Following it up with the equally as enchanting releases 'Valentine' and 'Angel Energy', the 22-year-old multidisciplinary artist is currently based in London (and grew up between Kuala Lumpur, Beijing and Sydney), with a debut EP on its way soon.
Creatively in control of her entire project, Raissa has directed and edited each of her music videos so far, and feels power in that complete freedom, sharing: "I know exactly who I am, I feel powerful and my heart and life are full of love and creativity."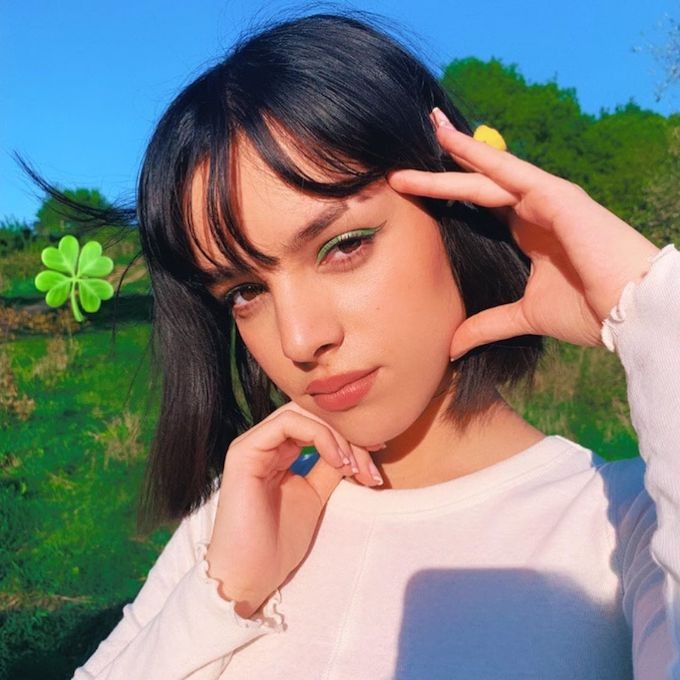 MUST-LISTEN: 'Valentine', 'Bullying Boys', 'Angel Energy'.
YOU WILL LIKE, IF YOU LIKE: Allie X, Dua Lipa, Marina, Carly Rae Jepsen, HANA, Kacy Hill… and that moment in your favourite Studio Ghibli film when the main protagonists realise they're in love with each other.
COUP DE MAIN: When you sing about feeling the colour red on 'Bullying Boys', what does that colour encompass, emotions-wise for you?
RAISSA: I think within 'Bullying Boys' specifically, the colour red symbolises a sort of quiet rage. By quiet, I mean that it isn't loud or aggressive. I think I came to terms with the awful position I found myself in and saw clearly for the first time how I had been manipulated into being used and abused. Realising was kind of devastating, but it also gave me the chance to rage against it and run away as fast as I could.
CDM: Are you feeling a particular colour today?
RAISSA: Today I think I might be feeling blue, but a happy blue, a calm blue, like the sky.
CDM: You reference the Eurythmics song 'There Must Be An Angel (Playing With My Heart)' in 'Angel Energy'. Why did you connect to the feelings in that song so strongly that you wanted to reference them in your work?
RAISSA: Honestly, that song is just such a bop and it always makes me feel so good and energised, it makes me want to run and dance and be myself. I was trying to get that back, that feeling, to claim myself and my swag back. It only felt right to reference that song when I wrote 'Angel Energy', that's meant to be a sort of pop allegory of an angel trying to make its way back to its true nature.
CDM: You said you wrote that song about some people in your past who made you feel small and question your own sense of judgement. Did it feel empowering to be able to express that, from the place you are at now?
RAISSA: Yes, incredibly so. Never in my life did I feel more powerless, used or insecure, and unfortunately I think a lot of young women entering the entertainment business come across people, namely men who see them as tools to make themselves feel good or powerful or talented, and not as people. Making the songs that are out and this EP has been so liberating. I know exactly who I am, I feel powerful and my heart and life are full of love and creativity. So I win, I won, and I think they know it. I am unfuckwithable.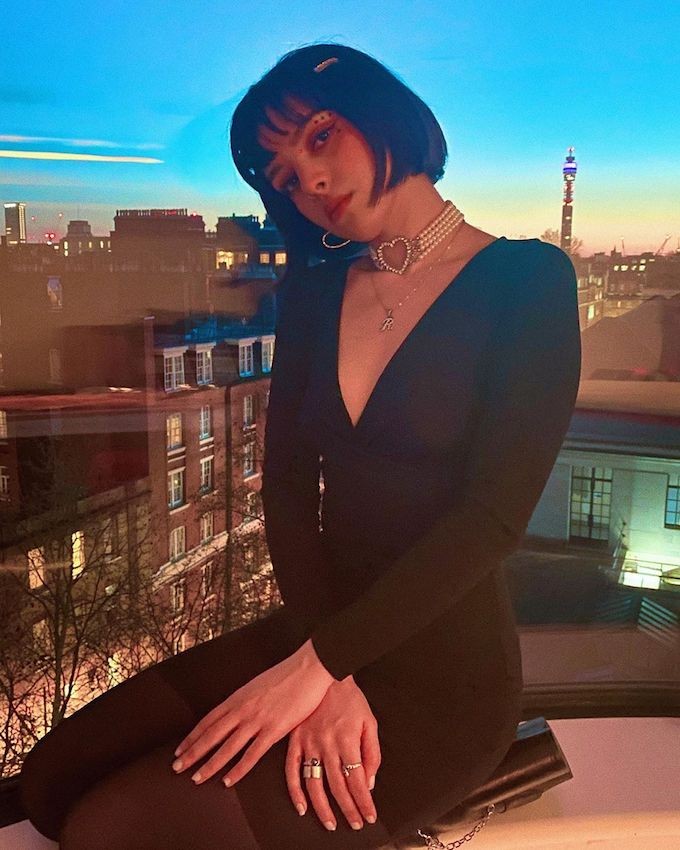 CDM: I love the imagery in 'Valentine' when you sing, "I'll paint the walls with my feelings." Do you enjoy being able to paint your feelings through your songwriting?  
RAISSA: For sure, I always look at my work as a movie, or a scene - and building what everything looks like at that moment, what the dialogue is, the score, the lighting, the costumes, the look on the character's faces, it's all meant to tell people the truth. I think painting is a really good metaphor for it too, it's giving people a slice of life.
CDM: How does your songwriting process work?
RAISSA: It's kind of hard to answer this one. I usually will have a paragraph I've written, or a sentence, and that sentence represents a scene or movie I've created in my head and I let it bloom from there into exactly what it's supposed to be.
CDM: Do you write your lyrics specifically for the songs, or do you write poems or prose and then evolve them into song-form?
RAISSA: Somewhere down the middle, I guess, it's neither one or the other. I think there are truths you come to be able to write down and then you have to find a home for them.
CDM: Lyrically, what's your favourite song that you've written?
RAISSA: It's not out yet! Wait for the EP and then I'll tell you!
CDM: What do you think is the difference between a good song and a great song?
RAISSA: A good song sounds nice, a great song is honest.
CDM: At what age did you write your very first song ever, and what was it about?
RAISSA: I must've been 9 or 10 years old, it was called 'Lili', I think in my head she was meant to kind of be my alter ego; the song was about the moon and trying your best, something like that.
CDM: What do you hope for people to take away from listening to your music?
RAISSA: Bravery, seeing beauty in things, and fun!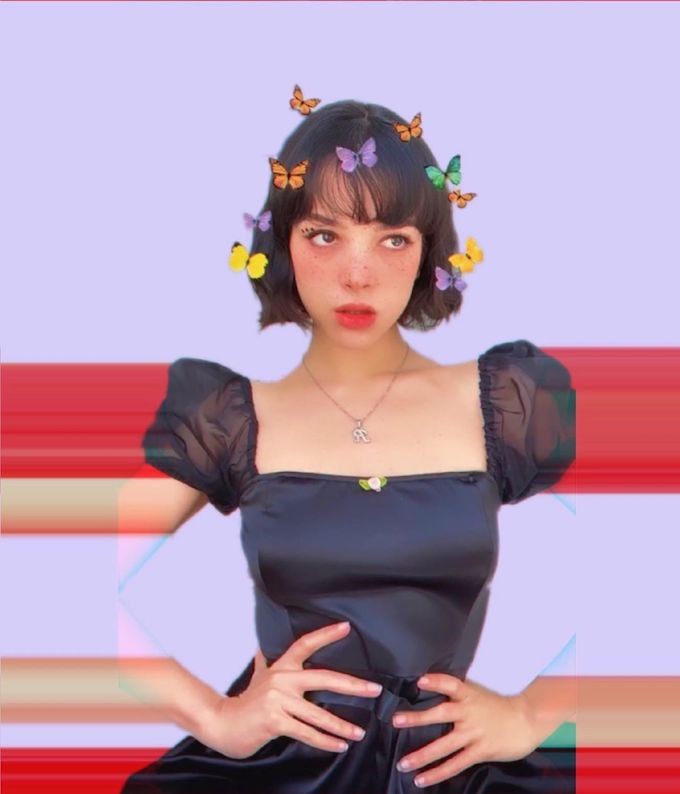 CDM: What's on your bucket list?
RAISSA: A couple of things, going to Tokyo is one of them, and so is eating spaghetti with Lady Gaga because I want her to be the big sister I never had - she's a huge reason I do what I do, in the way that I do it.
CDM: If you were a country, what would be your national anthem?
RAISSA: Probably 'All Delighted People' by Sufjan Stevens (the original version), it's anthemic, vulnerable, and triumphant all at the same time.
CDM: What are your top five necessities for isolation/quarantine/lockdown?
RAISSA: The internet, pens and paper, sheet masks, Pink Korean wireless Karaoke Mic, Fenty lipgloss.
CDM: You're one of our 'must-know' artist picks for 2020… who are yours?
RAISSA: Mia Gladstone, Brevin Kim, Brakence, BIV.
Watch the 'Angel Energy' music video below...
Load next