Laneway Festival 2013 - Part VIII - Flume.
Laneway Festival 2013 - Part VIII - Flume.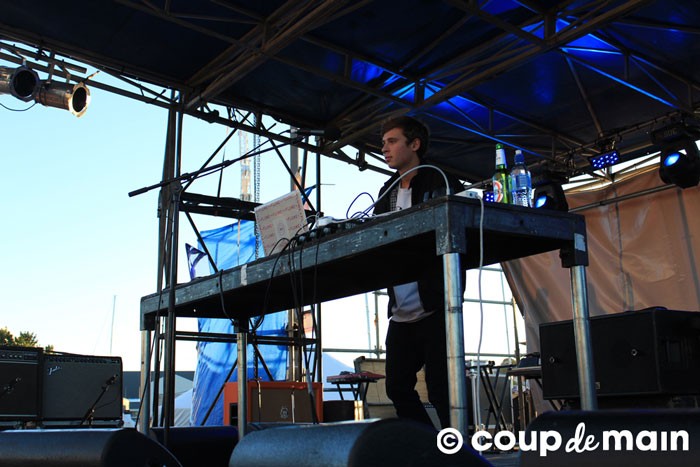 Hailing from Sydney, Australia, twenty-one-year-old Harley Streten - better known as Flume - was mixing things up over on the Cactus Cat stage with his hip-hop/electro tunes.
I had only heard a song or two of his before Laneway, yet as I wandered over to his stage to be met by a massive and enthusiastic audience, it was clear that I was late to the Flume party.
Playing songs such as 'Holdin' On' from his self-titled debut album - which hit the top of the Australian chart, just FYI - I was more amused by the crazy dancing in the audience than Streten's stage presence. A confused lady behind me summed it up perfectly by stating: "It just looks like a kid being a DJ..." Her statement, while correct, was clearly not an issue for the ever growing crowd forming in front of the stage, happy to take a break from the guitar-driven sounds of the day. Maybe if I'd jumped on the Flume train a little earlier and was more familiar with his music I may have seen things differently.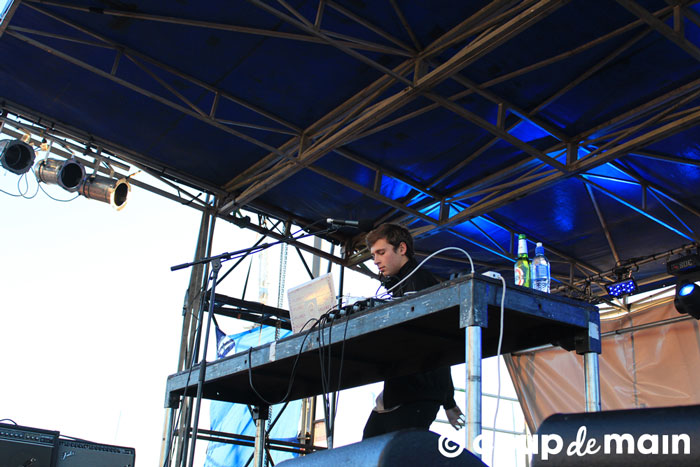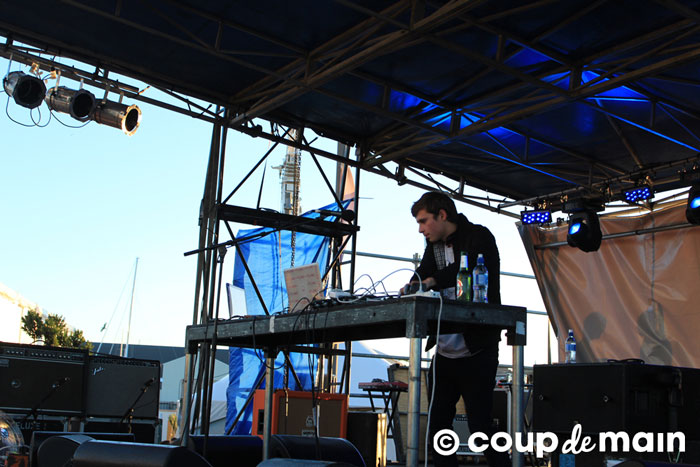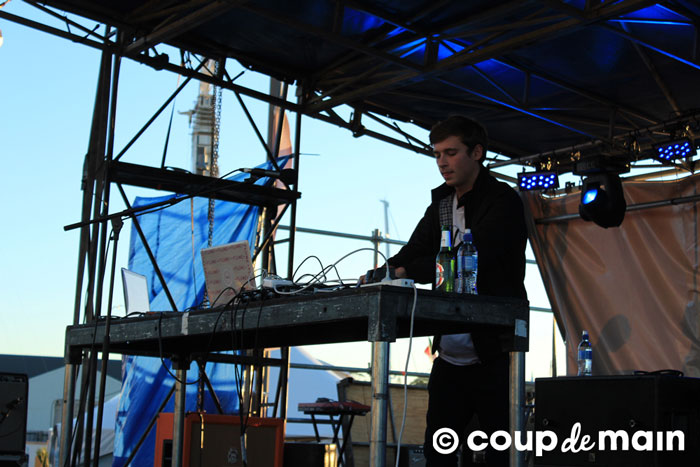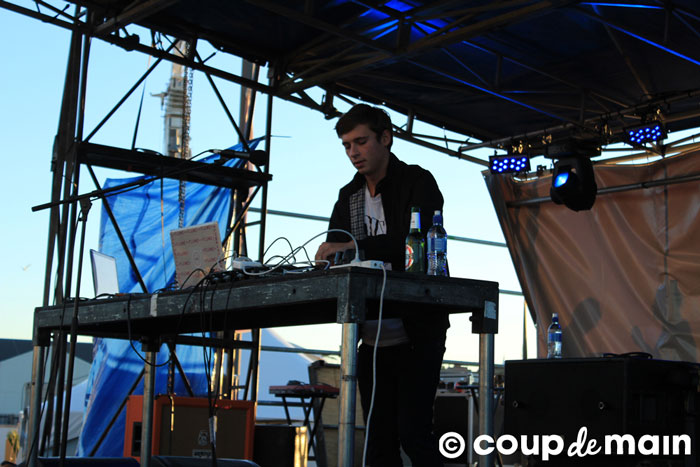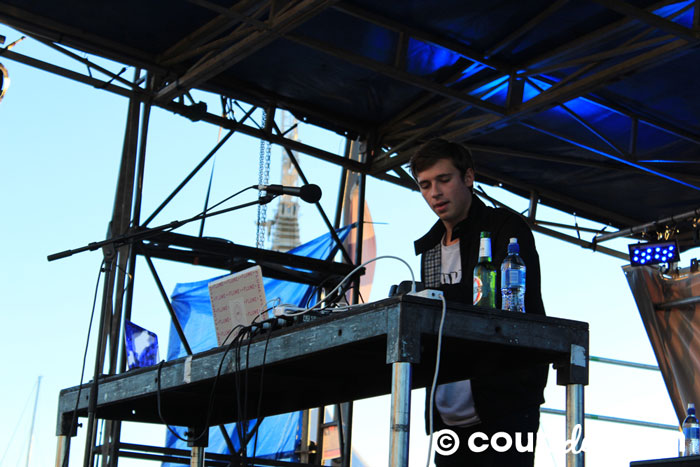 Next: 2013 LANEWAY FESTIVAL PART IX - BAT FOR LASHES - click HERE.
Previous: 2013 LANEWAY FESTIVAL PART VII - YEASAYER - click HERE.
Load next