Laneway Festival 2014 - Part V - Savages.
Laneway Festival 2014 - Part V - Savages.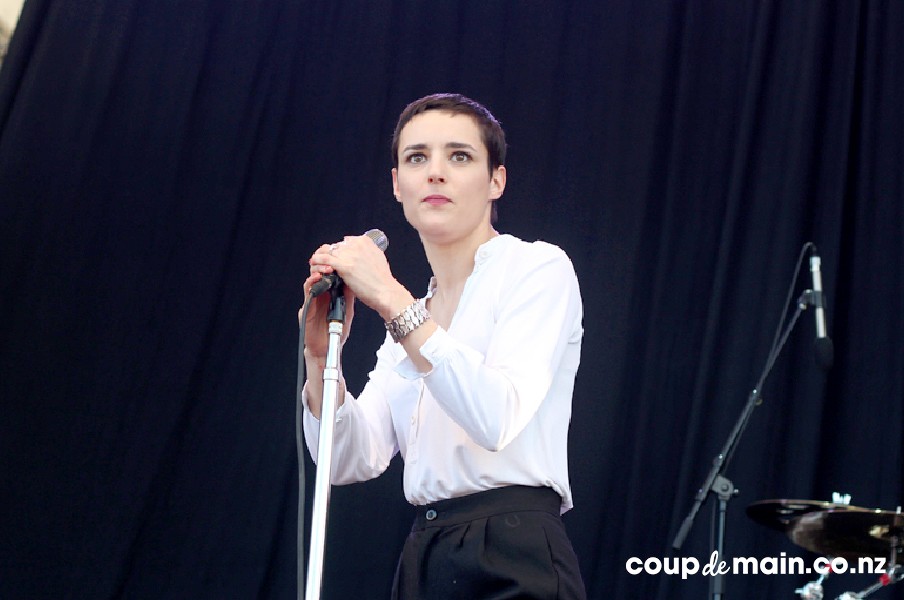 Savages are terrifyingly beautiful.
Opening their set with 'I Am Here', the British four-piece made it clear they were craving the ruthless fury which they are known for - from the bold injections of electric guitar, to drummer Fay Milton utterly slaying the cymbals.
Lead singer Jehnny Beth (a.k.a Camille Berthomier) is someone you would definitely not want to meet in a dark alley - or, alternatively, someone you would want to be with if you ever found yourself in a dark alley. Skulking across the stage in a predatory fashion, her assertion of dominance perfectly complimented the intoxicating bellows of songs such as 'I Am Here' and 'City's Full', whilst 'Shut Up' exhibited her passionate cries. 
A stark contrast to the hip hop and rock 'n' roll sounds that had previously infiltrated the stage, the modest black and white 'no frills' setting visually adhered to the raw aggression of tracks such as 'Strife' and 'Hit Me' off of their 2013 debut album, 'Silence Yourself'.
Storming through 'Husbands' before rounding off their set with a scornful rendition of 'Fuckers', the band provided the audience with multiple reasons to rage.
Unadulterated passion at its most fierce - and Laneway lapped up every minute.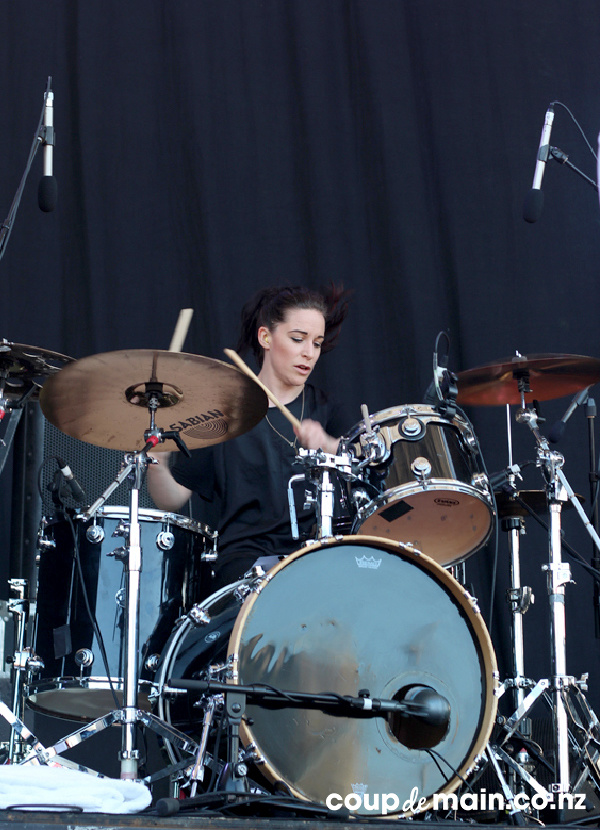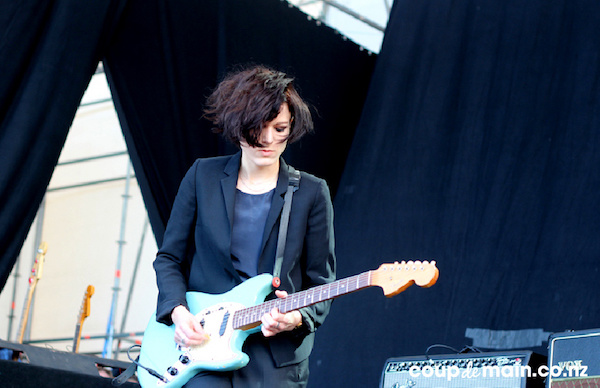 Setlist:
I Am Here
City's Full
Shut Up
I Need Something New
Strife
She Will
No Face
Hit Me
Husbands
Fuckers
Previous: LANEWAY FESTIVAL 2014 - Part IV - FRIGHTENED RABBIT - click HERE.
Next: LANEWAY FESTIVAL 2014 - Part VI - HAIM - click HERE.
Load next