Laneway Festival 2014 - Part VII - Chvrches.
Laneway Festival 2014 - Part VII - Chvrches.
Nothing tops off a music festival better than a flurry of strobe lights and a synthesiser, or three. It's also a rather massive bonus when Chvrches are at the helm of it all.
With an easy 'n' quick shuffle to the right for the majority of the audience who had just watched Haim, Chvrches hosted an electric dance party [even complete with a gentleman in the front row swinging his shorts above his head], showcasing multiple tracks from their debut album including 'We Sink', 'Lies' and 'Recover'.
Unfortunately just like some of the earlier acts, the Scottish trio was forced to battle their way through numerous technical issues that continued to plague the Hey Seuss Stage.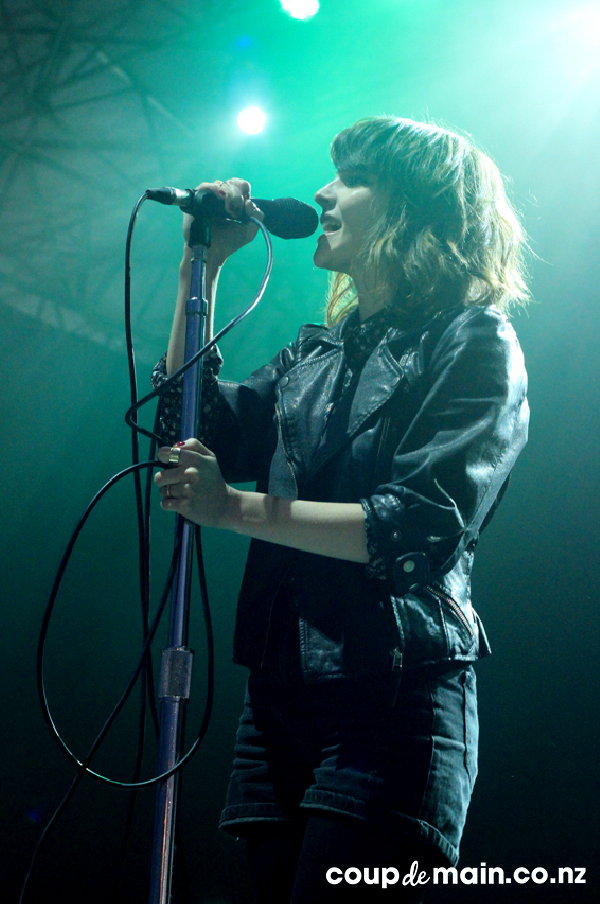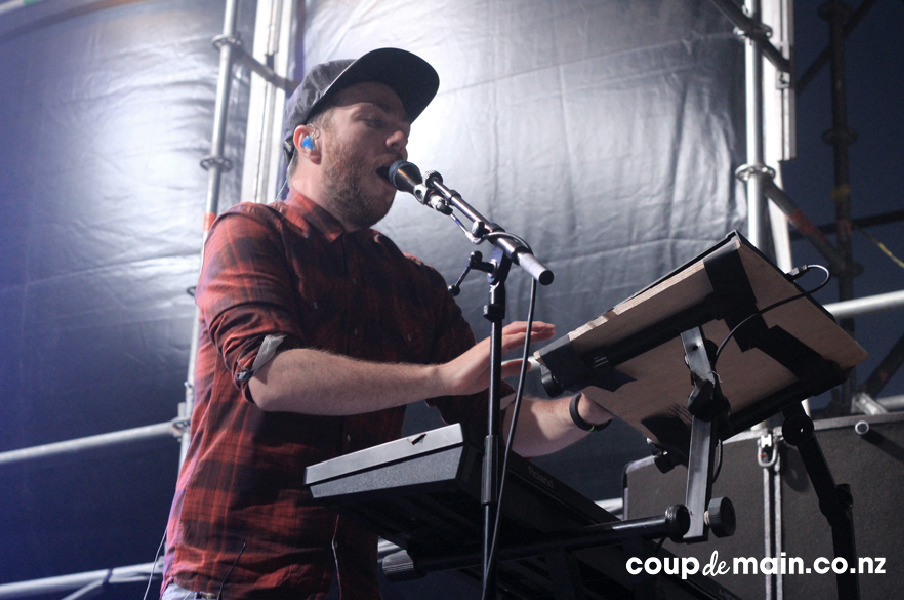 Even though singer Lauren Mayberry had readily attempted to keep the crowd pumped with a series of witty 'Lord Of The Rings' jokes after their synthesisers crashed during 'Guns', the band opted to leave the stage for five minutes while the temperamental technicalities were ironed out.
Choosing to Keep Calm and Carry On, the three were clearly undeterred as they quickly returned to smash out 'Tether', 'Under The Table' and 'By The Throat'. Amped by the enthusiasm that radiated from the audience, Lauren made a point of assuring: "If anything blows up [it's because] the tunes are banging."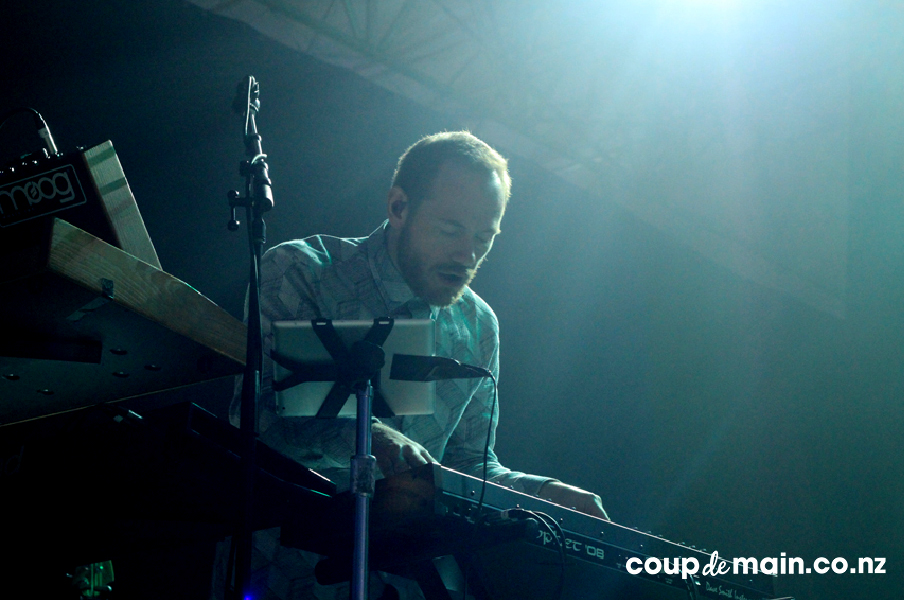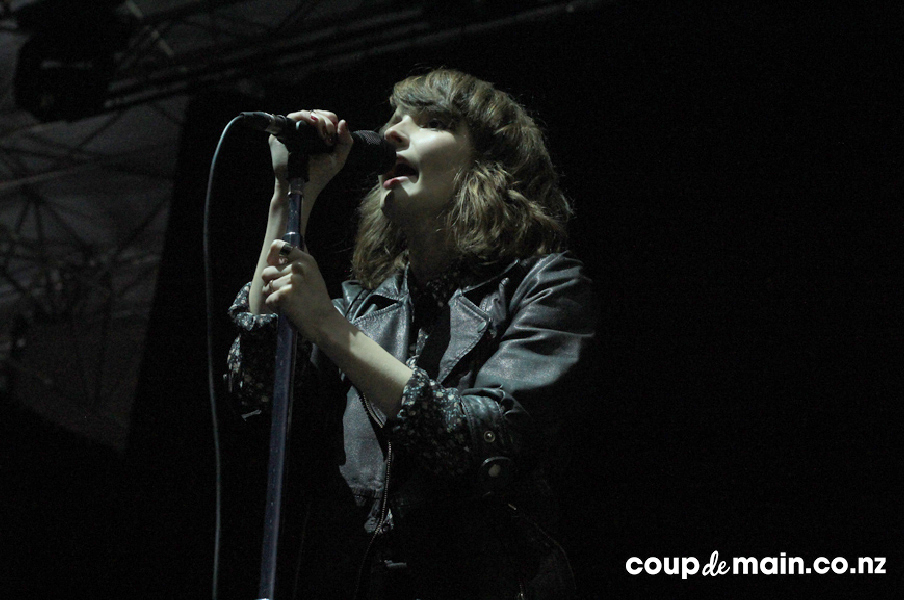 Ending on their epic single 'The Mother We Share', thankfully nothing blew up and all members of Chvrches were able to depart the stage unharmed.
Proving that a minor hiccup never hurt anyone, Chvrches downright rocked it.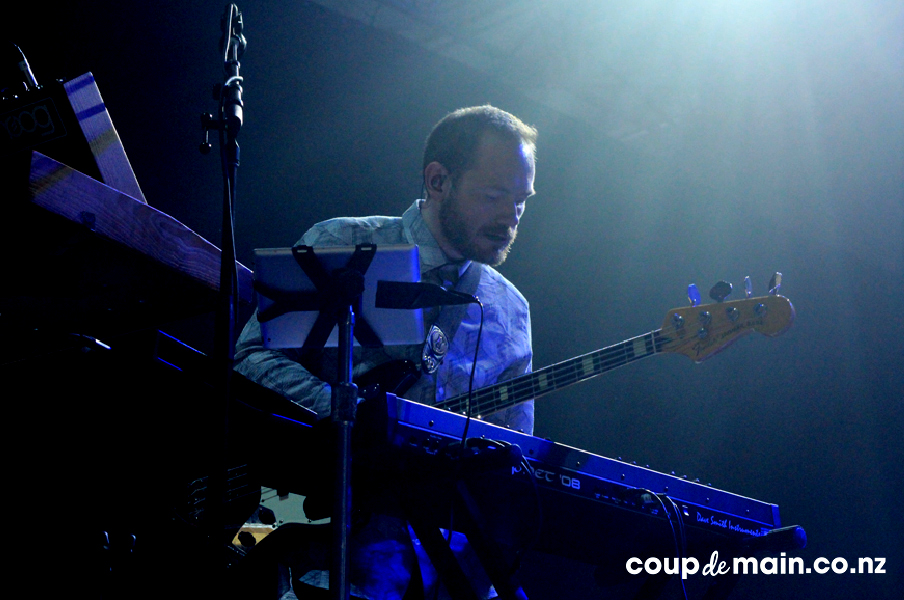 Setlist:
We Sink
Gun
Lungs
Lies
Recover
Tether
Under The Tide
By The Throat
The Mother We Share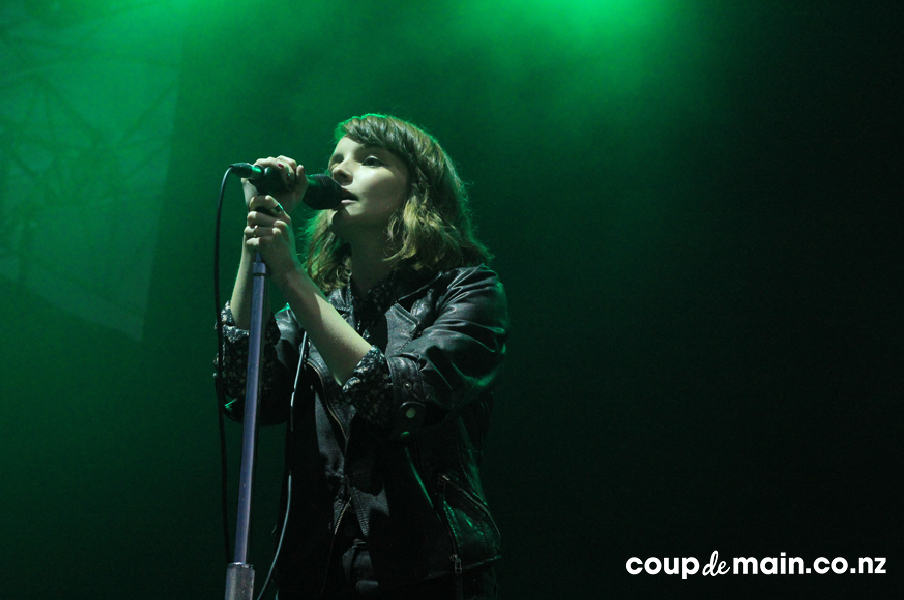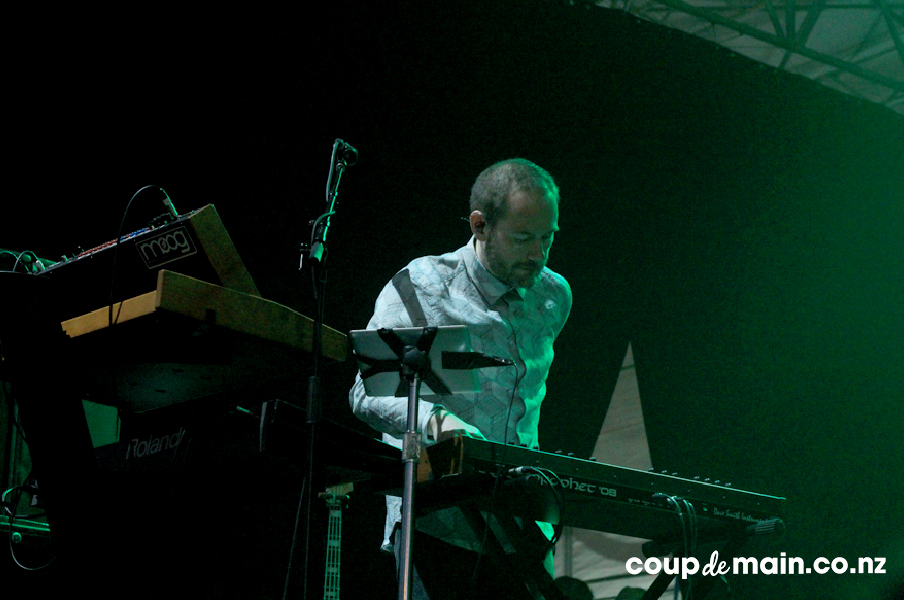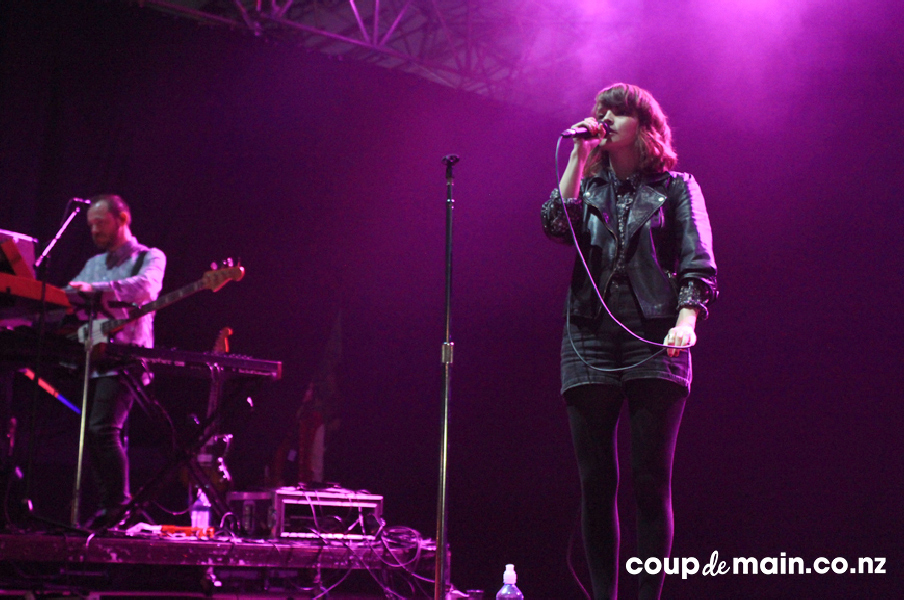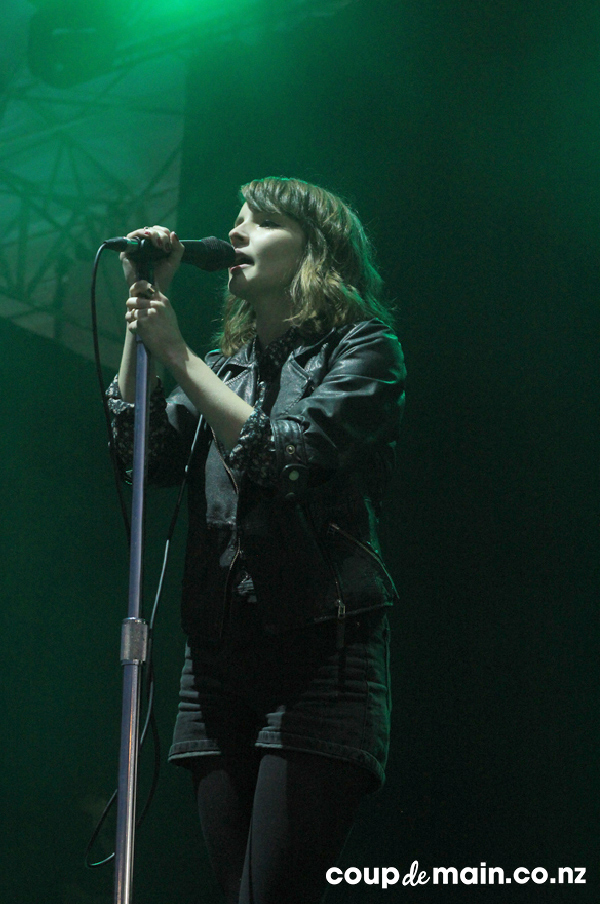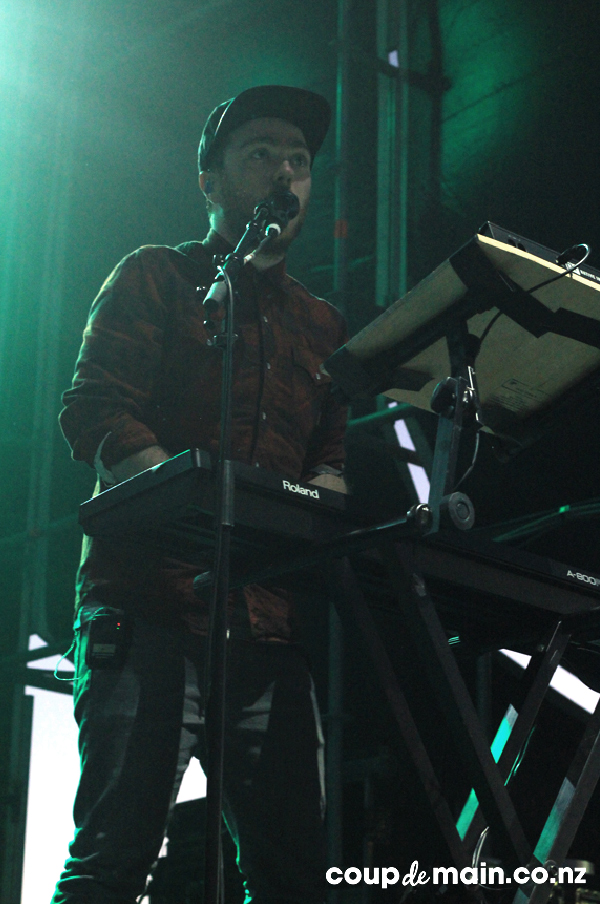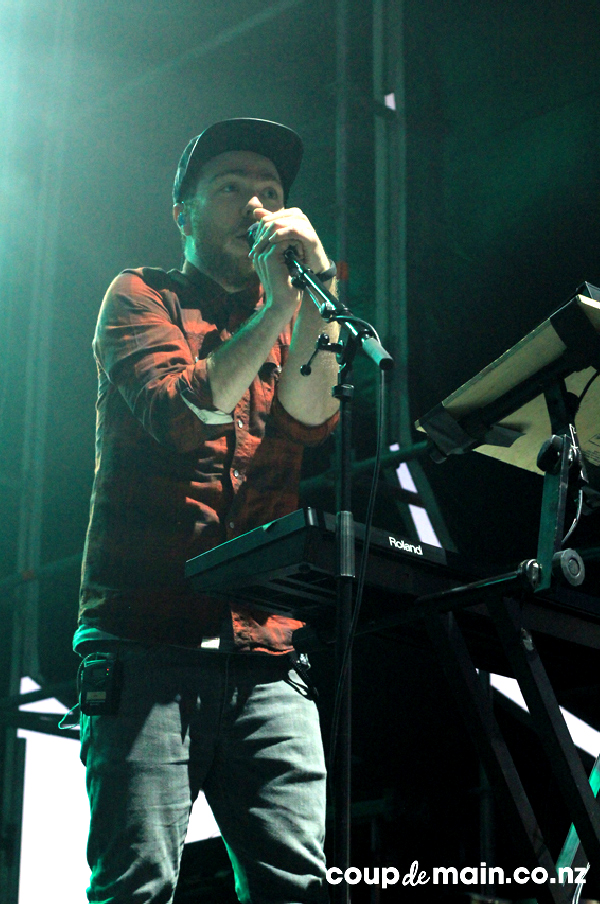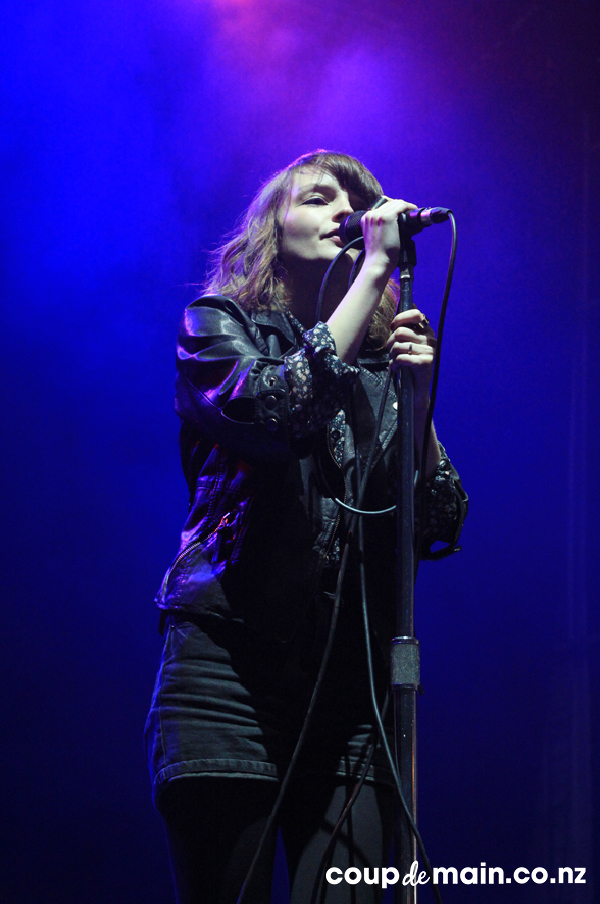 Previous: LANEWAY FESTIVAL 2014 - Part VI - HAIM - click HERE.
Next: LANEWAY FESTIVAL 2014 - Part VIII - CAT POWER - click HERE.
Load next