Review: Auckland City Limits - Western Springs, March 2016.
Review: Auckland City Limits - Western Springs, March 2016.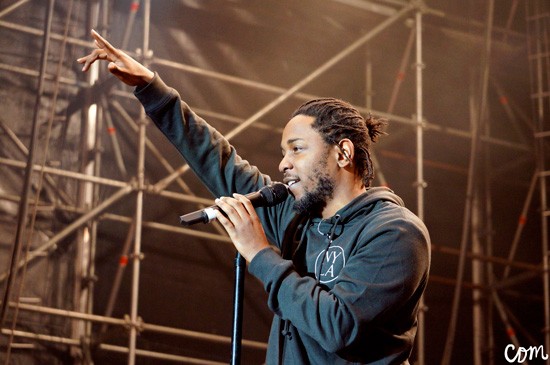 LADYHAWKE
Crowds gathered at the Spark One Stage in the afternoon at Western Springs for Ladyhawke's first live performance in New Zealand for a very long time, garnering anticipation from everyone in the crowd. Opening with 'Magic', from her debut self-titled album, Ladyhawke brought energy, enthusiasm, and guitar-shredding to her 45 minute set - a set made up of both well-known songs, as well as brand new songs heard for the first time.
Between playing guitar and rocking a tambourine, Ladyhawke's live show showcases her musicianship. Despite her nerves, her vocals carried through the venue - the subtle New Zealand accent coming through in her singing, making her performance uniquely New Zealand.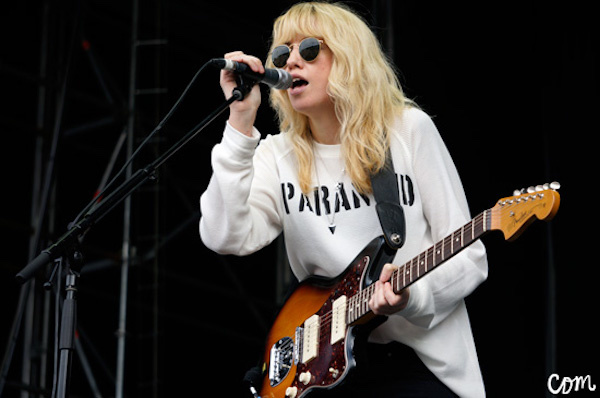 Debuting new songs 'The River' and 'Let It Roll', Ladyhawke offered something entirely unique to her performance, allowing fans the chance to hear previously unheard songs from her upcoming third album, 'Wild Things'. Alternating between old and new, Pip contrasted 'Back Of The Van', by following up with the newly released 'A Love Song' - a song that solidifies the talent of Pip's songwriting abilities.
Closing the set with 'Paris Is Burning' followed by 'My Delirium' showcased the pop greatness of her music - and got fans all the more excited for the return of Ladyhawke in 2016.
GRACE POTTER
The ACL lineup was full of talented female musicians delivering punchy girl-power shows, with Grace Potter being one of the most unforgettable highlights of the day. With her resonating vocals and sultry dance-moves, Grace reminded us just how much we've missed her since her last New Zealand show in 2014 (as Grace Potter & The Nocturnals).
Opening her set with 'Ah Mary', Grace (accompanied by her Magical Midnight Roadshow band) showcased her powerhouse vocals and mad guitar skills, juxtaposing her rock & roll sound with an outfit decked out in sparkles and a rainbow-print cape. With enough headbanging to cause whiplash, she paraded back and forth across the stage, captivating the audience who, of course, knew every word to her songs.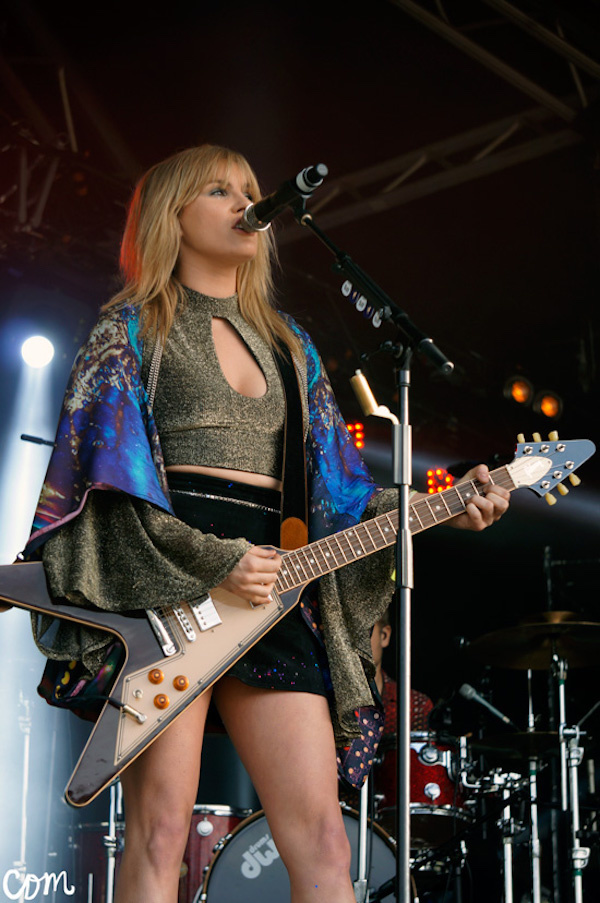 "If you're not having a good time today - it's our fault, and we'll do our best to remedy that," she assured her fans before delivering a soulful rendition of 'Stars', an intense version of 'Medicine' and a stripped-back, heartfelt performance of the always-beautiful 'Low Road'. Closing her set with fan-favourite, 'Ooh La La', Grace mused on her love for New Zealand: "I'm having deep concerns about my patriotism. I want to live here!" While this is something a lot of artists visiting the country say, there was something about her grin from ear-to-ear throughout the set that proved she really was having the time of her life being onstage at ACL - which is great because we felt the same about having her there.
THE NAKED AND FAMOUS
It's been a while since we've heard from The Naked And Famous - back in 2014 they performed a solo show at the Powerstation, following their performance at the final Big Day Out Festival in 2014, at the exact same venue.
This year however, they upgraded and took to the Spark Two Stage to showcase the very best of New Zealand music - they performed anthems that encouraged sing-alongs from the entire audience - 'Punching In A Dream', 'Young Blood', I'm looking at you.

[photo credit: Bradley Garner]
Frontwoman Alisa Xayalith strode around the stage with ease, bouncing vocals between her and guitarist Thom Power. Amongst the well-known songs, they also treated audiences to a taster of upcoming The Naked And Famous music - they've spent the last year recording for the new album - debuting a brand-new song called 'Higher'.
Their one hour slick set was a nostalgia trip for those familiar with their music, with offerings from their debut album as well as 'In Rolling Waves', including 'I Kill Giants' - a deeply personal and intimate song for Alisa, that she shared with the crowd. They brought an unparalleled energy and enthusiasm to this hometown show, building anticipation for the rest of the night.
THE NATIONAL
Opening with 'Sea Of Love', The National took to the stage at 8.15pm exactly, playing a 16 song set that had something for everyone. A seven piece group on-stage, each member is musically talented in their own right, but nothing compares to the deep bass voice of Matt Berninger, whose voice makes The National's music so unique.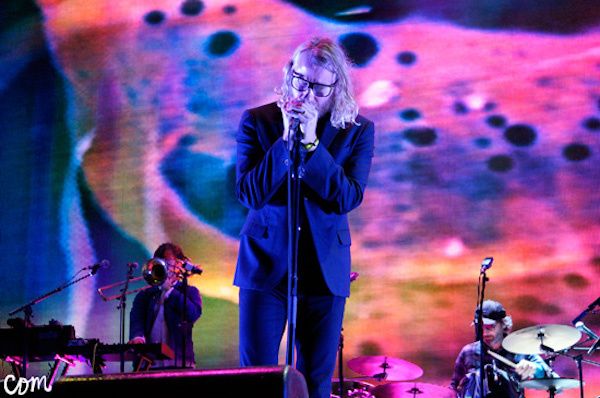 The group haven't released a new album since the 2013 'Trouble Will Find Me', so their set didn't offer anything new in terms of the set-list - however, the crowd was more than happy to sit back and enjoy every song. "This is our fourth time in New Zealand," Matt explained, and each time they've been here the crowds have been appreciative and enthused. Last night was no exception - regardless of those who were there holding out for Kendrick's set. He went on to tell everyone how they had watched 'What We Do In The Shadows' the night before Auckland City Limits, saying "you should be very proud" - a true moment of patriotism, before they went on to play 'Squalor Victoria'.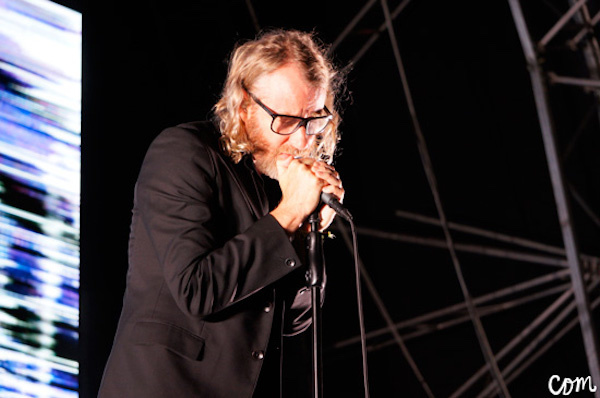 It's not a show from The National if Matt Berninger doesn't somehow make his way into the audience - it's a signature part of their live show that has created a connection between the band and their fans in a whole new way. Auckland City Limits was no exception for this, with Matt standing on the barrier for support and leaning as far as he could into the crowd, much to the delight of the crowd.
So much of The National's music is incredible emotive - and seeing it live transforms it into something even more evocative. Ending in a trio of hits -  'Fake Empire', 'Mr. November', and 'Terrible Love' - their set impressed everyone, and made me all the more excited for when they eventually release new music.
KENDRICK LAMAR
There's no denying the appeal of Compton-born rapper Kendrick Lamar. Ninety minutes before his set was due to start, what felt like 80% of ACL attendees had gravitated to the main stage in anticipation of his headlining performance. Of course, this gravitational pull comes with good reason: since the release of his first studio album 'Section.80', Kendrick hasn't stopped gaining momentum. His 2015 album 'To Pimp A Butterfly' was celebrated widely as one of the best albums of the year, and his recent compilation release 'untitled unmastered' was successful despite only being demos from his last album.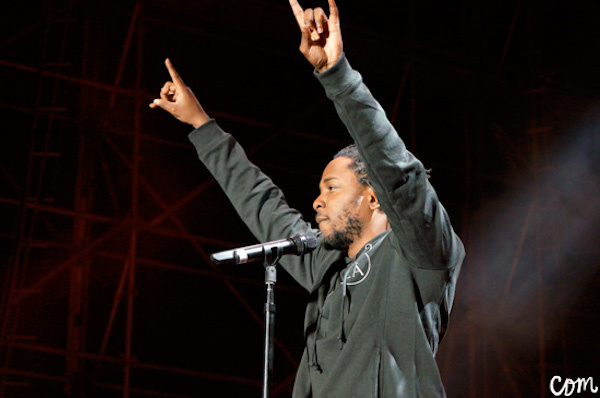 Opening his ACL set with his standard band jam, he introduced himself as "Kendrick motherfucking Lamar", whilst looking humbled by the turnout of screaming fans. The captivating thing about Kendrick is that he is a man of pure talent - he didn't rely on auto-tune or drowning backing tracks; it was just Kendrick the wordsmith with his live band. Opening with 'For Free?' the rapper made his way through the Flying Lotus-produced 'Wesley's Theory' and the ever-clever 'Institutionalized' before revisiting his vintage track 'Backseat Freestyle' which induced a crowd-wide singalong. Of course, you can't have Kendrick Lamar without his classic song 'Swimming Pools', which had every single person in the complex yelling "drank" after each line.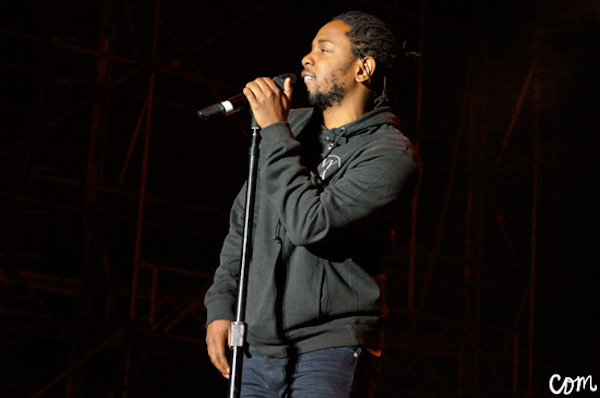 Dressed in all black, with his now-long hair pulled back, Kendrick spent a lot of his set surveying the crowd. While promises to bring someone onstage were canned due to timing issues, there was still a great sense of unity and collaboration between the performer and his audience. Songs like 'Complexion', 'u' and 'm.A.A.d City' echoed throughout Western Springs as both Kendrick and his dedicated fans tongue-tied their way through the complex lyrics, which at times felt more like musical prose.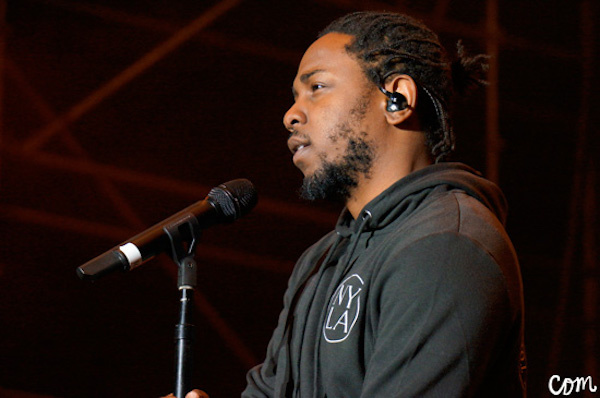 At the time, it seemed as though 'Swimming Pools' would be the highlight of the night, however, Kendrick -never one to shy away from greatness - managed to outdo his own performance with insane renditions of 'Bitch Don't Kill My Vibe', 'Money Trees' and last year's hit, 'King Kunta'. It's one thing to hear Kendrick Lamar in a studio recording, but an entirely different ball game to hear him live. His energy, talent and dedication should earn himself a place on everyone's concert bucket-list. Closing the festival for the night with 'Alright', the rapper reminded everyone just why his stage was loaded with fans from all walks of life.
Load next