Interview: Rex Orange County on his new album 'Apricot Princess'.
Interview: Rex Orange County on his new album 'Apricot Princess'.
There's no place like home. And for Rex Orange County – Alex O'Connor to his parents – that's Haslemere, a sleepy 13th Century town in South England, populated by around 17,000 people. He's moved up to London now, but Haslemere provided an element of inspiration for 'Apricot Princess', his new album, out today. It follows 'bcos u will never b free', a record he self-released last year that introduced audiences to his unique sound, blending jazz, rap, pop, and the best of mid-00s indie. His confidence, honesty, and profound understanding of how people love each other suggest a total of years on this planet far greater than the mere 18 that he possesses. O'Connor has dropped three more tracks in the past six months – 'UNO', 'Best Friend' and 'Sunflower' – which gained the attention of some of the industry's most influential movers and shakers, such as Annie Mac, Mistajam and Two Inch Punch, before releasing the gorgeous 'Untitled' earlier this month.
Things are moving fast for O'Connor: 'Apricot Princess' was announced just last week, and today it is here. He may be busy, but as any dog-owner will understand, man's best friend doesn't stop needing outdoor adventures. It was while taking his pup for a walk around his new South London neighbourhood that we got to chat to him on the phone about his new album, his influences, and being emotionally honest in his music.
...I'm all up for making something feel a certain way and then suddenly just talking about something that's also totally relevant, but not within the same category of emotions...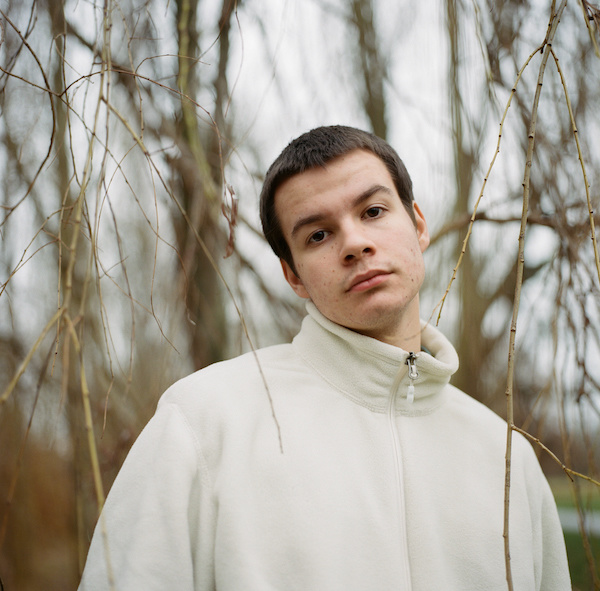 COUP DE MAIN: A couple of weeks back you tweeted that you're "either gona have grey hair or no hair by the end of this month". So I just thought I'd check in – how is the hair?
REX ORANGE COUNTY: My hair's fine. My hair's actually stayed intact, which is good. But yeah, there was a point where I was a little bit worried it would be gone by the end of the month.
 
CDM: Your new album 'Apricot Princess' drops next week, but you chose not to include previous releases 'Sunflower', 'Best Friend' or 'UNO' on it. Why did you choose to leave them off the record?
ROC: Those three were written in a different time, a different place. It was quite clear to me when those were written and when the [songs on the album] were written, and which songs would make it onto a body of work that works cohesively, and which could just work as singular songs about a certain time. The stuff that's due to come out on this album is more how I'm feeling currently, whereas those songs are quite outdated now. So it felt like they just worked better by themselves.
 
CDM: You have a very interesting moniker. How did you come up with it? Is it Rex to mean King? And why Orange County?
ROC: I get that question a lot. The Orange County thing is connected with my surname, which is O'Connor. If I was in a class and there were two Alexs, I'd be Alex O.C. And there's obviously this show in America called 'The O.C.'. For some reason, I thought it would be funny to have an association with some American soap-opera that I don't even watch. It's kind of confusing but it works. And the Rex thing, it's just a three-letter word that I've always liked. I like that name, I kind of wanted it as a nickname, for some reason. Once I had a chance to create my own name, I thought those words were cool. And there's not many three-word artists, I guess.
 
CDM: You bring together such an eclectic range of sounds in your music. What were you listening to when growing up that you think inspired you the most?
ROC: When I was growing up, the internet was my main source of listening. I liked a lot of rap: Eminem, Jay Z and Outkast. A lot of guitar-bands as well. I never really had one style of music I was listening to, I was literally all over the place and enjoying everything. Stevie Wonder and a lot of soul music inspired me, inspired my music, I guess. I listen to everything and I know what I don't like, pretty much.
 
CDM: A lot of the record is inspired by your hometown of Haslemere in Surrey. How would you describe Haslemere to someone who's never been? What is there to do there?
ROC: There's not a lot to do there. It's essentially just a nice looking place, with a very small amount of public transport. It's a much more simple life than [in] a city. Just a countryside town where there's not much to be doing, but there's still young people living there. It's alright, I don't mind it.
 
CDM: When did you move away from Haslemere? Did you notice how moving away changed your songwriting?
ROC: I moved up to London at the start of this year. I live with my girlfriend now in South London, which is amazing, I'm super happy to be here. But I was in London pretty much the whole time I was writing the first things I ever put out, I was at school in London. [But] I'm different now to how I was when I was first here. This album's probably different just because of how I've changed and what's happened to me – meeting my girlfriend and writing about stuff that's not so upsetting. I'm generally in a more positive place right now. I've probably just learnt more about myself with writing. I felt I could make songs that sound a certain way [through] experimenting with more instruments. I'm caring a lot more about the music now than the lyrics, to be honest.
 
CDM: We've been really into 'Untitled' and the accompanying video that you put out this week. What were you trying to communicate with that video? How much input did you get in the visuals?
ROC: I tried to have a lot of input with the visuals. It took me a while to actually get a video out because I've always wanted to be the director, to actually have more control, but it's not that easy when I don't have experience with the cameras and all that shit. I literally had as much input as I possibly could with it. I was trying to be hands on. It's worked out pretty well with a director who was happy to let me do everything that I wanted to do. The context is basically just a visual representation of the words. You're making mistakes and having to come into contact with yourself, and how you see yourself differently when you make a mistake. You're like, "Why did you do that?"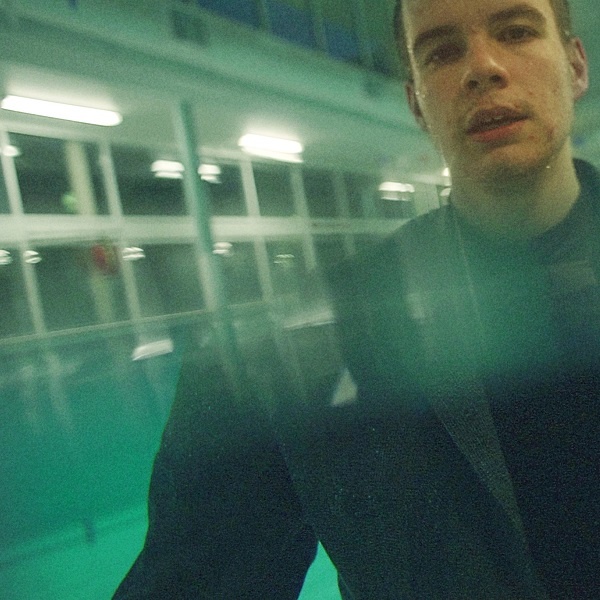 CDM: The album takes a real turn with 'Untitled'. The first four tracks are very upbeat and romantic, and we're really invested in the love story. And then it seems to sour. Was that your intention when deciding the tracklisting?
ROC: Weirdly, the tracklisting was already in place before a lot of the songs were even written. I knew what kind of songs should've been where. You're right actually, from Track 5 on, it is in quite a different place and then hopefully it kind of comes full circle at the end with the last couple of tracks. But yeah, with that, I'm all up for making something feel a certain way and then suddenly just talking about something that's also totally relevant, but not within the same category of emotions, if that makes sense.
 
CDM: Within the first sixty seconds of the album we hear what sounds like a full orchestra, complete with gong. What was it like to work with that many musicians following your very lo-fi first release?
ROC: To be honest, it's basically the same as it was in the first place. I still play pretty much everything on there, other than the strings. The gong is literally just a MIDI sample, it's still just me making things that sound how I want them to sound, but this time it's elevated in instrumentation. It's just more instruments playing and higher production. But the strings were great, I arranged the parts and they made it sound like it was loads of people involved in making it. It was actually just eight people. I'm super happy with how they sounded on it.
 
CDM: One of the tracks on the record that we really love is 'Sycamore Girl'. Who is the female vocalist on the track?
ROC: That's my girlfriend! She's got a great voice.
 
CDM: Why did you want to have her on it?
ROC: We wanted to collaborate. The whole album's due to us being in a relationship. It's all about that and all about my life now living here. So I think it wouldn't have made sense without her singing on it, and she did a fucking great job. It could be kind of weird, to have your partner on your song, but I think it works pretty perfectly.
 
CDM: Does she release music of her own, has she got her own stuff out?
ROC: She doesn't have stuff out at the moment, but she's writing a lot and she's going to have stuff out this year.
 
CDM: One of my favourite tracks on the album is 'Never Enough', which on first listen sounds very fun and upbeat, but I later realised is a very sad song about death, particularly the death of your grandfather, and the family drama that appears to surround that. Why was this something that you wanted to write about, particularly in such a deceptively upbeat-sounding track?
ROC: Big question. In a way, it's almost me being kind of angry through the song. Honestly, I just always wanted to have a song that sounded like that and when writing it, that was obviously what came into my head and what I was feeling and it just worked. I was writing the track without lyrics before. I think it was just convenient timing, I guess. It wasn't really that I was trying to have an energetic song with a sad lyric topic. It just happened as it happened.
 
CDM: You mention on 'Never Enough' about Channing Tatum playing you in the movie of your life. Is he your first choice?
ROC: He definitely wouldn't be my first choice. I'm more of a fan of Jonah Hill, because in those films with Jonah Hill and Channing Tatum ['21 Jump Street', '22 Jump Street'], Channing Tatum's the cool one and Jonah Hill's the weird one. So I'd rather be the weird one.
 
CDM: You end 'Television / So Far So Good' with the line, "I want the crowd in tears when they hear this, is that so wrong?" Have you seen anyone cry at a show of yours yet? Have you ever cried at a gig?
ROC: I feel like there has been someone cry at my show. I couldn't and wouldn't expose them, because I can't even remember who it is. But I'm sure that's happened. Have I cried at a gig? Yes, I definitely have. I don't remember what it was, but I'm sure it's happened more than once.
 
CDM: The last track on the album, 'Happiness', is a beautiful track about looking forward to a future with someone. It's quite a lyrically open album, mostly reflecting on your own status as "a walking emotion", as you say on '4 Seasons'. Was it important that you leave the album on a more positive note?
ROC: Yeah, I think so. That was always going to be the last song, and I didn't want it to end on a sad note. So I'm glad it's that song. And, now I think about it, that song could stand for a lot of the album, because it's talking about everything that I said prior to that song. It was always the plan for it to be the last song, but now I think about it, I guess it would be on purpose to end it on a good note.
 
CDM: It seems that in your lyrics, particularly in the second half of the record, you're confronting difficult emotions and tackling tricky situations. Have you ever used a song to tell someone something you found hard?
ROC: Yeah, to a degree I've done that. Rather than not being able to put it into words, I just don't bother putting it into words and put it in a song, because I'm better at doing that. I don't even try, to be honest. It's just the way I convey things. I care about writing songs, so it just works like that.
 
CDM: Obviously you're super excited for your record to drop, but from looking through your Twitter, it's clear you get really hyped about new music from other artists too. If you had one wish, that when we ended this call you found out that an artist had just dropped new music out of the blue, who would it be?
ROC: Oh, shit. That's also a really good question. Probably at this point, I'd say Jay Z, just because I have a feeling that will actually happen soon. I just wanna be right. I know that whatever it is, it'll be sick, because he's amazing. At this point in time, that is what I'm hoping for soon.
 
CDM: You've got shows lined up next month in London and LA and you're also playing a few UK festivals this summer. Do you have plans to tour this year? We'd love to get you down to New Zealand!
ROC: Sure, yeah. There's many plans to come out and tour towards the end of the year. Nothing's confirmed, nothing's announced. I'll definitely be coming around the UK and Europe. Then hopefully come over to you at some point in the next couple of years. I don't know how soon that'll be, but I would absolutely love to come and play on that side of the world, and I appreciate you reaching out and all the people listening to me in Australia and New Zealand. It's kinda crazy. So thank you.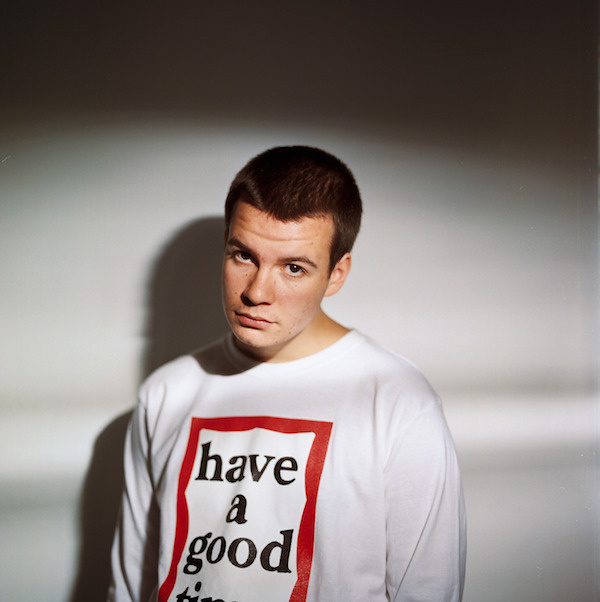 Listen to Rex Orange County's 'Apricot Princess' album below...
Watch the video for 'Untitled' by Rex Orange County...
Load next