Interview: Rostam Batmanglij on his new album, 'Half-Light'.
Interview: Rostam Batmanglij on his new album, 'Half-Light'.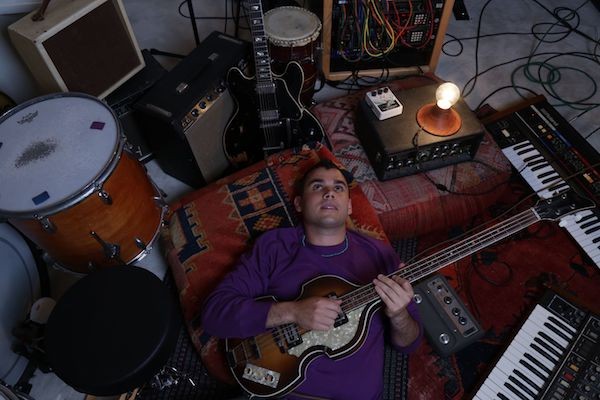 On his stunning debut solo album 'Half-Light', Rostam Batmanglij is at his very best with his sound - having explored it over the years through his time in Vampire Weekend, Discovery (his project with Ra Ra Riot's Wes Miles), and 2016's 'I Had A Dream That You Were Mine' album with Hamilton Leithauser. It's a distinctively nostalgic yet futuristic production sound that has found its way into modern earworms of pop music with the likes of Haim (he worked on four songs on their latest album), Charli XCX ('Need Ur Luv'), Frank Ocean ('Ivy'), and many, many more. However, none are moreso impressive than this solo output 'Half-Light', which includes collaborations with Angel Deradoorian and Wet's Kelly Zutrau, but feels whole-heartedly direct from Batmanglij's soul.
We spoke to Rostam on the phone to discuss his new solo album, his love of drums, and working with the likes of Haim, Frank Ocean, and more…
COUP DE MAIN: I think that the title track 'Half-Light' is my favourite song from your album - the way you've recorded the vocals in that opening sound so raw, I almost feel like you're in the room singing those words to me. How did you go about capturing that sound?
ROSTAM BATMANGLIJ: <laughs> Well, I'll start by saying I think that song is my favourite on the album as well. I wanted it to sound kind of old, but I wanted it to sound kind of new as well. Which is something I feel I'm always seeking out in recording, that middle ground between something that sounds old and something that sounds new. But in order to record the vocals for that song I think I ended up doing about 25 or 26 takes, and then choosing my favourite moment from each take and compiling them together.
CDM: That particular song also features Kelly Zutrau from Wet - what was it about that song that made you want to include her vocals on it?
ROSTAM: It came out of the fact that I had a version of the song which felt unfinished to me, and so I asked her to write an ending for the song, and she did, and I really liked it. <laughs> We worked on it together… actually we didn't work on it together, interestingly. She just worked on her vocals in GarageBand and she sent them to me, she recorded them on her laptop with a laptop microphone and she sent them to me, and I put them in the session, and then I adapted some of the lyrics that she had written and I sang some of those lyrics after the guitar solo, and then she comes in after me. So it was kind of a weird way to finish a song, but basically it came out of the fact that I felt there was more of a story to tell in the song.
CDM: When we last spoke to you back in 2013 about the Vampire Weekend album 'Modern Vampires Of The City', you told us that as a producer, "Drums are one of the things that you care most about." And that is evidenced on 'Half-Light', especially in songs like 'Never Going To Catch Me' and 'Don't Let It Get You To' - what is it about drums that are so important to the Rostam sound?
ROSTAM: I guess I have some kind of a visceral connection with drums. I'm looking to create music that people can react to viscerally, and people will respond to viscerally. I think that you can listen to music, to a song you've never heard before and not really like it, but also feel like you're responding to it physically whether you like it or not. I think that's a powerful aspect about music, and I think that's something that draws me to drums.
CDM:The album is so lush - from the strings, to flute sounds, different drum sounds, and so many other little embellishments. When you're working on a song, do you know what instruments you want to be on it, or is it an experimental process along the way?
ROSTAM: It's always an experimental process, but specifically this album started from a perspective of wanting to make songs where the strings were front and centre. And that was sort of the 'mission statement' - I departed from that mission on some songs, and I stuck very closely to that mission on other songs, but that was the beginning point for making this album, which I made over a number of years.
CDM: Did you tend to start with the strings and then the lyrics?
ROSTAM: A lot of the time I would start with strings, which was kind of a backwards way of doing things, but that was what I was looking for in this case. There were other songs that started from just sitting at a piano or sitting with a guitar, but strings were the inception point for a lot of the songs on the album.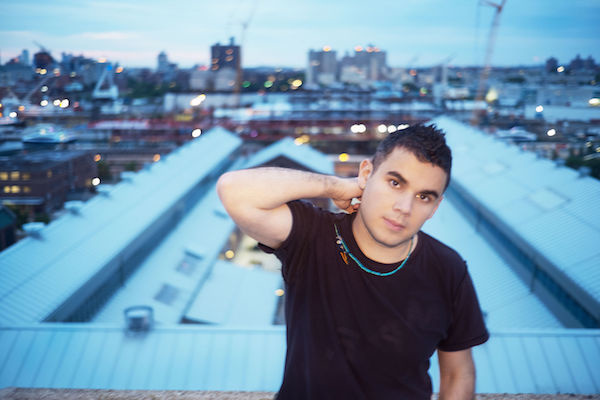 CDM: You've also spoken in previous interviews about how parts of your 'I Had A Dream' album with Hamilton Leithauser were inspired by dreams - e.g. putting saxophone on 'Rough Going'. Do you get a lot of inspiration for lyrics/melodies/songs from dreams?
ROSTAM: I definitely have, and I think that in some ways this album is connected to dreams in the sense that 'Half-Light' is the time of day where we're sort of ending the day and starting the night, or it's also the time when the night is ending and the day is beginning, and I think those are the moments we are most aware of our dreams. Specifically in the morning when we wake up, they say that if you want to learn to remember your dreams you should write them down as soon as you wake up, and then you'll get in the habit of remembering them, which I've never been able to do. But I will say I think I remember the dreams that I have in the morning the most.
CDM: On the whole of 'Half-Light', did you spend more time on the lyrics, or the instrumentation of the songs? Or was it different for each song?
ROSTAM: It's hard to say how time factors into your work, because sometimes things will come to you very quickly, but it will take years for the ideas to be gestating in your mind.
CDM: We came to your show at The Broad in Los Angeles last year, and I really loved the dancers, projections and everything - do you find it important for your live show to have this element of movement that accompanies the music?
ROSTAM: Yes, I do. I do find that important, that's a good thing that you caught. I guess I also feel like I have this opportunity when I perform live to create a world that you can immerse yourself into and I think movement is part of that immersion.
CDM: What I've always loved about your work - on 'Half-Light', but also in your production work for people like Haim and Frank Ocean - is the way that you craft songs, they sound like something unexpected, but yet entirely natural. How do you balance that juxtaposition of pushing boundaries, but still making music which is inherently pop music?
ROSTAM: That's a good question. I think it's really something I've spent years figuring out. Part of figuring that out had to do with studying classical music as a kid, and studying classical music in college, and really understanding music theory, and then applying what I learnt about music theory to songs. I feel like that informs a lot of my work as a producer and as a songwriter.
CDM: Your work on 'The OA' was truly phenomenal. Are you going to be working on the show's upcoming second season too?
ROSTAM: I can't answer that question, but I'm excited to see it. <laughs>
CDM: Do you have plans to tour the album worldwide? We'd love for you to come to New Zealand with the album!
ROSTAM: Yeah! I think I'd like to come too, so it's just a matter of where and when that could happen.
CDM: Do you have a favourite song lyrically on the album?
ROSTAM: Maybe one of my favourite songs lyrically would be 'Gwan'.
CDM: I really love the lyric in 'Gwan' - "Don't listen to me, I only believe myself." Do you think that learning to trust yourself, and your own instincts/gut, is an important lesson for people to learn?
ROSTAM: <laughs> I don't know, I can't speak for other people, but I was just speaking from my own perspective. But yeah, maybe!
Rostam's album 'Half-Light' is out now - click here to purchase.
Watch the 'Gwan' music video below…
Load next