Interview: 2018 Must-Know - Roy Blair
Interview: 2018 Must-Know - Roy Blair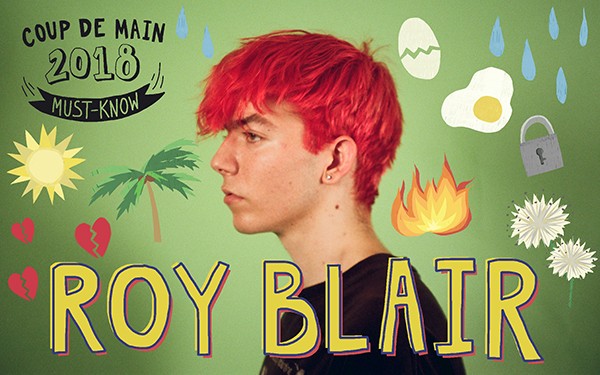 Los Angeles' Roy Blair previously toured as Kevin Abstract's backup vocalist during the Death Of An American Supermodel Tour (as well as sung guest vocals on 'American Boyfriend' album tracks, 'Runner', 'Yellow', 'Papercut' and 'Echo'), before releasing his own debut solo album 'Cat Heaven' at the end of last year, which features production from the likes of Lontalius, and Brockhampton's Romil, Joba and Bearface.
With 'Cat Heaven' being one of our favourite debut albums of 2017, we look forward to this seriously underrated record finally getting the attention and recognition that it deserves...
MUST-LISTEN: 'Perfume', 'Grow Up', 'Happy', 'Alex'.
YOU WILL LIKE, IF YOU LIKE: Rex Orange County, Lontalius, Kevin Abstract, Steve Lacy, Yellow Days, Daniel Caesar... and watching 'Call Me by Your Name' on repeat.
COUP DE MAIN: Is your album-title 'Cat Heaven' inspired/influenced by the lyrics of 'Hazel'?
ROY BLAIR: Yes, definitely, the album has way more to do with the themes of childhood and adulthood rather than the cat aesthetic people sorta tend to throw at me. Hahaha. The first verse of 'Hazel' is the last verse I wrote for the record as well. 
CDM: Do you prefer to self-produce your music? Or work with a producer?
ROY: For 'Cat Heaven', most of the time, I worked with people who inspired me. They gave me an idea, like a drum pattern or a synth, and I would spend hours and hours composing and putting everything together. That wasn't always the case (a few songs were produced solely by other people), but for the most part that's how it was. 
CDM: How does your songwriting process work?
ROY: I think it sorta starts with me humming and maybe saying a phrase that comes to my head, then just pushing out as many words as I can for a draft. 
CDM: Do you write your lyrics specifically for the songs, or do you write poems or prose and then evolve them into song-form?
ROY: I definitely write the lyrics to the melody I come up with, or like write it down and then just freestyle a melody to the words. Sometimes I'll be walking or having a conversation and a certain phrase or line comes to my head, so I write it down and I might use it when I'm in the writing process.
CDM: Lyrically, what's your favourite song that you've written?
ROY: Good question! I think 'Grand Theft Auto'. The second verse is really good. Or the second verse of 'Happy'. The whole, "Awkward silence, into two people laughing, it happens / Guess I'm lucky to have it" part, I love a lot. There's a lot of moments of the writing on the album that I'm very proud of.
CDM: What was running through your mind while writing 'Perfume'?
ROY: I was trying really hard to write a love song. I didn't have a partner at the time so I sorta had to force myself to write it, although the emotions definitely still came from a real place.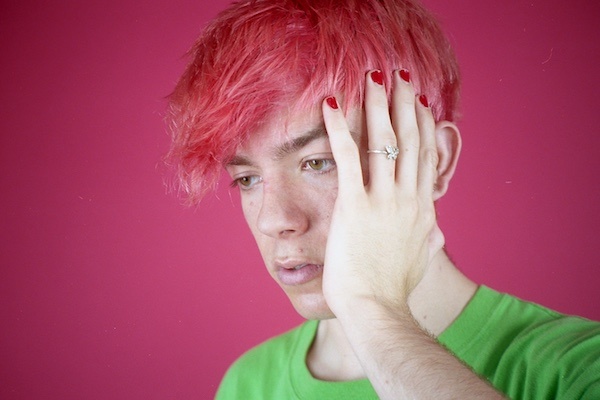 CDM: What do you think is the difference between a good song and a great song?
ROY: A great song has one element that sorta just throws you off, I think. A piece about it that really separates it from the rest of the pack. Sometimes it's hard to describe, but when you hear it you know what it is.
CDM: At what age did you write your very first song ever, and what was it about?
ROY: I was in the fifth grade, and at my after-school programme there was a desktop Mac with Garageband on it. We played around and wrote a song about a boy named Will. We made it with stock sounds and recorded off the built-in microphone, and you can hear kids running around and yelling in the background. The song is still on my Mom's desktop with everything else I made as a kid! 
CDM: What do you hope for people to take away from listening to your music?
ROY: I think my album was a lot about growing up with uncertainty about yourself and many questions about the world around you. Hopefully, if someone's listening they can find some answers by the end of the record to take with them. 
CDM: This next question is from Lontalius: Which musicians would you enlist for your dream Roy Blair live band?
ROY: Hey Eddie!! I want Kevin Shields on guitar, Daft Punk doing drum patterns and DJing, and Gwen Stefani doing backup vocals. 
CDM: What was it like working with Kevin Abstract?
ROY: Working with Ian was amazing. I had a lot to learn (still do), and thanks to him and Romil [Hemnani] I got way better at what I do. 
CDM: If R.O.Y. B.L.A.I.R. were an acronym, what would each letter stand for?
ROY: Run Over Your Blue Locks And Idolize Rollerblades.
CDM: What are your plans for this year?
ROY: I want to tour, drop videos, some clothes I designed, and some more music later in the year. 
CDM: You're one of our 'must-know' artist picks for 2018... who are yours?
ROY: Lontalius! My friends Jack Loken and Zach Fogarty, for sure. Great artists. 
Watch the 'Perfume' music video below...
Load next