Taylor Swift's 'reputation' taylurking.
Taylor Swift's 'reputation' taylurking.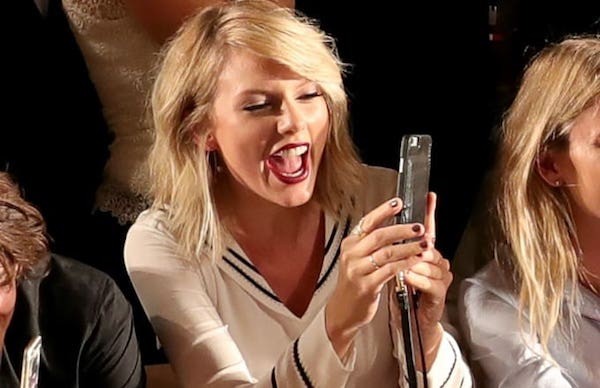 With the announcement of her New Zealand 'reputation' stadium tour date for next year (November 9th, mark your calendars), we've decided to create some appreciation for Taylor Swift's 'Taylurking', which she's done for her new album 'reputation' - aka, stalking fans' photos, interacting with them online, etc.
Check out some highlights below…
#1. Twitter posts - Taylor posted some adorable fan photos on Twitter of people purchasing the album (our personal fave is the multiple girls with the inflatable snakes):
#2. Taylor went to Target on album release week, as explained via her Instagram story:
Where she met heaps of fans:
#3. She also made a habit of commenting on fans Instagram Lives, and making Swifties very, very happy. Watch some of their reactions below:
#4. After commenting on a British fans Instagram Live, Swift took it to the next level by visiting her home in the UK, where she gifted her bags of merchandise and just hung out with her. So! Cute!
#5. And as always, Swift has continued to interact and engage with fans via her Tumblr account - and as 'reputation' has seen her do no press, Tumblr has become the best source of remaining up to date with Swift. Check out some of her likes and replies below:
Taylor Swift will play Auckland's Mt Smart Stadium on Friday, November 9th. Click here for more info.
Load next