Ten Tonnes - 'Silver Heat' music video.
Ten Tonnes - 'Silver Heat' music video.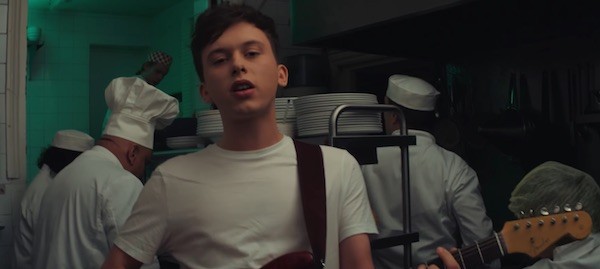 In the lead-up to the release of his forthcoming 'Born To Lose' EP, Ten Tonnes has dropped a music video for new single, 'Silver Heat', which was filmed in a restaurant kitchen and a stressful looking food-fight.
About his new video, Ethan Barnett says:
"The video for Silver Heat is out now! This is my first music video and I'm super pleased with it. We shot this one in a tiny restaurant kitchen and only had half a day to do it. It was pretty cramped and pretty hot but we got it done... I want to say a big thank you to the amazing crew and great bunch of actors in it too, also to Mark the director for bringing it all together. I hope you enjoy it..."
Watch the 'Silver Heat' music video below...
P.S. Click here to read our latest interview with Ten Tonnes.
Load next