A Thomston x 'Topograph' appreciation post.
A Thomston x 'Topograph' appreciation post.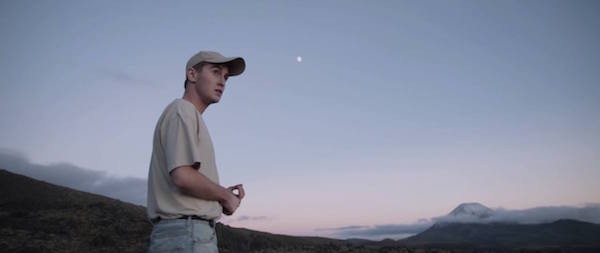 To celebrate the release of our dear friend Thomston's (i.e. Thomas Stoneman) debut album, 'Topograph', we've compiled a list of things that we appreciate about him, and his album too.
But first, here's the official album info:
TOPOGRAPH was written in five cities on three continents over almost two years. Every song on the record is a map tied to a physical place, hence the title. As Thomston explains, "I wrote it. I wrote it in the years I travelled the world and learnt vast amounts about people, places and myself.
"Releasing my first record is scary, especially because some of the material on it is two years old. I wrote it all while I was a teenager, so it has this wide-eyed, youthful innocence to it, but it's ended up a coherent body of work that I'm proud of, and it sounds like me."
Already compared with the likes of Frank Ocean and SOHN, Thomston took the music blog scene by storm when he leaked an experimental EP in 2014. Since then 20 year old Thomas Stoneman, better known for his stage name Thomston has garnered over 20 million Spotify streams and international media attention. His material, from 2014's 'Argonaut' EP to 2015's 'Backbone' release, offer a brooding snapshot of suburban teenage transitions, and act as "the perfect introduction to an intriguing new artist" (Fader).
And now here are 5 things that we currently appreciate about our pal Thomston:
#1. The kid can sing! He made his live performance debut last year in Paris - where he also has a huge following thanks to Spotify France - a show where he played not only his own music, but also a cover of Christine And The Queens' song, 'Saint Claude'. Watch the performance below:
#2. 'Rocketfuel' is the latest single from the brand-new album, and the poppiest we've ever heard Thomston go before - but we love him for it. Listen to the banger below:
#3. He's been on some dream tours in 2016 so far - opening for Broods' New Zealand tour, as well as Selena Gomez's show at Auckland's Vector Arena.
#4. The album sees a collaboration with a close friend of his, Australian songwriter Wafia. 'Window Seat' is the only collaboration to feature on the album, and for good reason - it's a great song. Listen below:
#5. He recently did a live session for Radio New Zealand, where he performed a cover of Ariana Grande's 'One Last Time' - adding his distinctive soulful and stirring voice to the rendition. Watch the performance:
Click here to purchase Thomston's debut album 'Topograph'.
Watch the 'Float' music video below…
Load next