Wolf Alice release 'Lisbon' video + announce 'My Love Is Cool' Boxset.
Wolf Alice release 'Lisbon' video + announce 'My Love Is Cool' Boxset.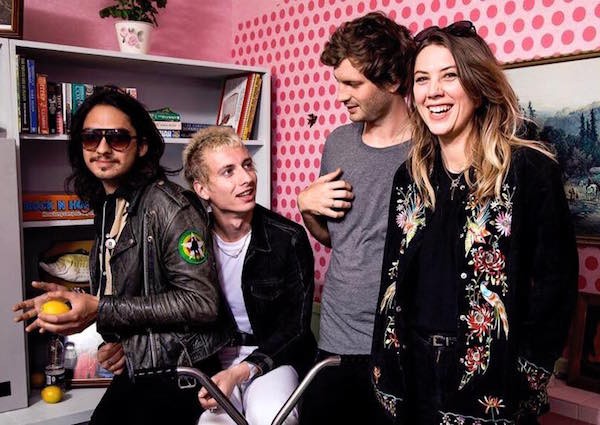 To celebrate the one-year birthday of their debut album, 'My Love Is Cool', Wolf Alice have not only released a music video for 'Lisbon', but have also shared details of an upcoming limited-edition box set release.
About their new video, the band say: "We've made a video for Lisbon but be warned its sad :(/:) have a nice day and don't forget to vote tomozza bye xxxx"
And about the new box-set: "Today is the 1 year anniversary of our debut album My Love Is Cool. We've made a limited edition box set for u vinyl heads. Don't be a dick and buy multiples to sell on eBay, that's not cool or fair and I (Ellie) will hunt u down and take them back dgaf. The boxset includes a photo book by our talented friend and photographer Jono White, our album and 2 Eps, a cd of rarities and some other little goodies. Pre-order here...xxx"
The 'My Love Is Cool Boxset' will be relased August 19th and includes the following:
- Gatefold double 12" album pressed on black heavyweight vinyl with album download code included.
- Creature Songs EP 10"
- Blush EP 10"
- 10 track CD of demos, B-sides & rarities
- Hardback Wolf Alice photo book with 40 pages of rare and previously unseen photos.
- Photo Booth strip of Wolf Alice photos used in My Love Is Cool album artwork
Click here to pre-order the box-set.
Watch the 'Lisbon' music video below...
Load next