Watch: Twenty One Pilots + Jon Bellion + Judah & The Lion cover Black Eyed Peas' 'Where Is The Love?'
Watch: Twenty One Pilots + Jon Bellion + Judah & The Lion cover Black Eyed Peas' 'Where Is The Love?'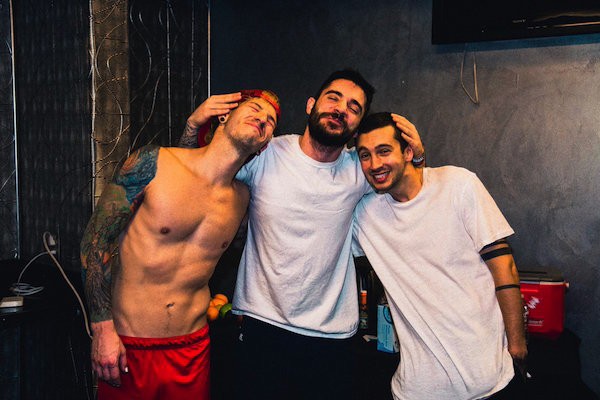 While on tour together at the moment across America, Twenty One Pilots, Jon Bellion, and Judah & The Lion have been performing a mash-up cover of 'No Diggity' and the Black Eyed Peas' classic 'Where Is The Love'.
I really do appreciate their in unison dance moves. The performance has even received love from the Black Eyed Peas themselves:
+ special shout-out to Jordan Snyder, the band's road-manager, who was on-stage in the lobster costume apparently.
Watch the performance below…
Load next