Twenty One Pilots announce a NZ show for this July.
Twenty One Pilots announce a NZ show for this July.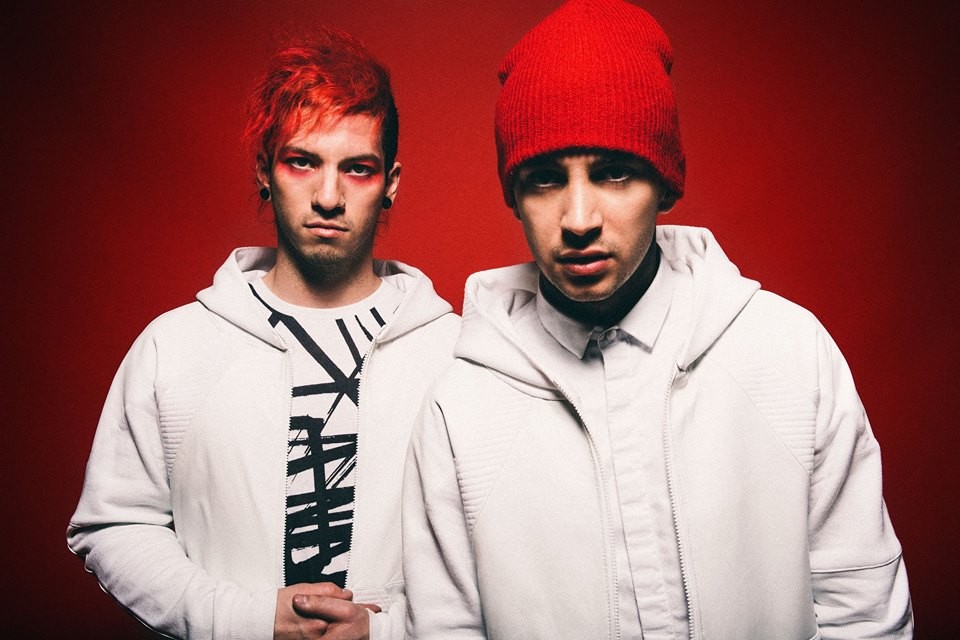 Having last been here with Paramore, Twenty One Pilots will return to New Zealand soon to headline an all ages show at the The Powerstation in Auckland on July 9th as part of their Blurryface World Tour.
Tickets to the show go on sale at midday this Tuesday, May 19th.
My Live Nation members can secure tickets first during the exclusive pre-sale beginning at 5pm Monday, May 18th.
Today's tour announcement coincides with the release of the band's second studio album, 'Blurryface', which is the follow-up to their debut record, 'Vessel'.
"Tyler Joseph and Josh Dun take their explosive mix of hip-hop, indie rock and punk to the next level on Blurryface, crafting soaring melodies and vast sonic landscapes throughout the record.
Twenty One Pilots have grown astronomically since the release of their debut record. The band's 2014 "quiet is violent tour" reached sold out audiences throughout the US, Europe and Asia. This year's Blurryface World Tour has already sold out dates across America, and will include triumphant main-stage appearances at festivals such as Bonnaroo, Lollapalooza, Sasquatch and Bunbury.
Fans in New Zealand were first treated to Twenty One Pilots' electrifying live show when the pair first toured the country in 2014, wowing audiences with their performances in Auckland and Christchurch.
Twenty One Pilots' meteoric rise since the release of Vessel saw the band named #1 in Alternative Press' 10 Essential Albums of 2013, MTV Artist To Watch, and unforgettable live performances at the 2014 MTV Movie Awards, Late Night With Seth Meyers and the 1st annual AP Music Awards."
Watch Twenty One Pilots' music video for 'Ride' below...
Load next