Introducing: 'One Strange Rock'.
Introducing: 'One Strange Rock'.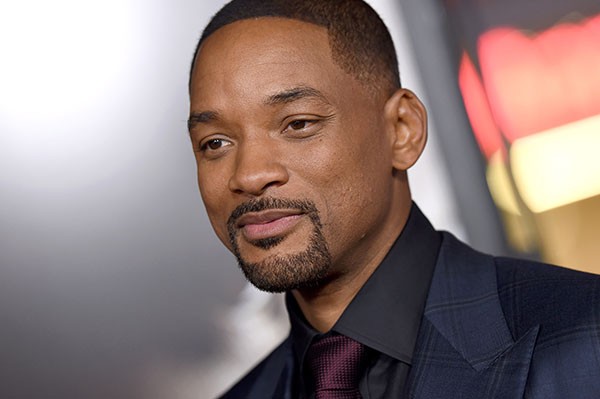 Launching on April 25th on SKY TV comes a brand new ten-part documentary series 'One Strange Rock', which delves into the very world in which we live, and is hosted by none other than Will Smith, and directed by critically acclaimed director Darren Aronofsky. There's multiple reasons to get excited about the series!
We've gathered together some vital information to get you ready for the show's premiere next week…
"I am going to tell you about the most incredible planet," Will Smith opens the series trailer saying - "You're walking on it," he goes on to explain. With a totally distinctive voice, Smith is sure to bring the ten-part series to life with his enthusiasm like no other.
The series was created by National Geographic, who are renowned for their work creating incredible features on nature. 'One Strange Rock' has incredible filming statistics too - taking filming to over 40 diverse countries around the world (from the likes of Angkor Wat in Cambodia, Uluru in Australia, and the Lechuguilla caves in New Mexico), even taking to space to film exclusive footage from the International Space Station  (an astronaut was specially trained by Darren Aronofsky to film for the show while on his mission in space).
Watch some incredible footage of some biologists scaling the enormity that is Angel Falls (a.k.a. the world's highest waterfall) as a taster for what to expect from the show:
And if you need more convincing about the show, watch Will Smith explore the edge of the Ozone layer via a flight in Argentina:
The show also enlisted the help from electronic musician Zedd, who created a musical experience inspired by the series. About making the video and song, he said: "Shooting the video for "One Strange Rock" was such an insane experience. The National Geographic team had projected videos onto the cave walls that made me feel like I was in another world. I also want to shout out my buddy Brian Tyler for helping me with the orchestration on this song."
Watch the video below:
One Strange Rock premiers Wednesdays from 25th April, 7.30pm on National Geographic on SKY (Channel 72). Find out more here.
Watch the 'One Strange Rock' trailer below…
Load next