Zendaya on the cover of InStyle, September 2020.
Zendaya on the cover of InStyle, September 2020.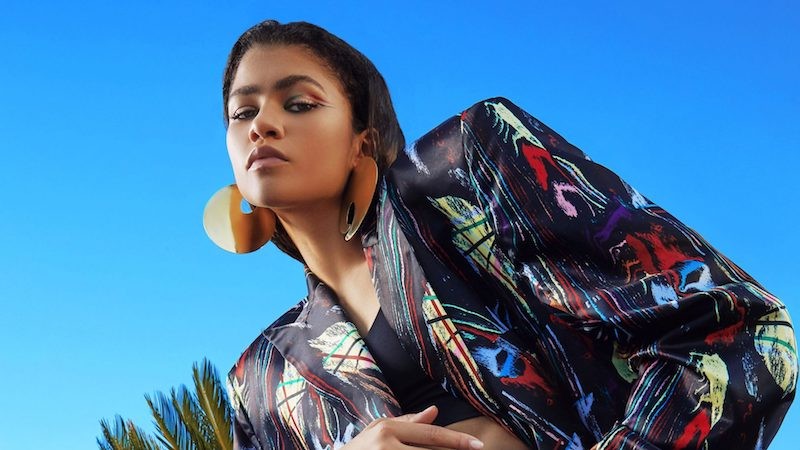 Zendaya covers the September 2020 issue of InStyle magazine, wearing exclusively Black designers such as Jason Rembert, Christopher John Rogers, Cushnie, and Pyer Moss, and interviewed by Black Lives Matter co-founder Patrisse Cullors for the cover-story.
About 'Euphoria' filming being delayed: "I do miss Rue. She's like my little sister in a lot of ways. And going back to that character is a home base for me. There is a beautiful second season that has been written, but in order to do it the way we want to do it, we need to wait until it's safer. There is an idea to do a couple of bridge episodes that can be shot safely but aren't necessarily part of Season 2. So, hopefully, we will be able to do those in the coming months. I can't wait."
On activism and the Black Lives Matter movement: "I have always hesitated to use the word "activist" for myself. That is a lifestyle. That is a choice every day to be doing the work and devoting your life to a cause. And I don't feel I am deserving of the title. There are a lot of words that better describe what I do. I'm an actress, but I'm also just a person who has a heart and wants to do the right thing. I care about human beings, so this time is very hard to talk about. It's painful. I remember when I was with my dad in Atlanta shooting the first Spider-Man movie, and it was around the time that the murders of Philando Castile and Alton Sterling happened. I was extremely emotional, and I remember thinking about my dad, who was out picking up food at the time. And I started worrying and calling him like, "Are you OK?" I didn't want him to go out and do anything. But my dad is a 65-year-old Black man. He's been on this planet a long time, so he knows what he knows. But I still had that fear, and that scared me."
On the future: "For me, it's important not to entirely give up hope and faith in humanity. A lot of young people feel like the system has never worked for them, so why should they even bother? If there is anything positive that has come out of this time, it's that I feel a little bit of hope too. There are changes happening. I'm so inspired by my peers and their commitment. My niece is going into high school, and when I see her Instagram posts and the things she's talking about, it's really special. She is only 15, and we can have a dialogue about what's happening. So clearly there is hope in the youth. That makes me want to keep going. And more than anything, I just want to tell people that your voice does matter. The little things do matter. And continue to use your emotions. They are sometimes considered a weakness, but in this time they are very powerful."
Read the full interview here.
Load next